I have a cup of miso soup at my desk ready to drink. This soup will warm me up, fill me up, and give me energy to keep working. I live in San Diego, but it gets chilly at night and sitting at the computer typing for long hours gets tiring. When I need to keep going, this soup does the trick.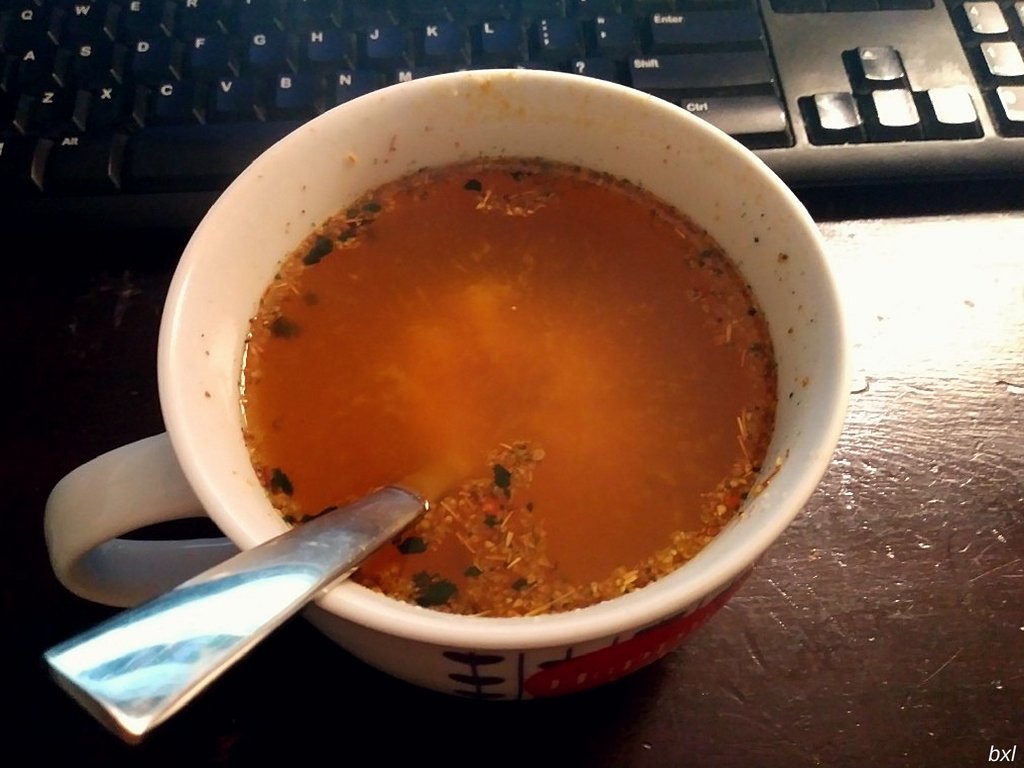 I have already showed you the ingredients I use in this soup and the way I mix them in the cup before pouring boiling water in. The final result is a great benefit for very little effort or time.
My soup is much more hearty than that which you would get in a traditional Japanese meal. And I am sure they would never use lime juice and Siriacha Hot Sauce, but they do not know what they are missing!
I am posting my food and cooking ideas to the #dailyfoodphotography contest by @mininthecity. I use my LG K20 Plus mobile phone to take photos.