Mama's bread machine gave up the ghost a while ago as she told you in her post on Farmstyle Fruity Seed Bread, so she kneaded some wholemeal seed bread dough in her reliable Kenwood food mixer and made a small loaf of Seed Bread, experimented with different shaped bread rolls plus made a Vegetarian Pizza using Eggplant/ Brinjal / Aubergine or whatever you may call it in your country :)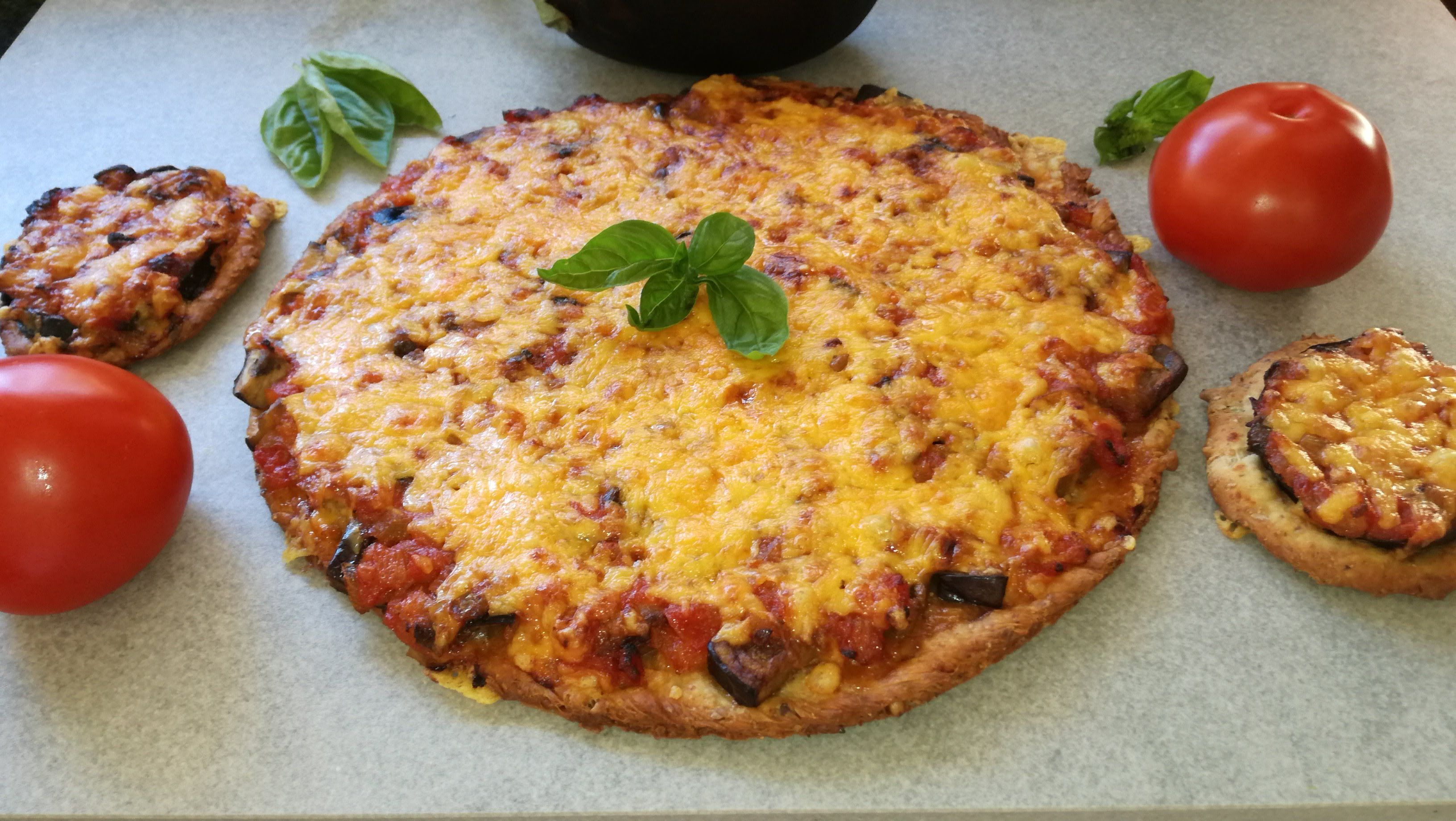 Vegetarian Eggplant Pizza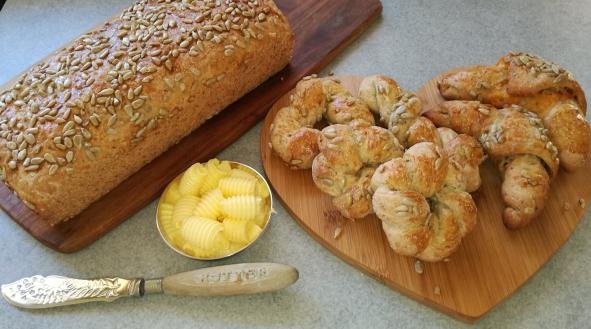 A variety of Seed Bread Rolls & Seed Bread
There was much activity in her kitchen on this day as you will see.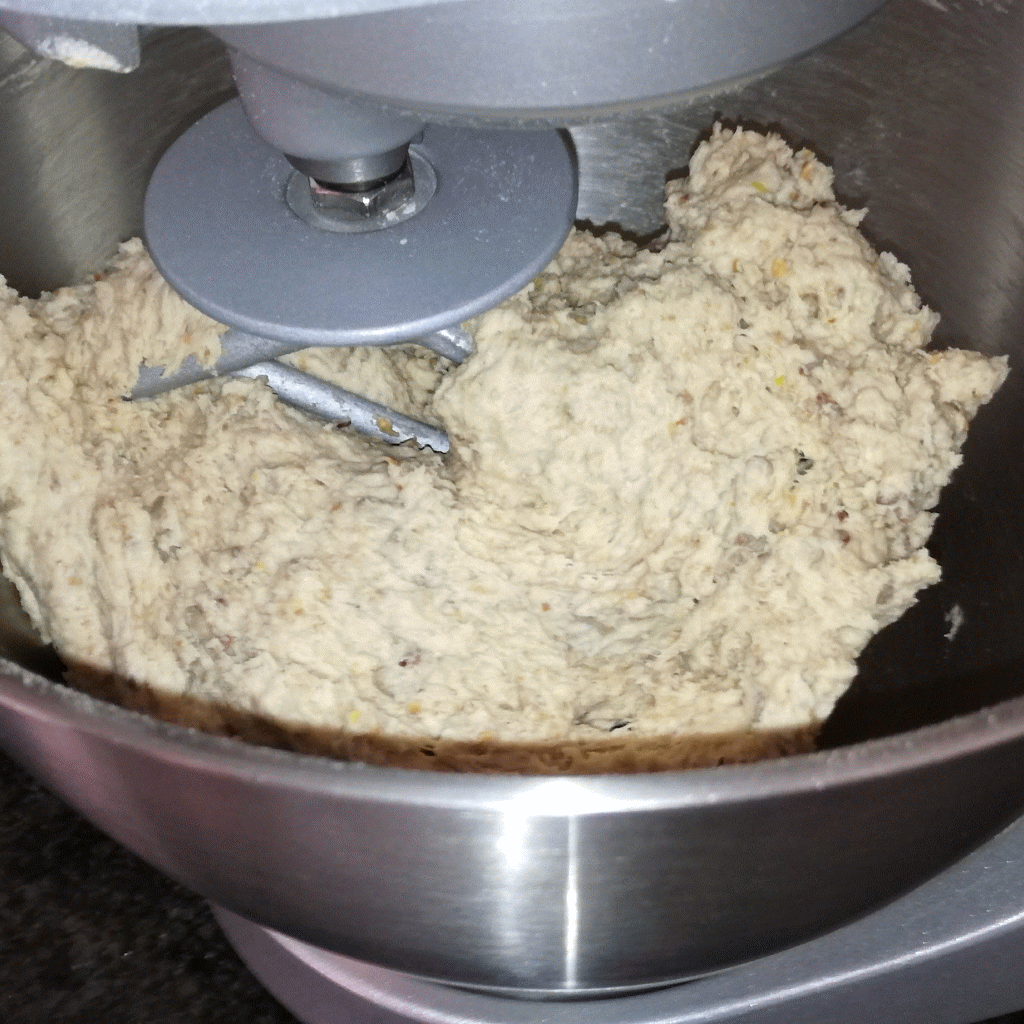 Simple fresh ingredients as usual for Mama's delicious Pizza: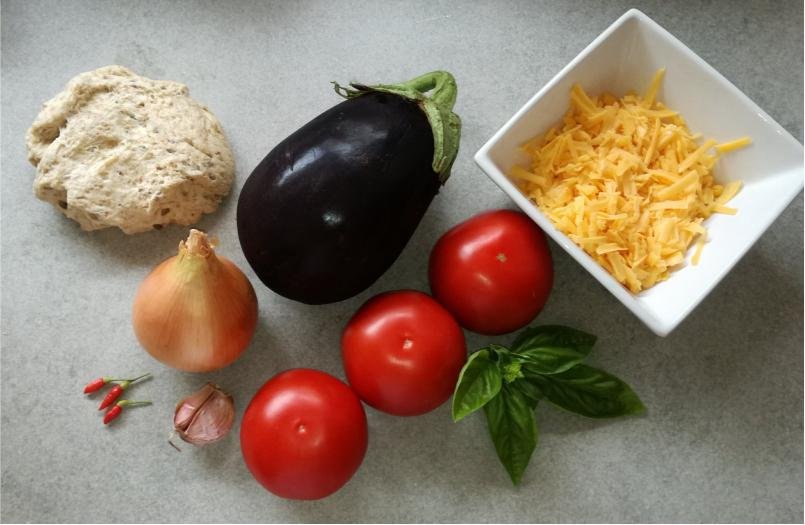 She let the dough prove for just over an hour and pinched off a piece of dough for her pizza. Dough recipe below.
Diced onion was sauteed till just starting to caramelize in Butter and Olive Oil in a small saucepan.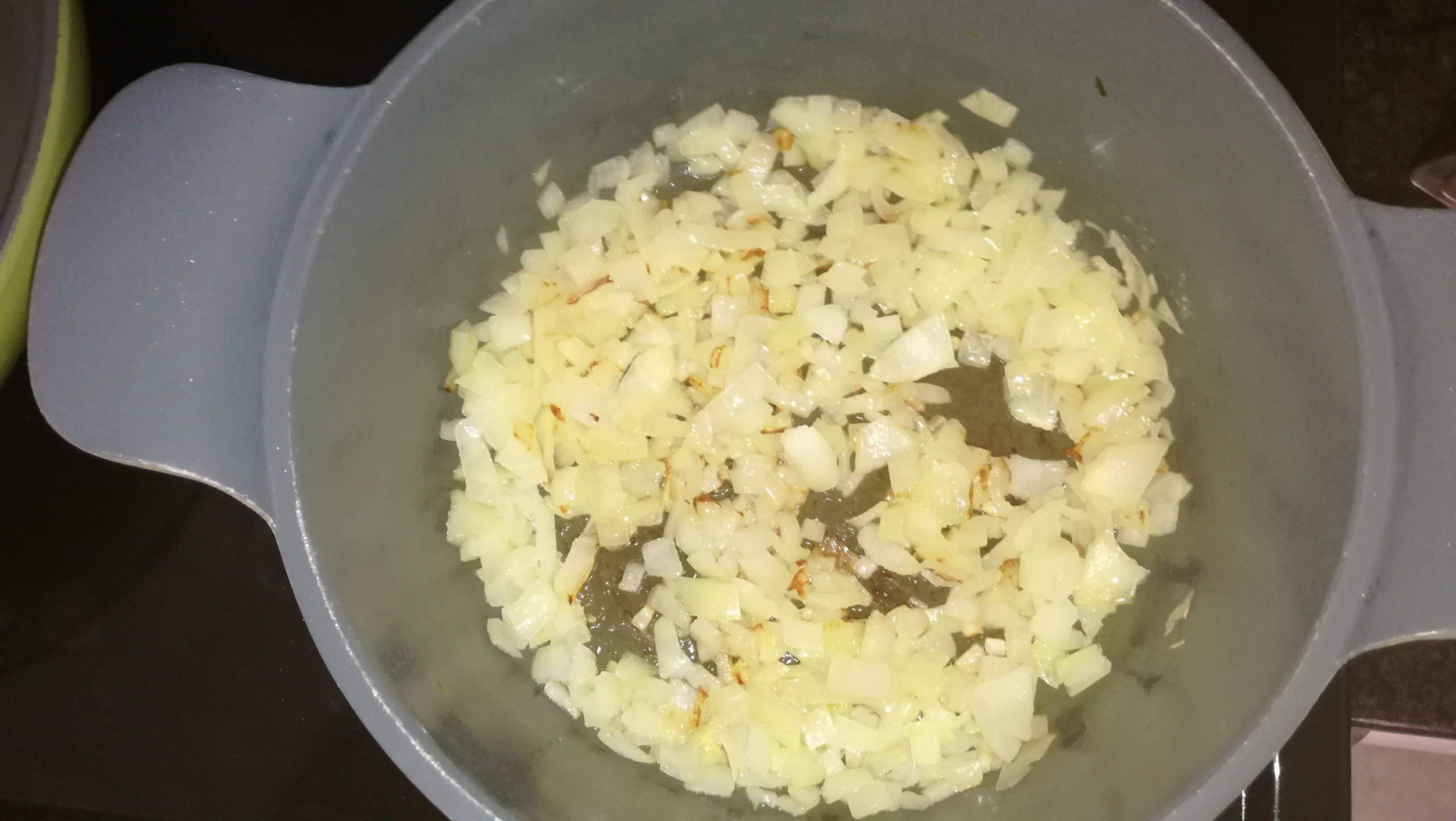 Diced Tomatoes and Fresh Basil were added and seasoned to taste.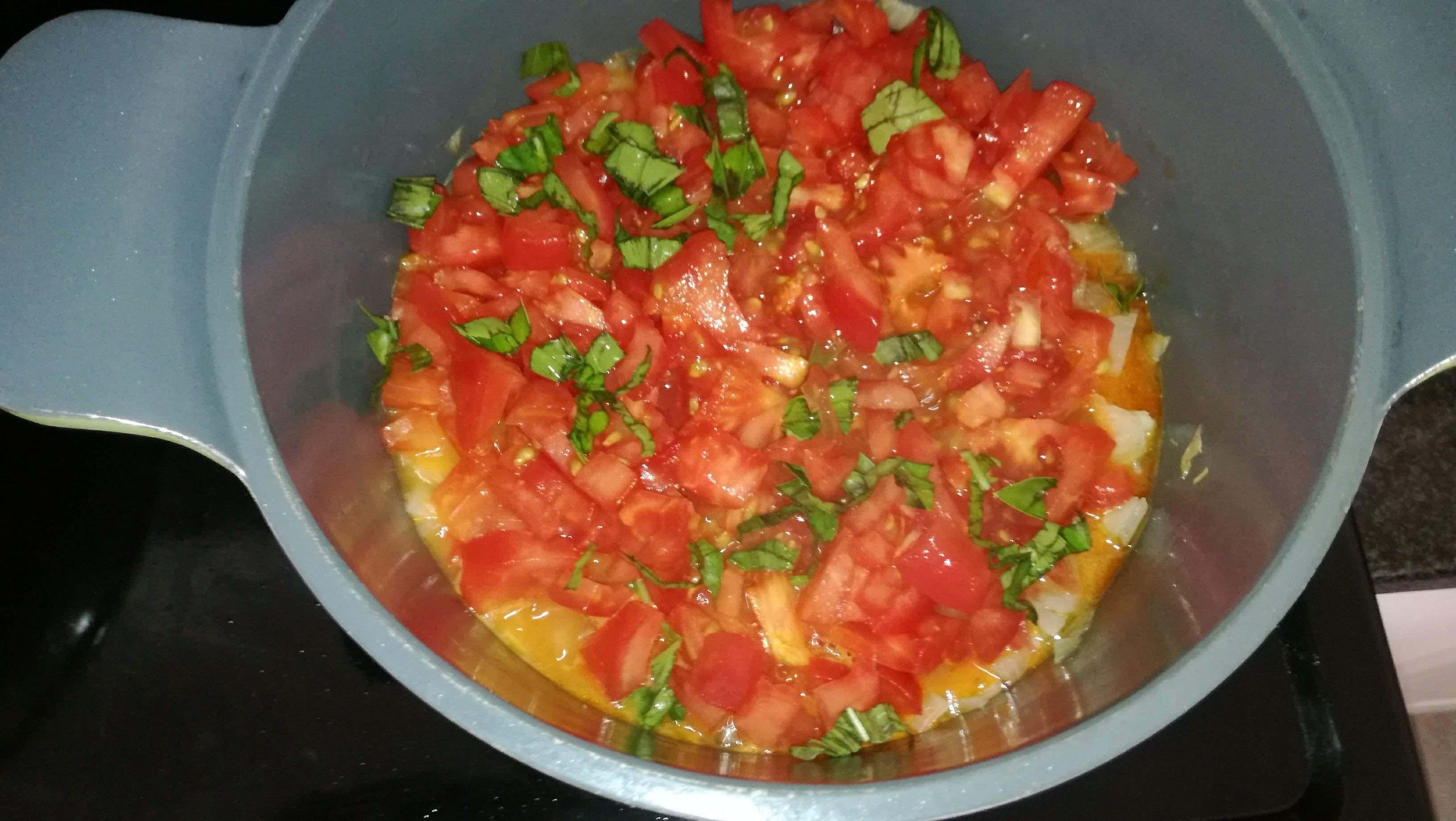 This was cooked over a medium heat till sauce thickened, mixture was left to cool a little.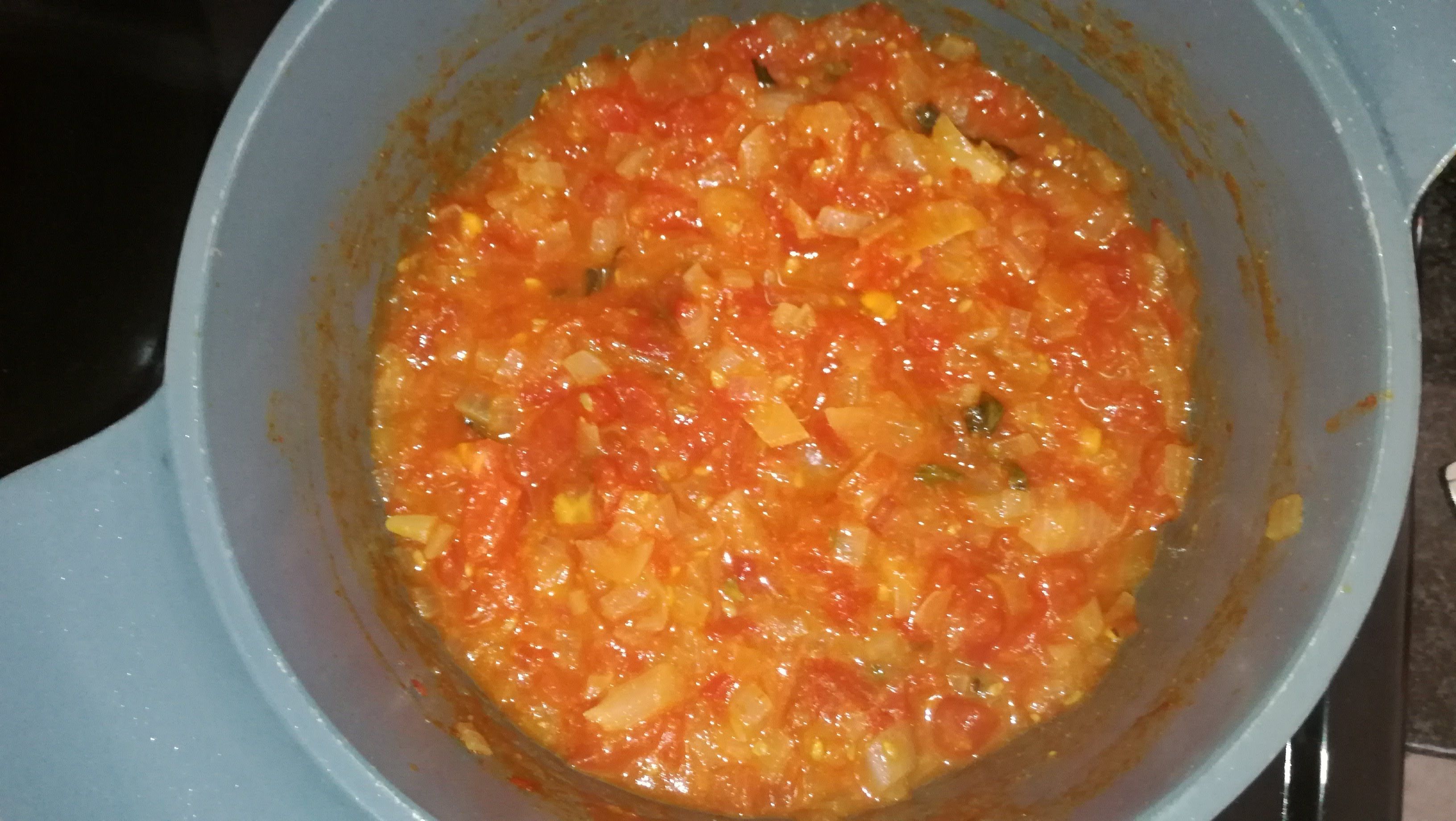 She sliced the Eggplant/ Brinjal / Aubergine.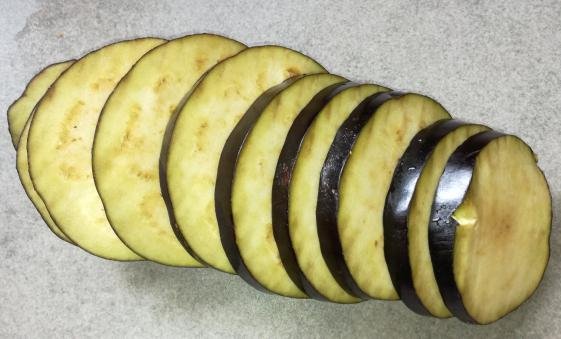 Two slices were kept intact to make two small round pizzas, the balance diced.
She melted approximately 2 tablespoons Butter in 2 tablespoons Oilve Oil, added crushed Garlic and Eggplant, sauteed it and added her favourite seasoning, then set it aside to cool as well.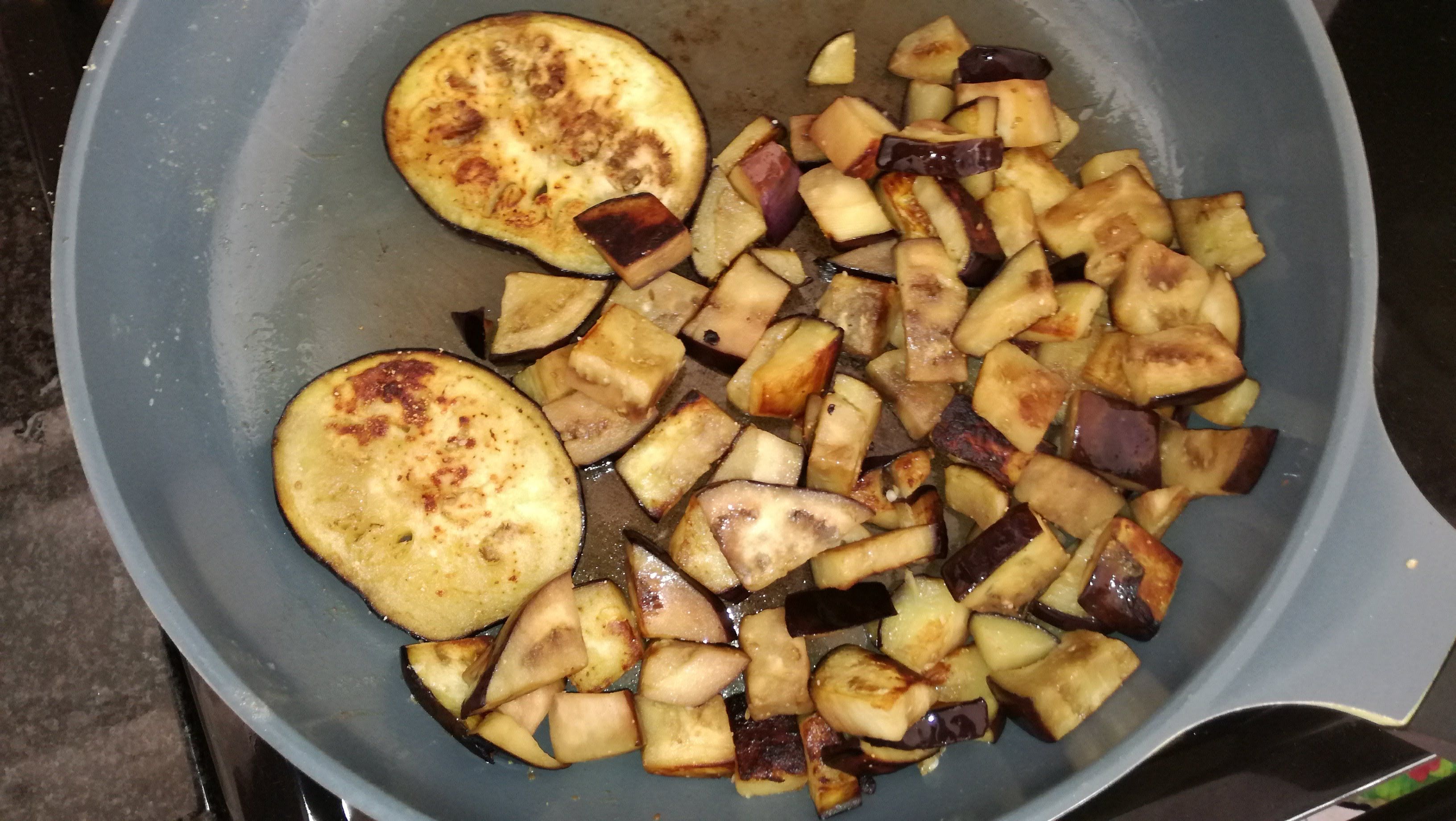 Dough was rolled into balls and flattened with rolling pin (2 tiny ones and one bigger piece to make a large pizza)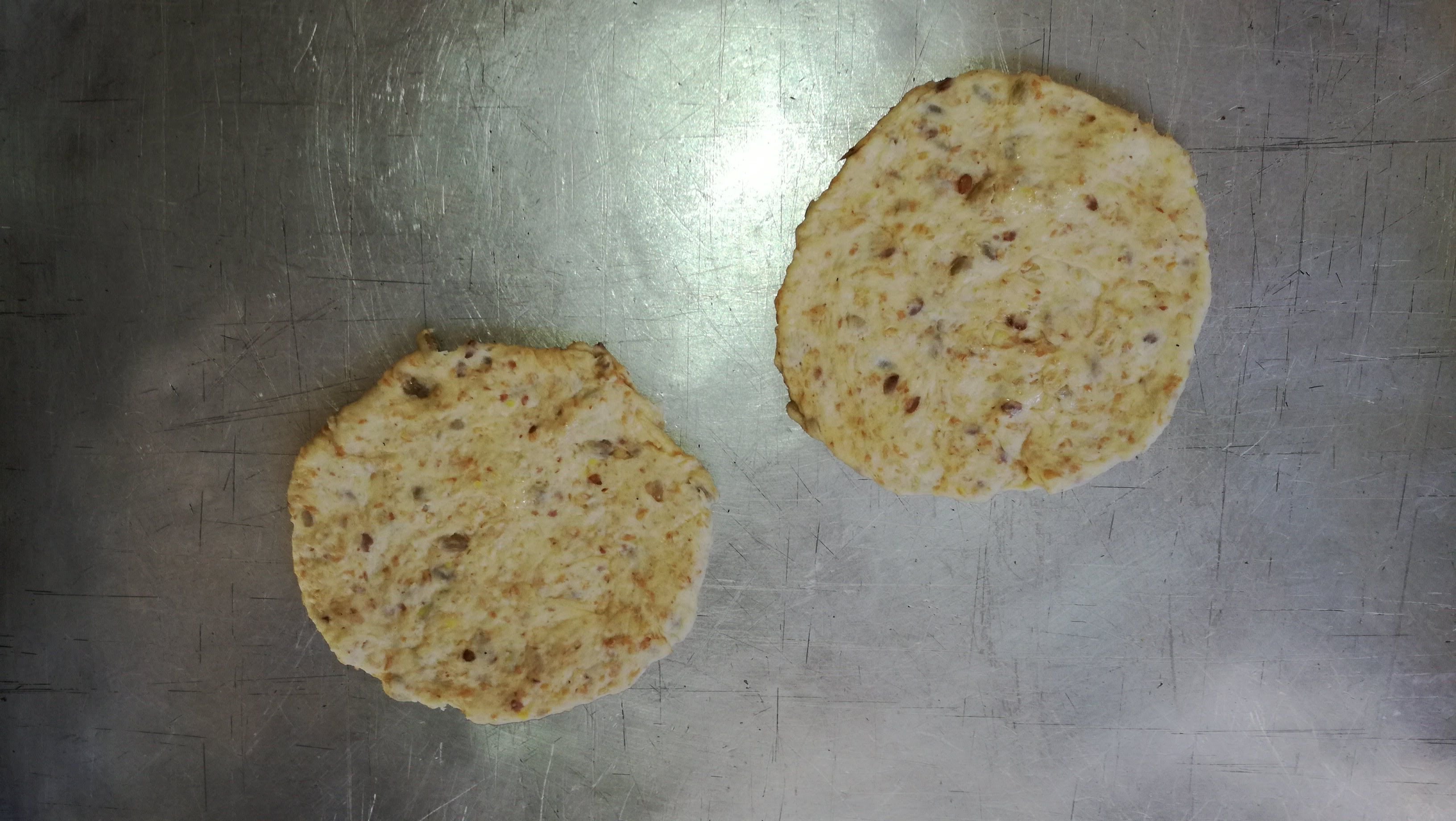 Dough was brushed with a little melted Butter, Eggplant rounds placed on top.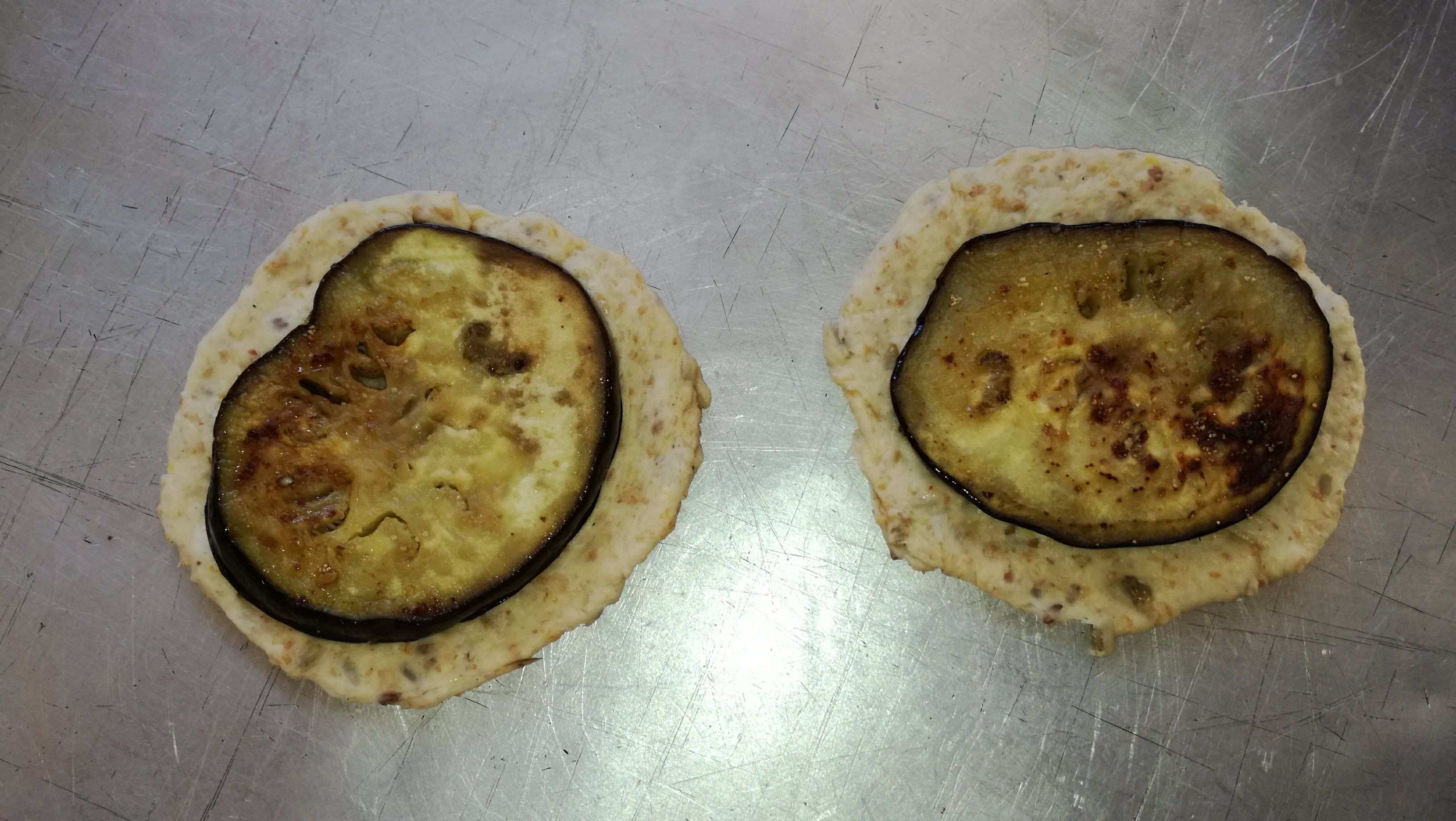 Cooked Tomato mixture piled on top.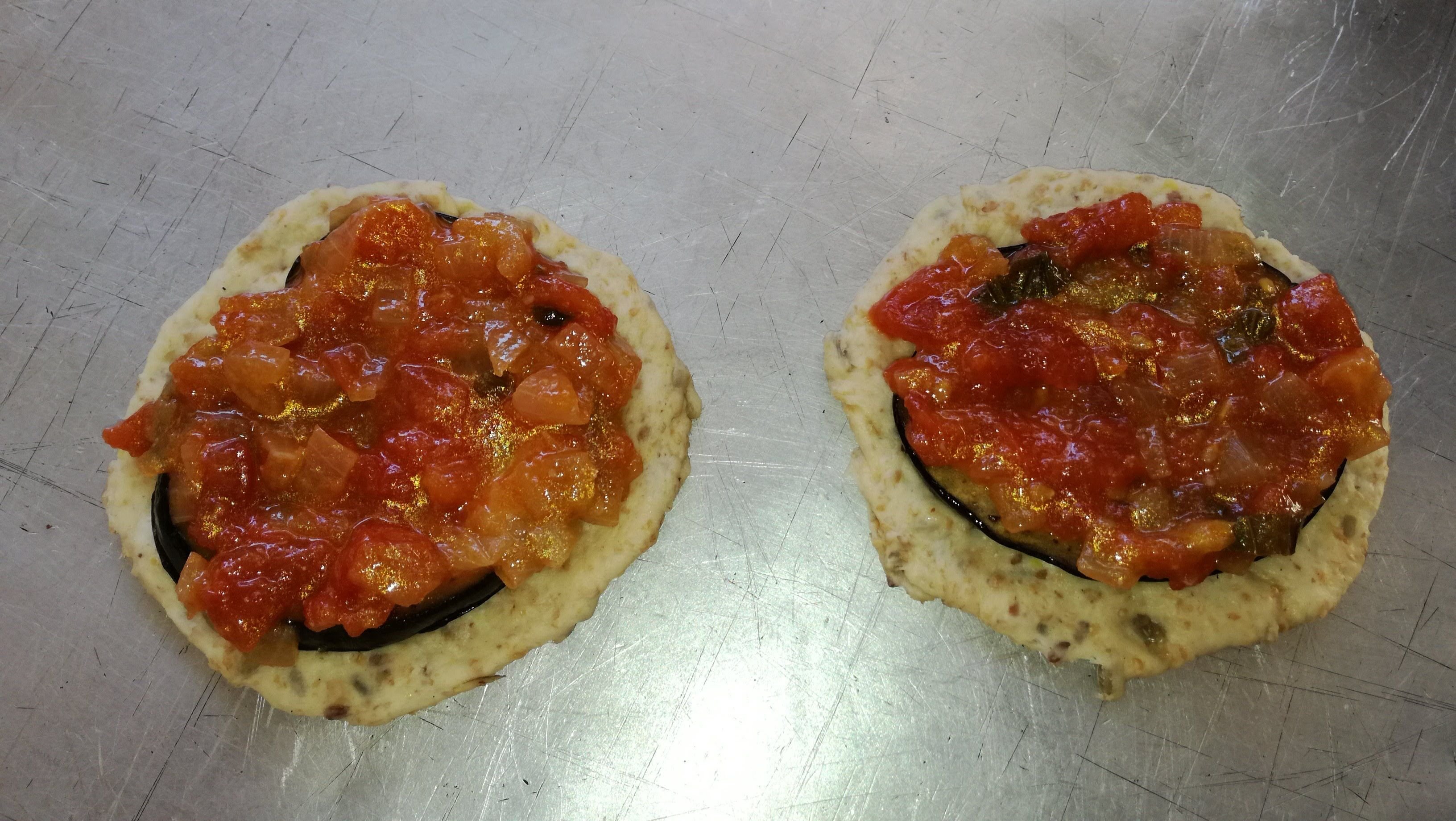 Finally grated Cheese to top it all, placed into a hot oven till edges of base was nicely browned, 190 C in fan oven or 200 C in regular oven.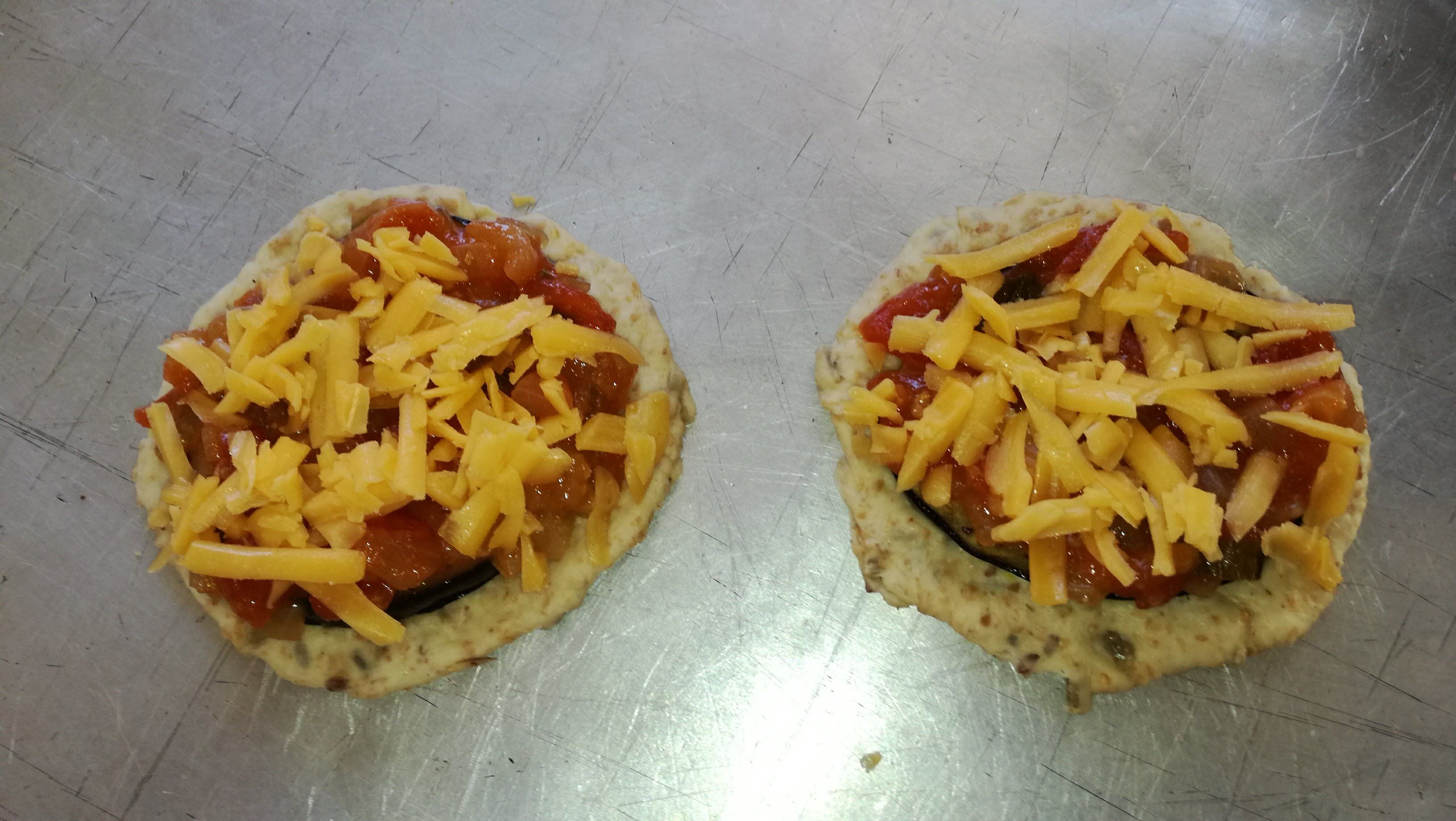 Same process with large pizza.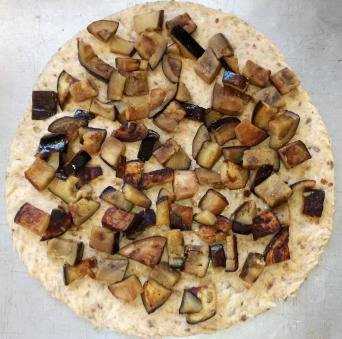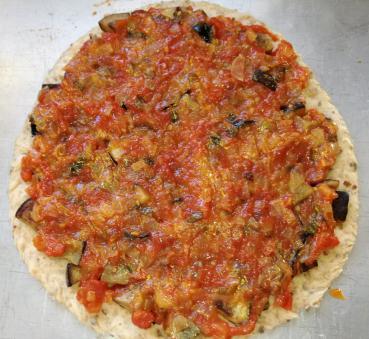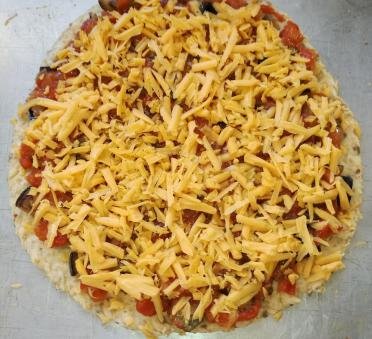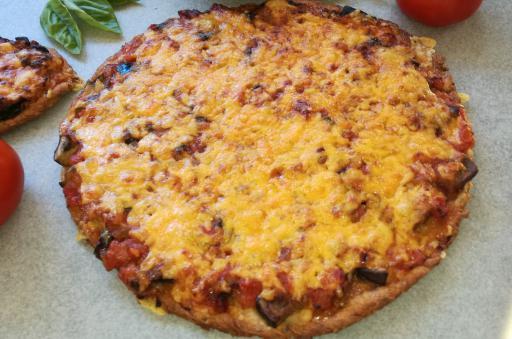 Those crispy edges and the aroma was amazing, Mama should have made two large pizzas as Papa Bear is already hovering around, this is not going to last long!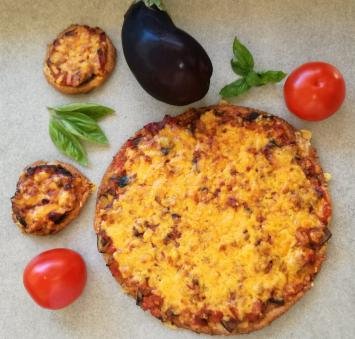 Back to the bread dough - Mama pinched off 6 smallish pieces of dough to make bread rolls.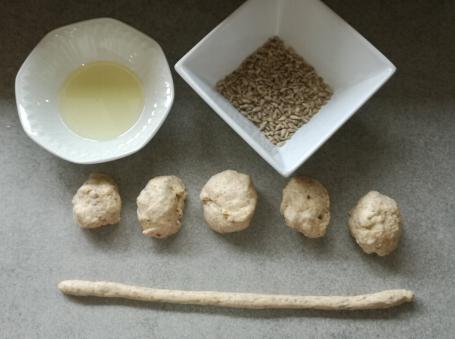 Mama enjoys playing in her kitchen so made a couple of different shapes, even sprinkled cheese on the wholemeal 'croissant'. She left it to prove, then baked it for about 15-20 min in a fan oven at 170 C (or 180 C in regular oven).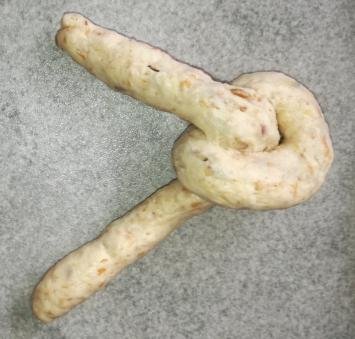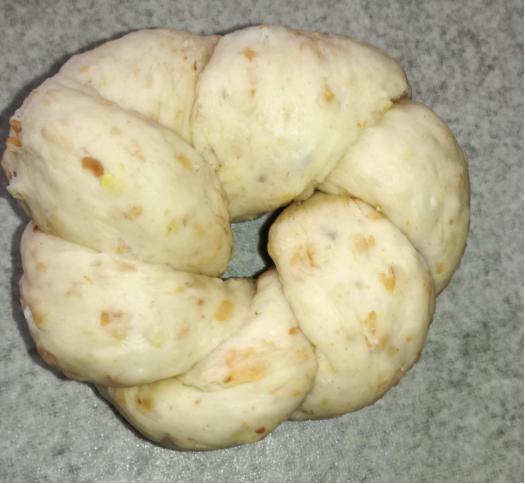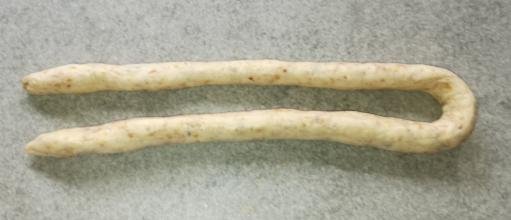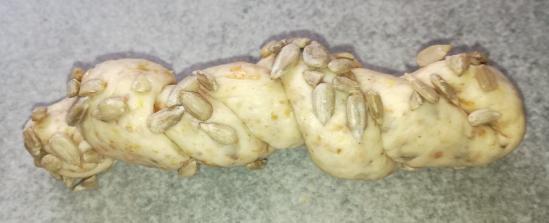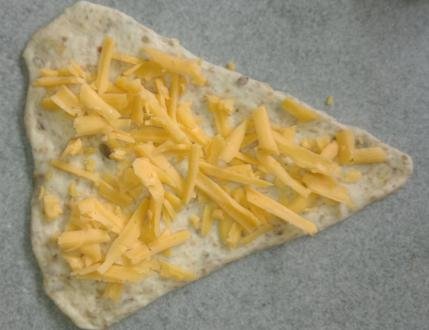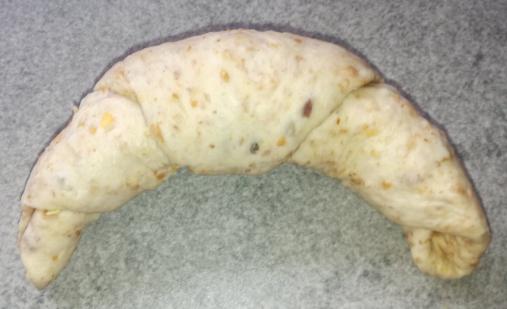 She placed the remaining dough into a medium bread pan, after sprinkling seeds on base of pan as well as seeds on top of bread, left it to prove, then baked it in a fan oven at 170 C (or 180 C in regular oven) for about 40 minutes.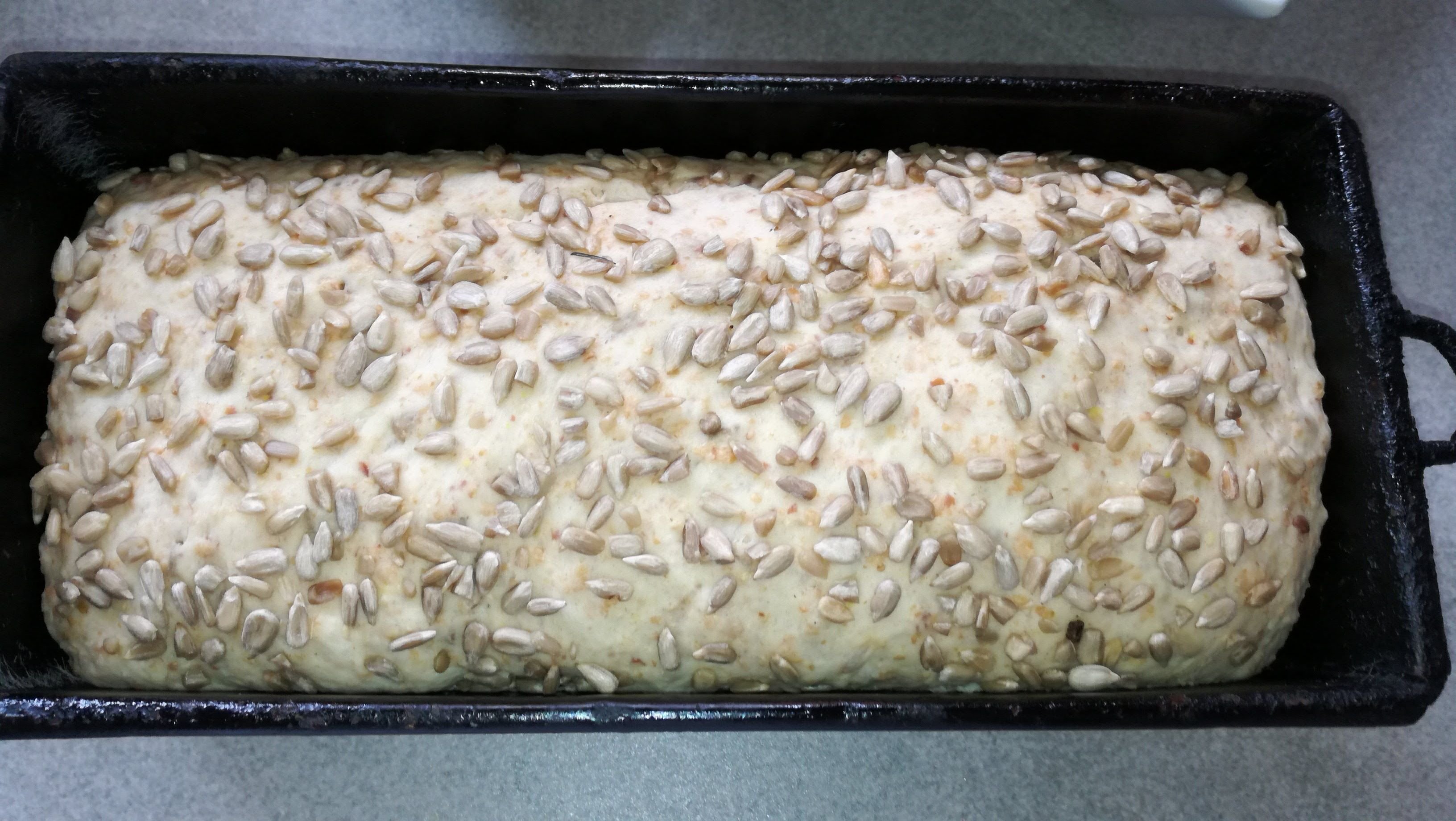 Papa Bear was drawn into the kitchen by the smell of freshly baked bread; cold butter curls waiting to melt into the hot bread!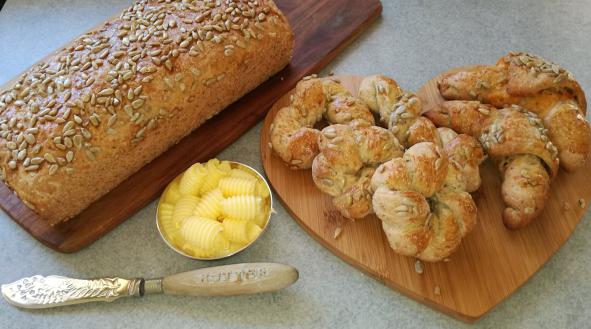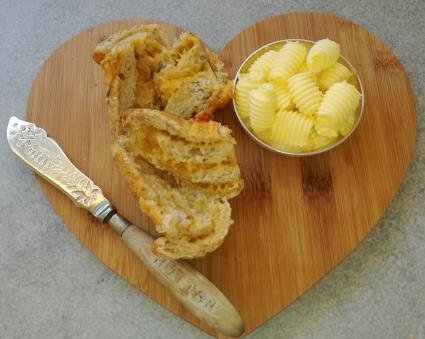 Recipe for Wholemeal Seed Bread Dough
200ml Warm water
200ml Natural Yogurt
5ml Salt
10ml Brown Sugar or Honey
10mg Yeast
4 cups Wholemeal Flour
Seeds can be omitted or reduced if you'd like a lighter loaf
Handful Flax Seeds
1/2 cup Sunflower Seeds
Handful Pumpkin Seeds
Mama is used to her bread machine so she added the ingredients into her Kenwood food mixer in the order she would normally use in her bread machine i.e. liquids first, then salt & sugar, flour, seeds and lastly the yeast on top. She used the Kmix dough hook and turned mixer onto low speed, kneaded it till dough came together into a ball, set it aside in a warm place to prove.
Have a look at her post on Farmstyle Fruity Seed Bread for detailed method on making this flop proof bread dough.
Papa, Mama & Granny Bear all went to bed that night with full and satisfied tummies, almost went into hibernation...but it's still summer here in South Africa so none of that just yet, the birds wake them as soon as the sun rises on the East coast of Africa :)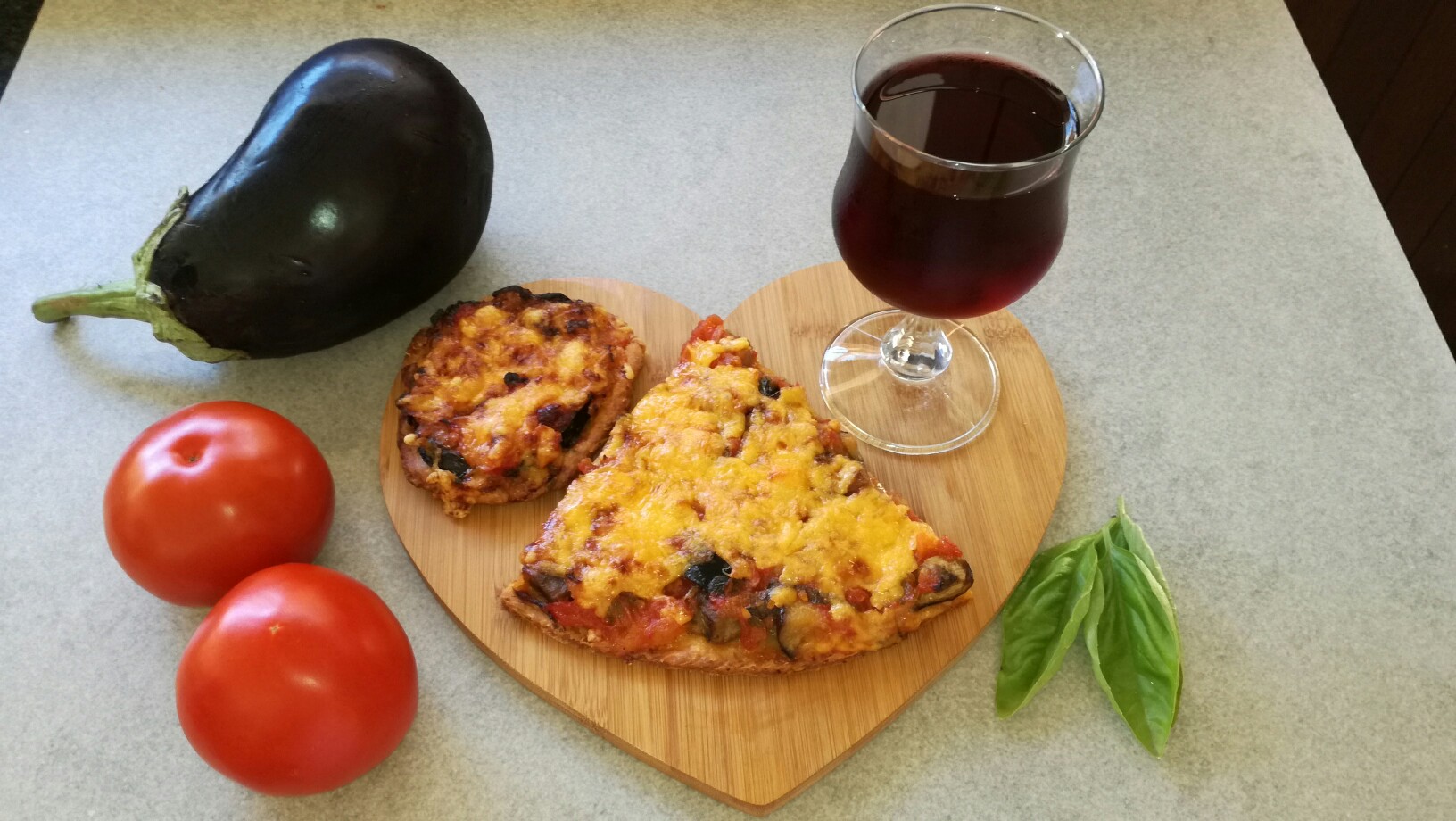 Original Content by @lizelle
Please upvote, comment and resteem if you enjoyed my post.
All images property of @lizelle


Team South Africa banner designed by
@bearone