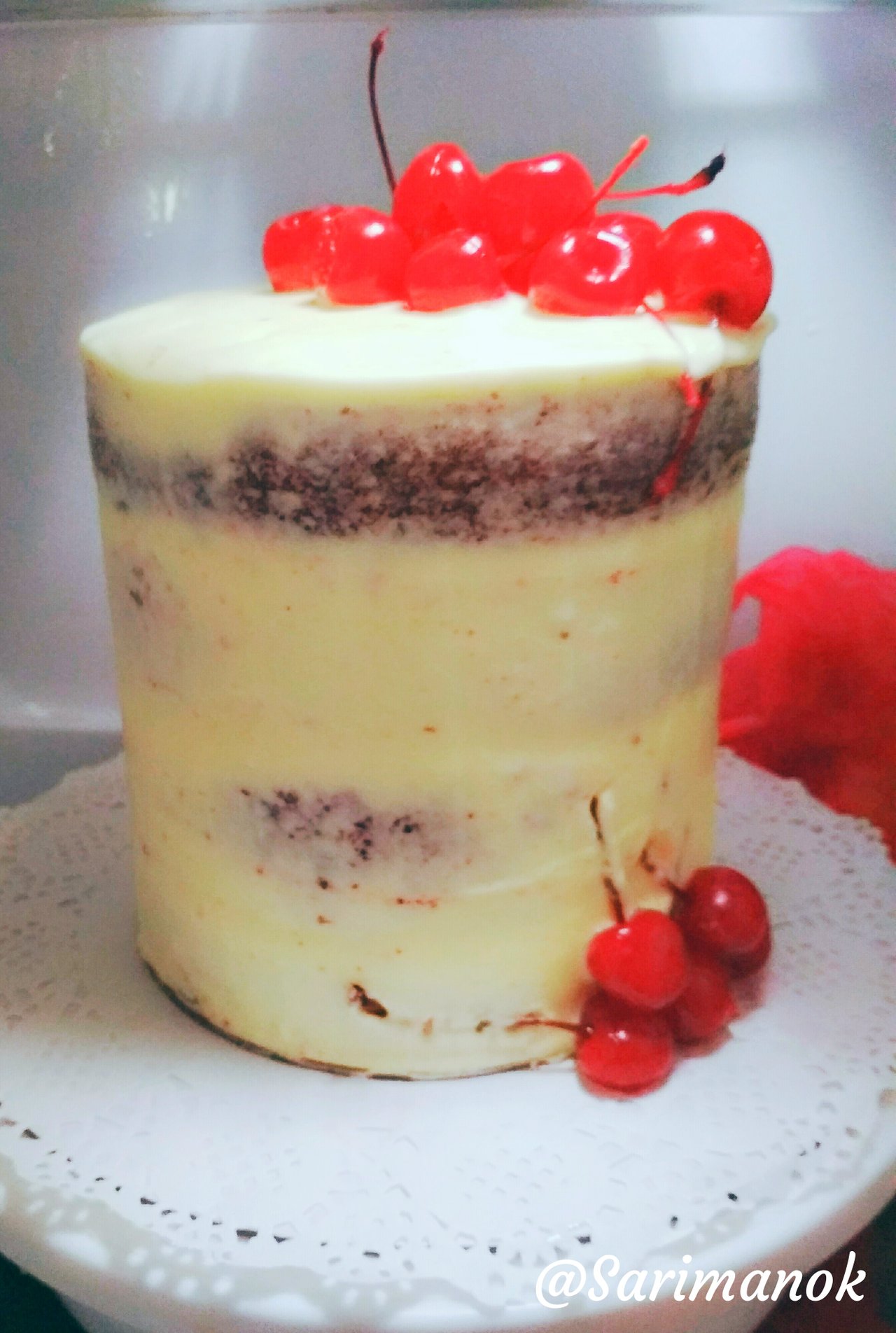 Hello there Steemit buddies! This is our order for today for the Baptismal Party withh my daughter's best friend's first baby. It's a naked cake guys so don't be surprised if the icing was not totally covered as any thick icing covered all over the cake. Well, it's the trendy style so better go for it as well.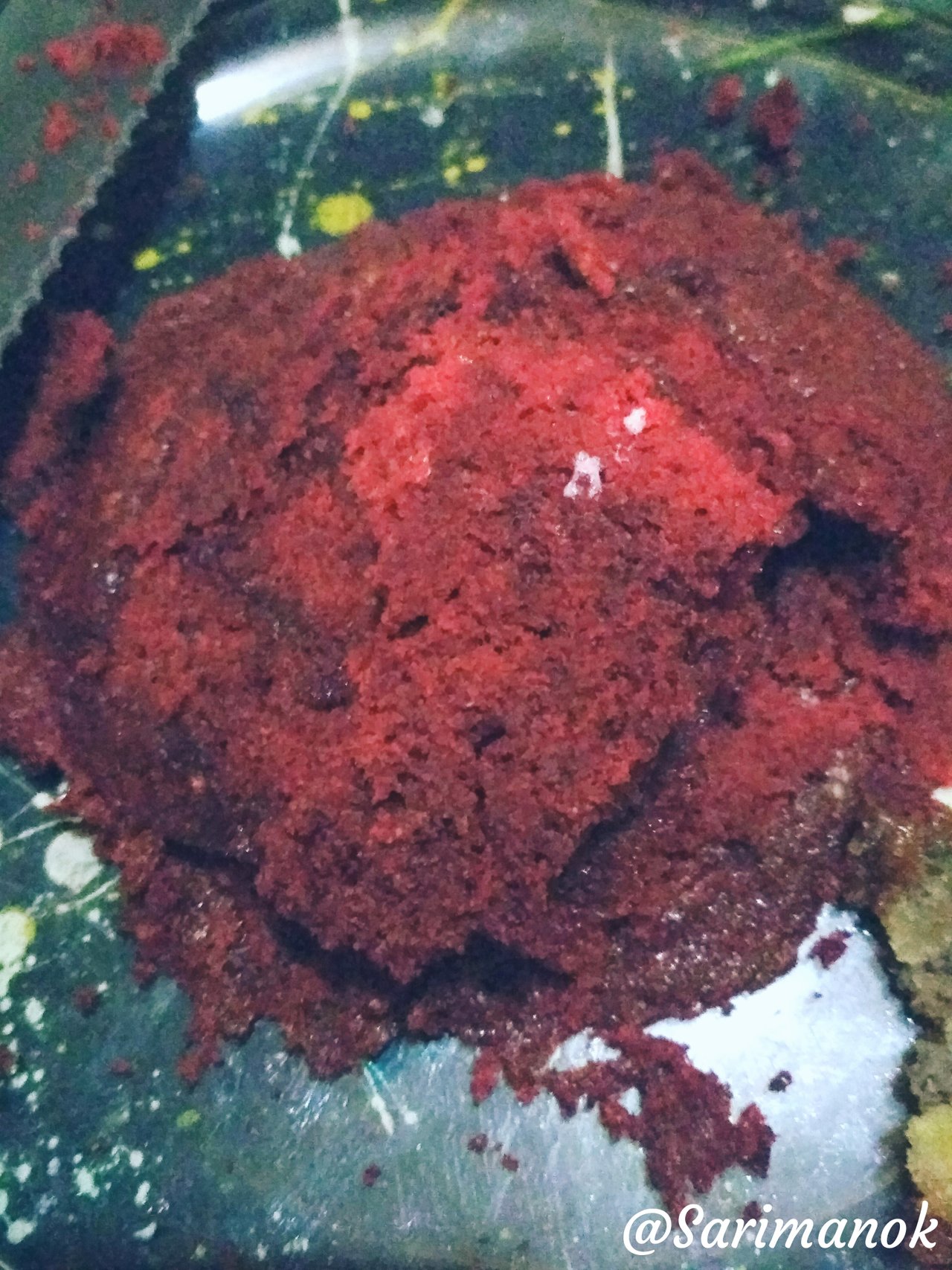 That's the cuttings of our velvet cake and I like eating the 'scraps' especially the moist ones.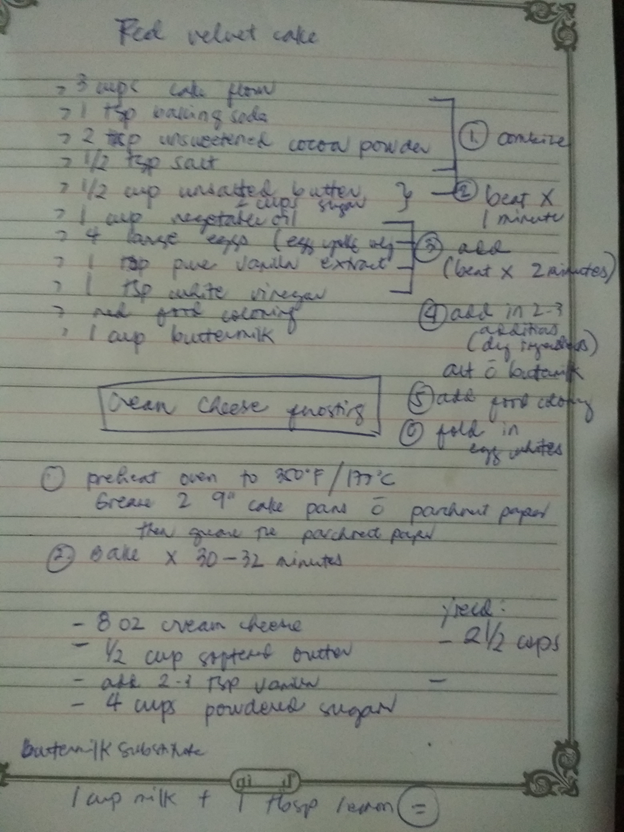 That's a handwritten photocopy of our old cookbook. It was not copy- pasted from google, okay.
Thank you guys, till next issue.
I would like to invite everyone to join mhttps://steemit.com/@team-ccce in @team-ccc, @atongis contest @zephalexia's upgaged, @ecotrain @mrnightmare89's riddle, @tggr's snapfeed @travelcontest by @lightcaptured, @axeman @worldcapture 's peoplephotography and @melinda010100 shadowphoto