Guilt tripping from a collie...TWO collies....
Why you look at that book when you got us?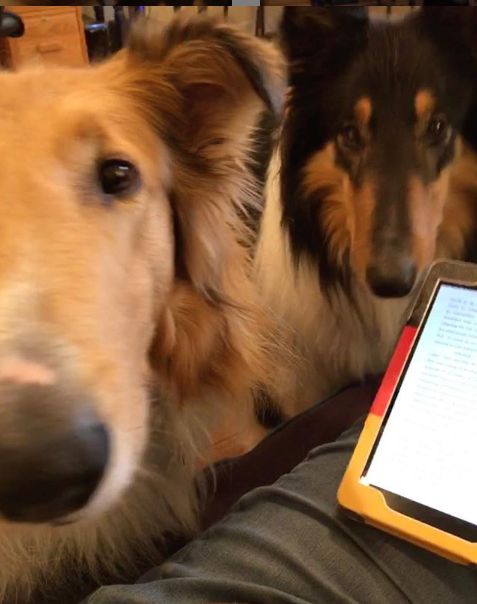 Meh!
You no need book, you need snow and ropes and chuck-it ball!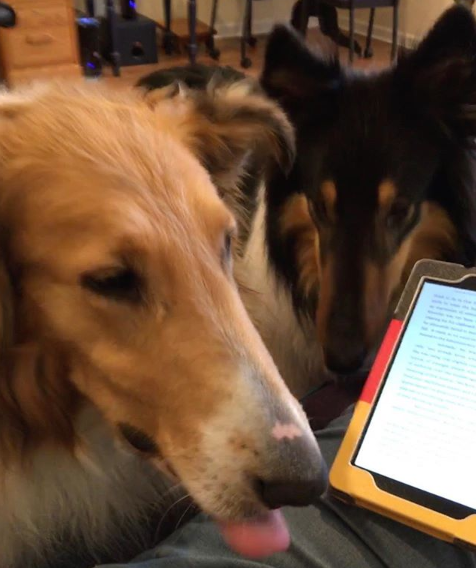 He has a better idea, The Man of the House, painting collie portraits,
but we'd say better yet he come PLAY with us, outside!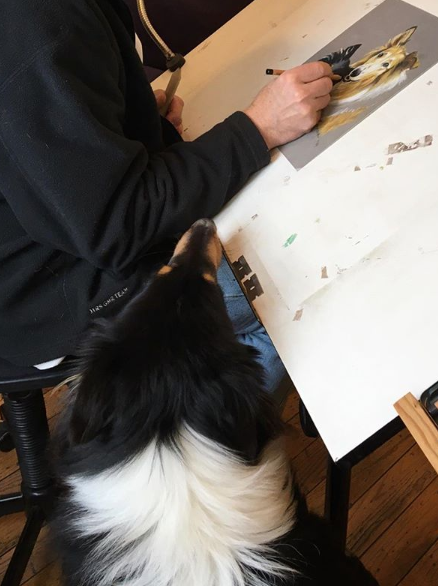 OUTSIDE?
Bobi the Bad hunkers down in my new "weighted blanket," having felt the sub-zero draft under the door. Let her read books.

Warm blankets, hot tea, and books. Yeah.
Not for Bear!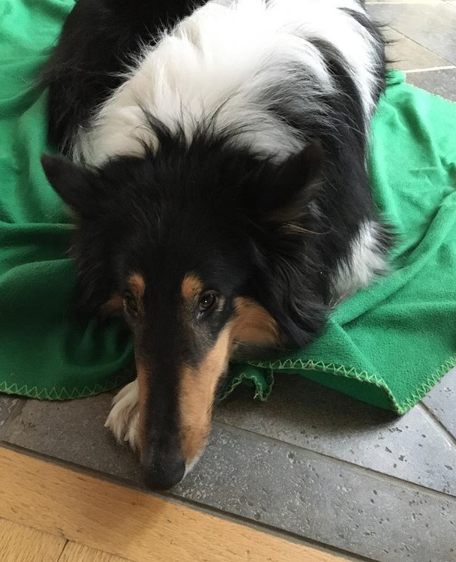 Oh the guilt! Ok, Bear, off we go...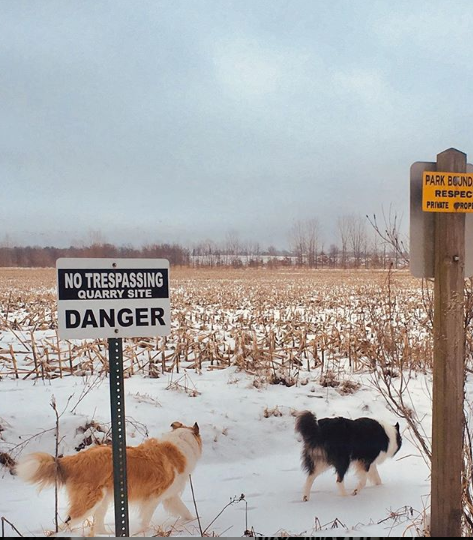 Um, you should read the signs, boys....
Back to my books and a chair in the sunshine by the window!
AND A SPELL-CHECK,
omg, I've been going it all alone in #DAILLY pet photography....