You might know already that I like walking on the beach
The last days were pretty windy and that's when there is a lot of foam on the beach next to the water.
If you're interested to know how it arises read here more about sea foam.
For me, it was just fun. Running through it and catching the parts of it taken away by the wind rolling over the beach like balls.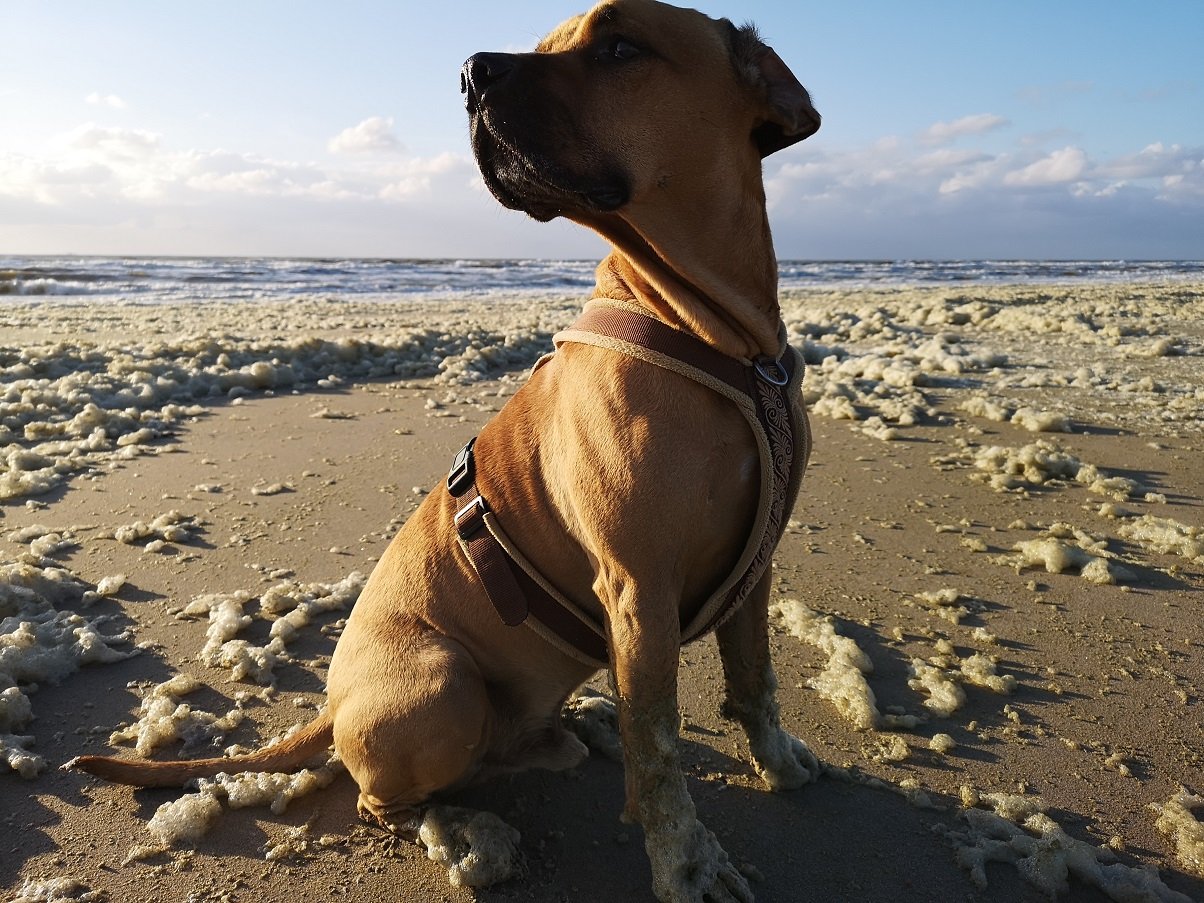 Foam, foam and even more foam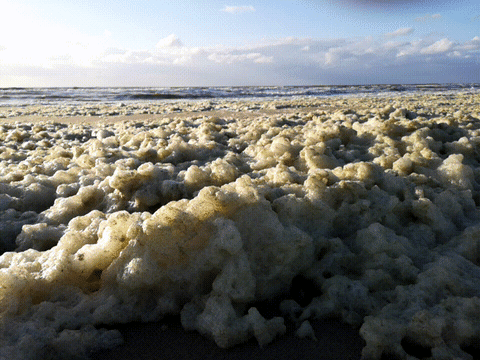 GIF was made with the motion function on Hauwei P20 Pro
Actually, I was running through and playing with the foam so quickly that @pundito could not catch it on camera 🤣
But he did catch the result on camera ...
That's what you look like when playing with sea foam 😇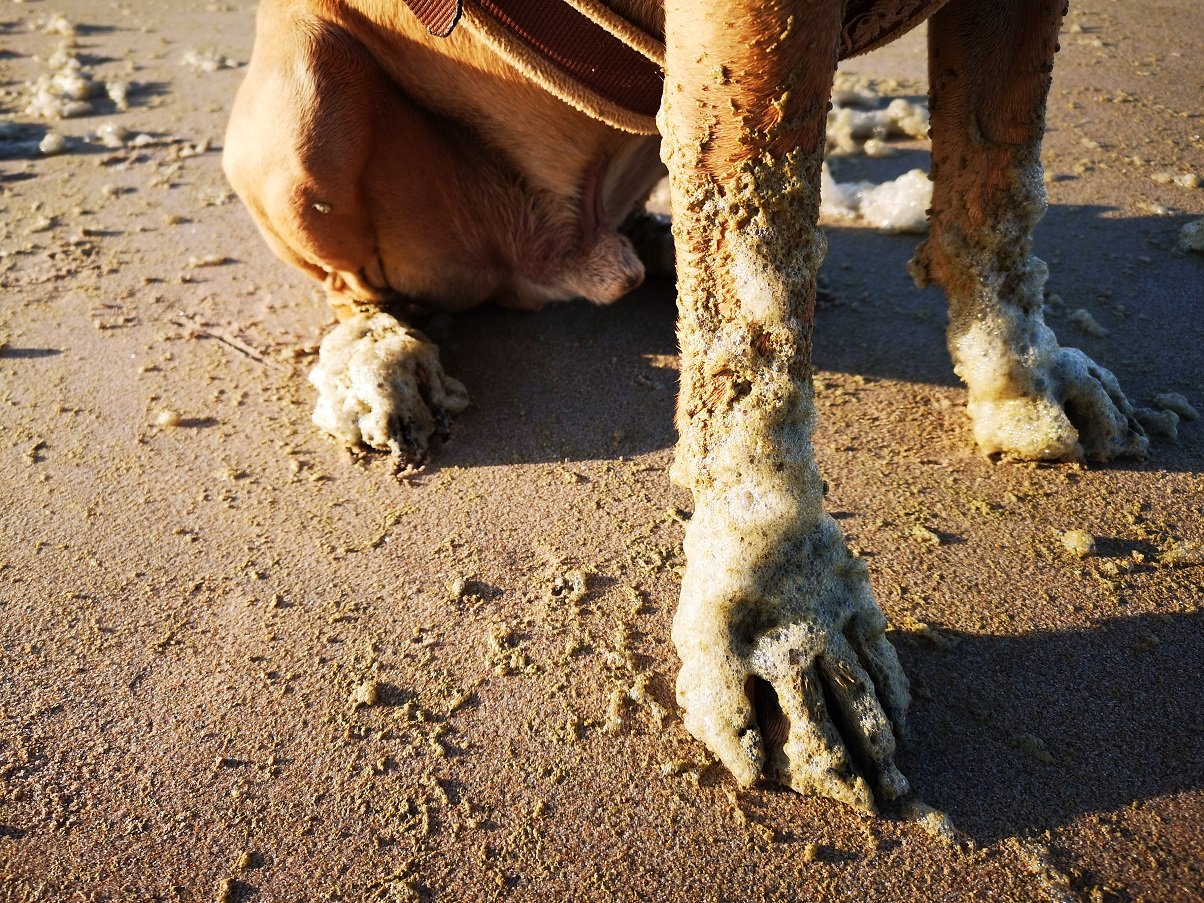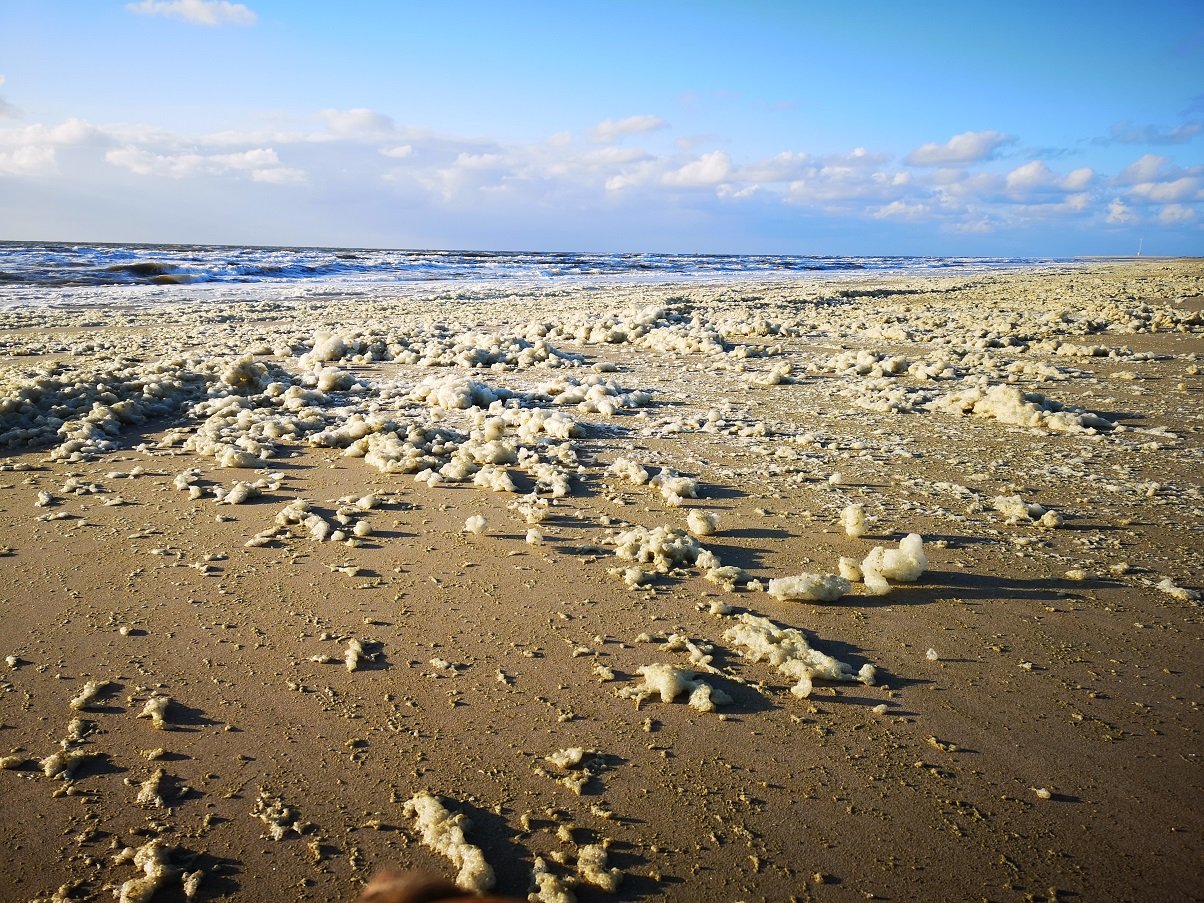 I hope you all had a good weekend!
CU around,
your Marley 🐕