So many balls around here
A small update on my daily activities ...
As I explained to you in an earlier post they made a lot of changes on the so called "dog-dike".
This results in a lot of lost balls in the area I'm walking and playing now just near this "dog-dike".
And I can tell you, I have a lot of fun with these lost balls :)

Be sure to click the photos if you dare ;)
Sometimes I also lose one ...
When rolling on the ground with one of my trophies it also happens to me ... it just rolls out of my mouth ...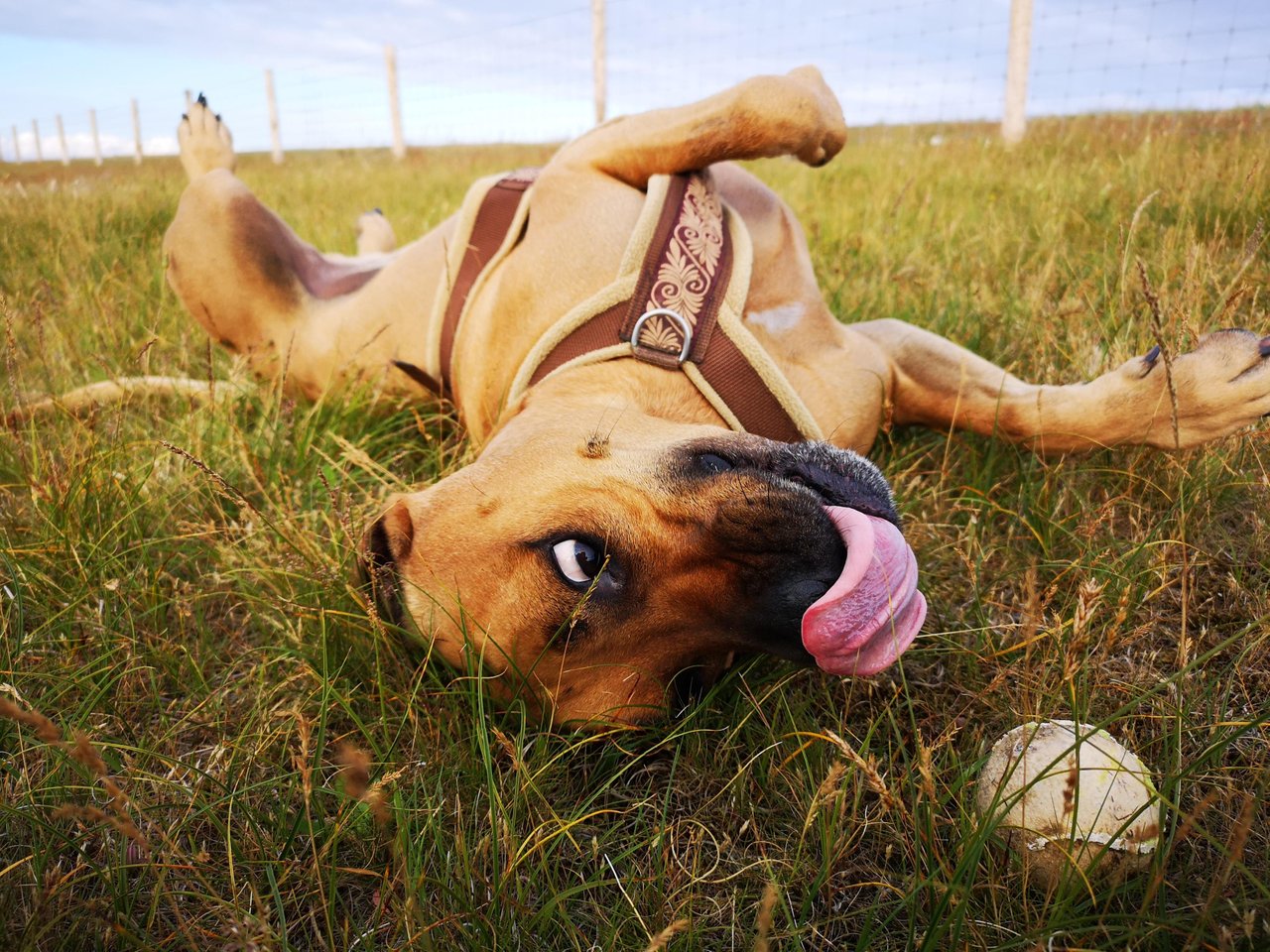 Catching it with only my tongue does not work but finally I got it back ... just don't ask me how :)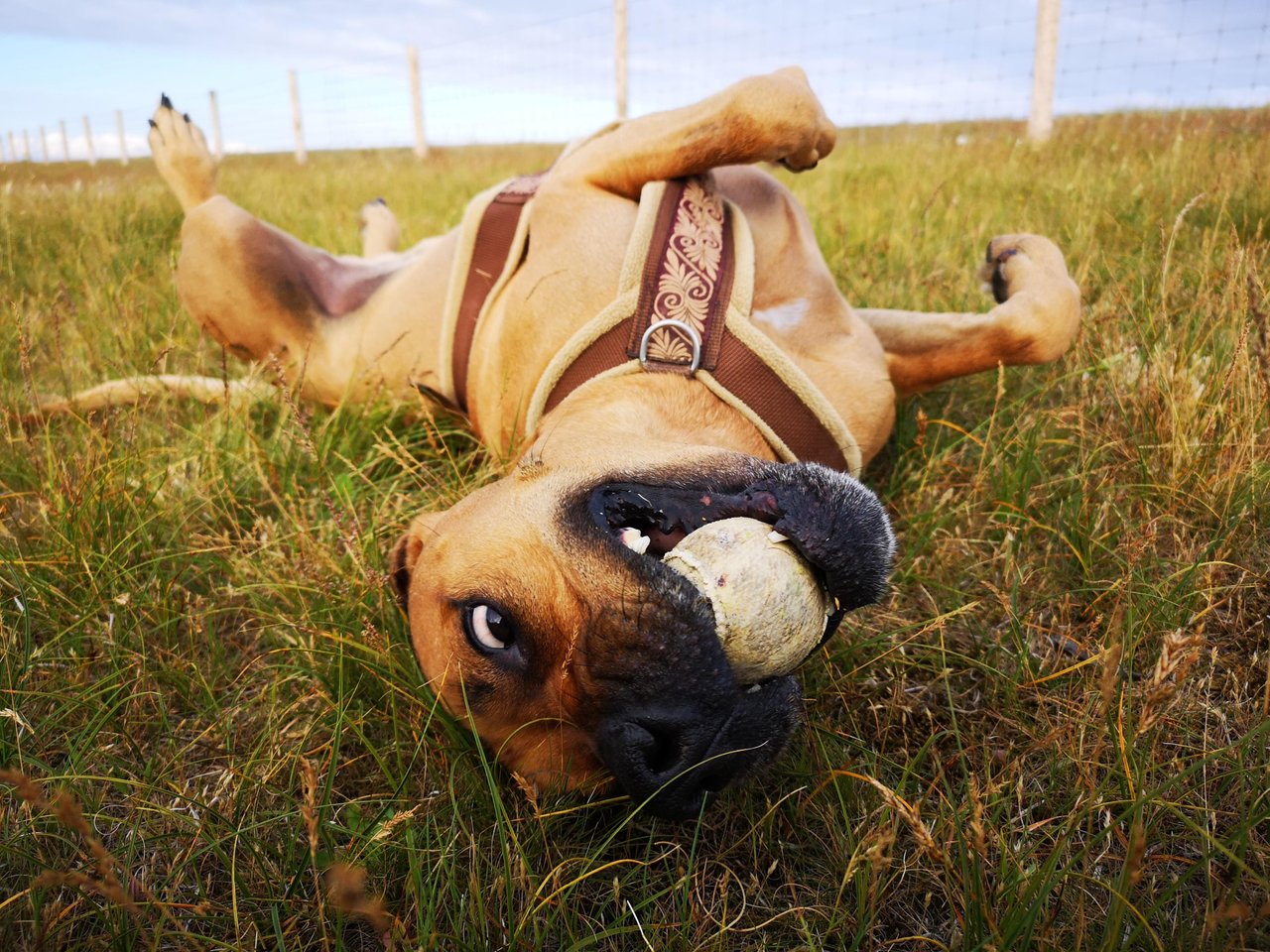 I love all these dogs losing their balls on the dike. It makes walking near the dike really special for me :)
Thanks a lot for all the gifts you are leaving behind for me!!!
Thanks for stopping by!
CU around,
your Marley 🐕