It's been a long time
Well, I haven't been posting for some time and to be honest: I hope you missed me a little bit 😇.
No, of course not - I'm just kidding.
There was just not a lot going on the last weeks. Life was pretty normal.
As you might know already, I'm am a mix of Staffordshire (stubborn) and Rhodesian Ridgeback (the African lion hunter).
This being said, one would expect that temperatures of 30+ degrees C are no problem for me. But they are ...
Normally, I'm very active when we are outside - now I only want to hide from the sun.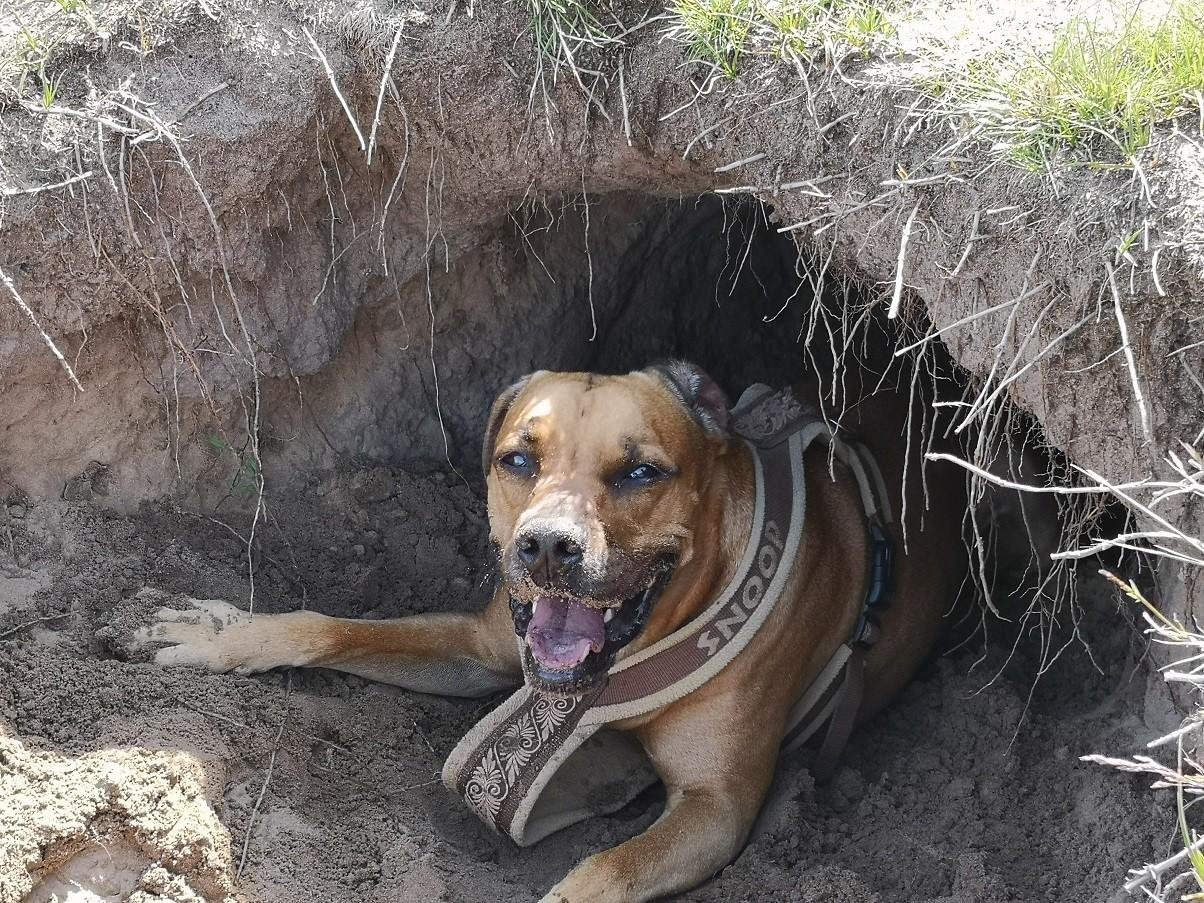 It was a lot of work preparing this
I was working on this cave for some time already. Lots of digging had to be done ...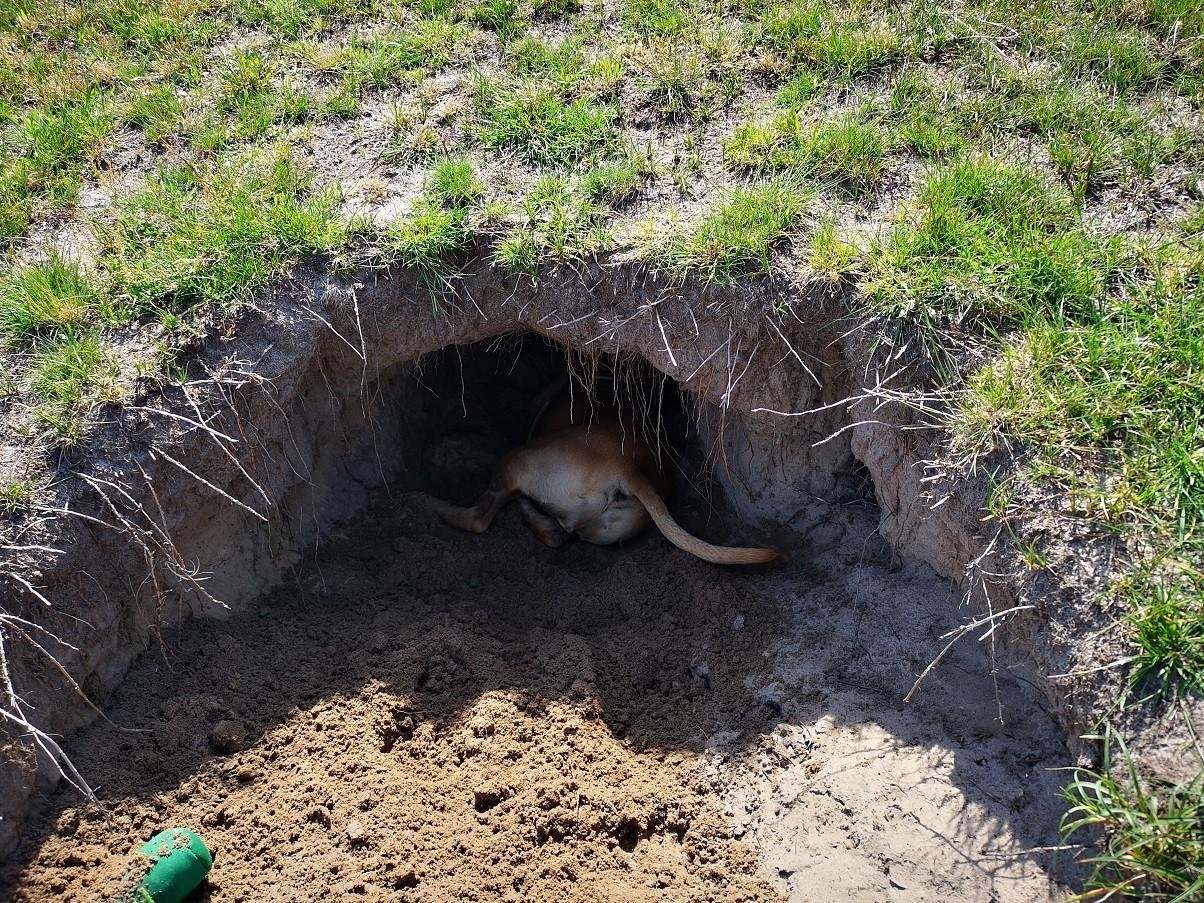 But I'm quite satisfied with the result
If you don't know it you can hardly see it
OK - I still have to wait until there is some grass growing on the sand again.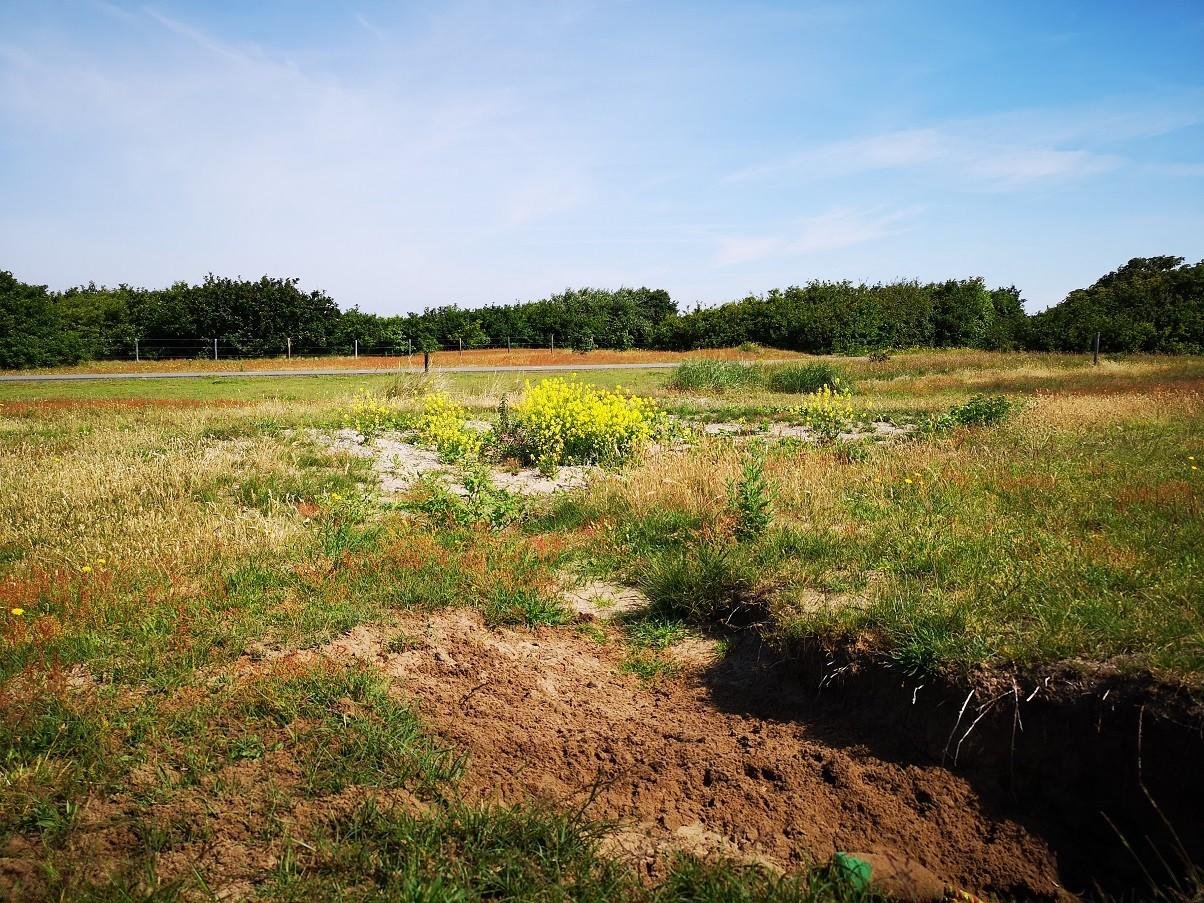 While I'm hiding in my cave ...
... @psionic-tremors (still burning in the sun) takes some nice photos of the surrounding terrain.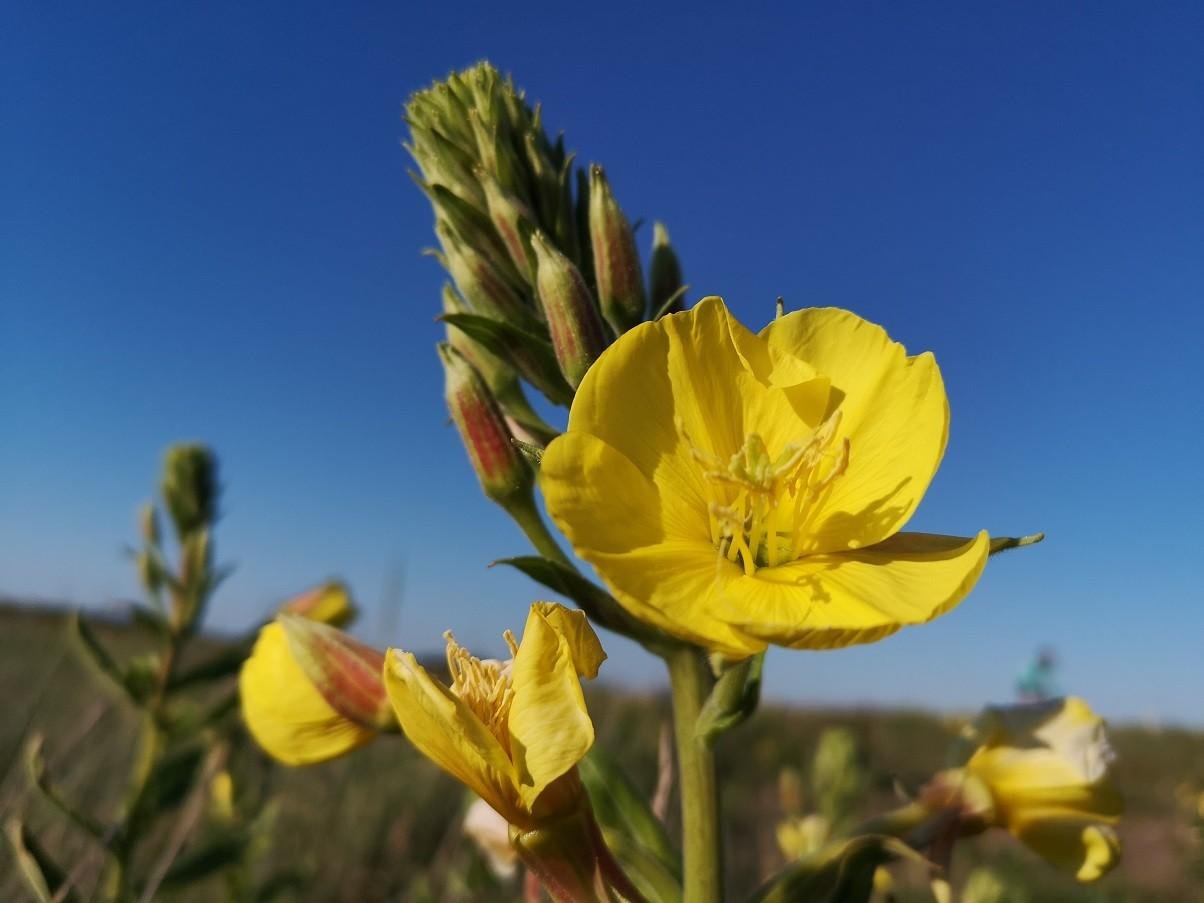 I hope you all enjoy the summer
And if you're from down-under I wish you a mild winter with temperatures I love so much. Twenty degrees C are perfect for me.
How about you?
What's your favorite temperature?
Thanks a lot for stopping by!
CU around,
your Marley 🐕