Not sure if I even want to post much. I've been in a bit of a funk since we had to put my little girl cat down on Halloween. She had been getting better but took a sudden decline that day. Totally sucked.
A friend painted us a picture of Harley a year ago. It now has a spot in the living room where it will be in display for a little while.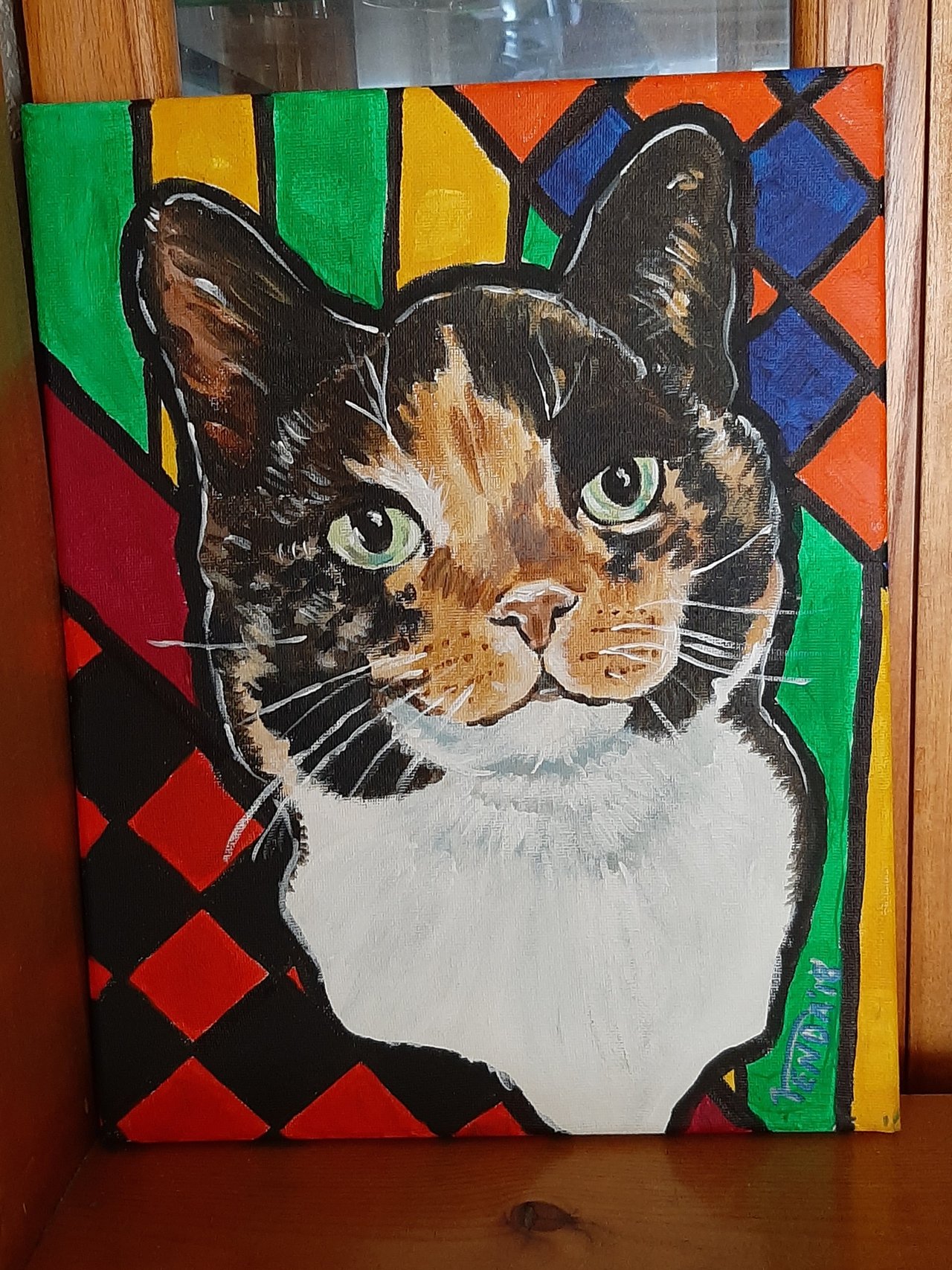 Then we had a ton of things to do to get ready for an Extra Life fundraiser we were throwing. It was a good distraction but once everyone headed home on Sunday, it was very quiet in the house.
Kimba and Tiger have been total sweethearts this week, Kimba looked for Harley a few times but finally stopped. But he stays very close to Tiger and us when we are home. He even cuddled on my lap a bit on Friday.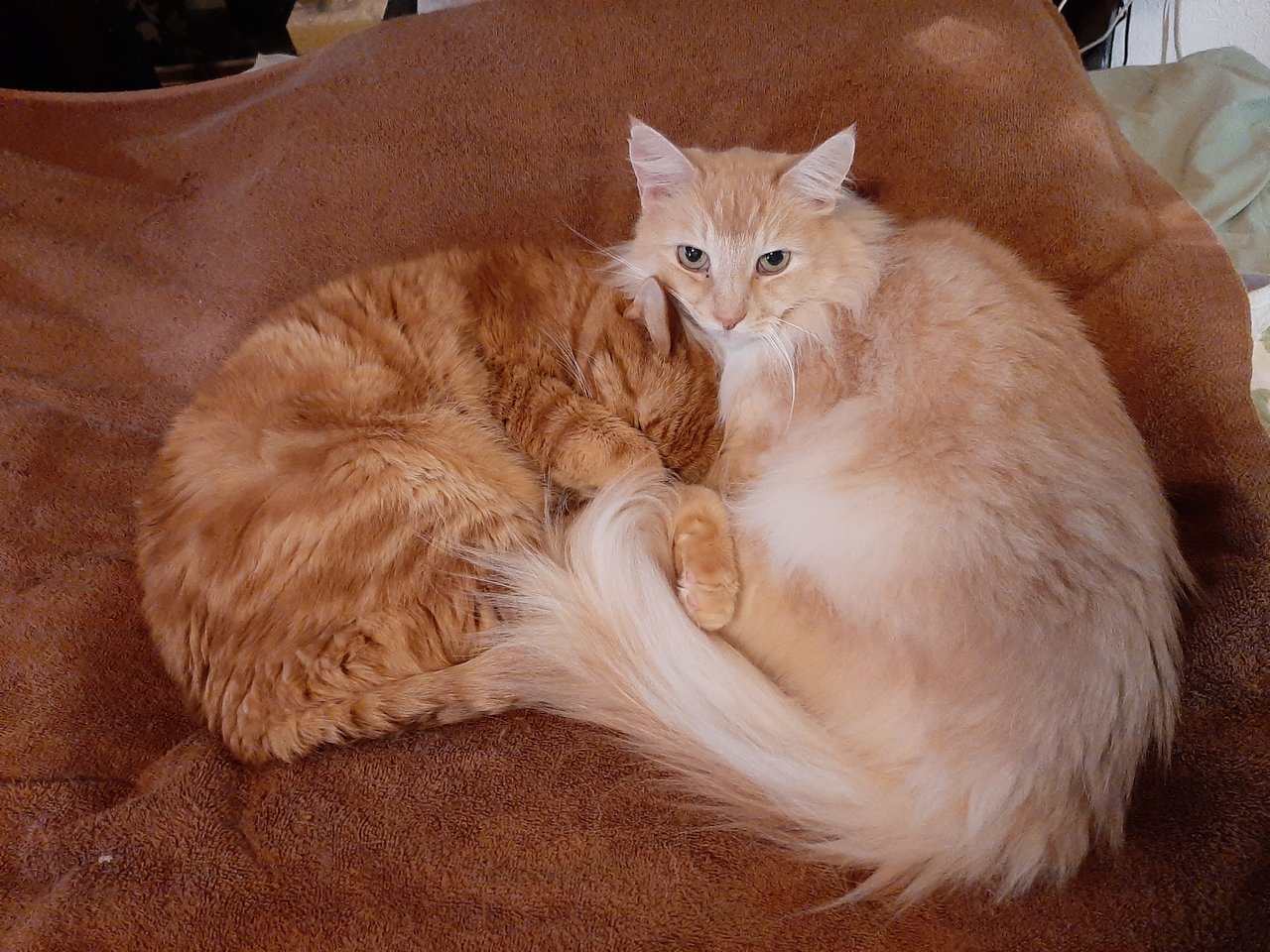 It will probably take me a while to get out of my funk. I will be in and out for a while. This place is so quiet, I can't decide if it is actually dead or somehow going to come back to being interesting again. I've been here almost 2 years and it is sad to see how many folks have dropped away. But that is the way the internet tends to work. 2-3 years is all you have to make a name and get a solid user base or it simply moves on.
We went up to the lake today, it was pretty but also rainy. I'll be back when I have something other than grief to share.