@cyber.explorer and Chief of Security Maxwell is going off the see if they can help the rock goblin secure one of they trading roots. the caravans has been attack by roaming ogers.
on the way there they are linking up whit @happyme, @stever82 and @hhayweaver
they are well armed and has they best armor on their experience whit ogres are not the best.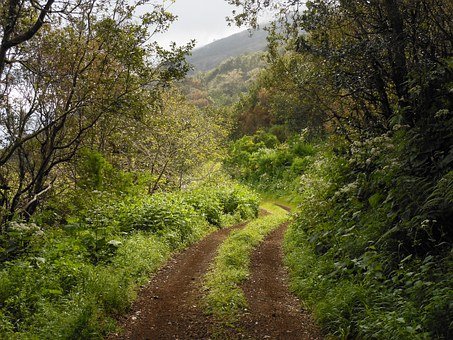 They colonist to the suprise find them self in a lush valley they are in the area they attacks are happening. but it feel unlike in these beautiful surroundings. then suddenly the birds stop singing.
BRAWLWA....the forest is moving all around them a few meters ahead of maxwell and oger is appearing out of the forest. its and ambush. @cyber.explorer is surprise how organized the ogers are. they he ses one he has and hide armor one and carry a large staff he is standing a bit away from the ogers ho is attacking..he moving in to cover.
@methus is running to catch the others colonists. he ses them final in front of him. before he manage to shout hello he ses and oger next to him in the tree line.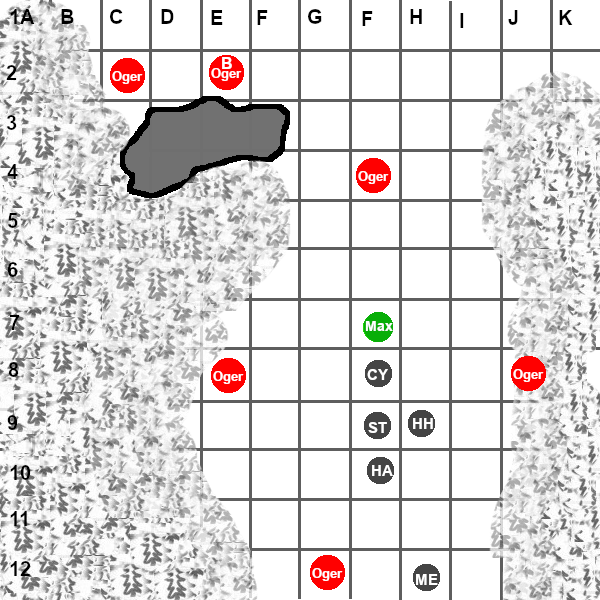 Fight or retreat and hide?
you all are in combat no snike attack
Darkland wiki
https://steemit.com/rpg/@darklands/how-to-do-darkland-tutorial-wiki-regions-and-quest-rules-update-1-0#comments
Overview over all Colones and Quest Rules.
https://docs.google.com/spreadsheets/d/1yVIjhPnBVNHxymHEYQU-8-VolVaiTn8Us9iJWmcHaqU/edit?usp=sharing
●▬▬▬▬▬▬▬▬▬▬▬▬▬▬▬▬▬▬▬▬▬▬▬▬▬▬▬▬▬●
@cyber.explorer (ale,sausage,wolf pelt,wolf tooth amulet, 10 (the dam added to the weapons)
weapons (+5 two-handed iron hammer /w gem 8 dam)
4 hit points (28 of 28 Armor)
1 healing potion
player

"Chief of Security" Maxwell (ale,amulet) 8 to hit. with Blaze w/spiked collar(+2 dam)
weapons (+5 one-handed iron hammer w/gem 5dam)
4 hit points (20 of 20 armor)
1 healing potion
player

●▬▬▬▬▬▬▬▬▬▬▬▬▬▬▬▬▬▬▬▬▬▬▬▬▬▬▬▬▬●
@happyme (ale,ring, Moose sausage, Eye of accuracy) 8 (dam and range hit added to weapons)
weapons (+7 bow gem 7 dam)(+5 iron sword gem 7 dam)
4 hit points (30 of 30 armor)
1 Greater Healing potion
player

●▬▬▬▬▬▬▬▬▬▬▬▬▬▬▬▬▬▬▬▬▬▬▬▬▬▬▬▬▬●
@stever82 (boar fangs amulet,+1 dam bear cub) 7
weapons (+5 bow 3 dam)(+5 iron sword/ gem 4 dam)
4 hit points (15 of 15 armor)
2 health potions
player

●▬▬▬▬▬▬▬▬▬▬▬▬▬▬▬▬▬▬▬▬▬▬▬▬▬▬▬▬▬●
@hhayweaver (Ring,bear amulet) 8 (ranger helmet has added it to the bow)
weapons (+5 Bow 4 Dam)(+5 Sword 2 dam)
4 hit points (11 of 11 armor)
player

●▬▬▬▬▬▬▬▬▬▬▬▬▬▬▬▬▬▬▬▬▬▬▬▬▬▬▬▬▬●
@methus (ring,amulet) 7 (wizard armor + added to the staff)
weapons(+9 dark staff 2 melee damage and +2 spell dam)(+4 armor iron Shield)
4 hit points (18 of 18 armor)
2 healing potions
Player

Spells: Dark Missile, Dark Heal, Fireball
●▬▬▬▬▬▬▬▬▬▬▬▬▬▬▬▬▬▬▬▬▬▬▬▬▬▬▬▬▬●
Ogers 5
weapons (+5 giant spike club 5 dam)
20 hit points
player
chief ogre (+2 dam added to the wepond barbarian ale) 7 (Cleric)
weapons (+7 Cleric staff gem 8 dam)
20 hit points (25 of 25 armor)
1 Greater Healing potion
spells: heal,summon wolf, rock shield, bless
player