Maxwell killing the wolf in front of him, they moving back to hide. blaze is barking and everybody can see him and maxwell in the tree line. @cyber.explorer is running past him on the way to kill the oger in front where maxwell just where. his hammer hits hard the oger is dead. he notest he is all alone in the front better stand ready.
around from the rock and wolf and two ogers are attacking him. his armor is strong but he needs help.
@cyber.explorer can here blaze barking ses two ogers whit cross bows stepping out. and taking aim. one of them hits Maxwell two times. the second one hits @methus two times. @methus is barely standing up.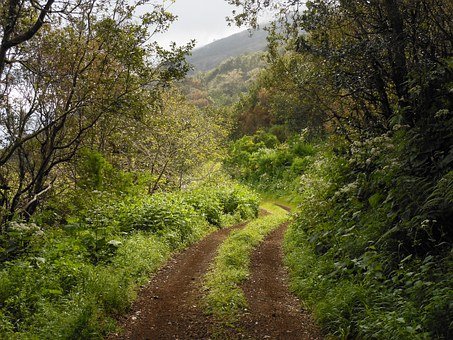 @hhayweaver ses one oger he is away from the rest. aiming carefully. the arrows hits the big oger is staggering a bit then he falls to the ground its dead. @hhayweaver is running in the the forest to hide. me kneeling down and laying ready to strike. on his side opposite @stever82 hits and oger in the forest on the hes he gets two good hits in but the oger is strong he trying to hide. but he manage to fall over a oger coming at him. he is ready. the chief ogre ses the attacking is going there way. he is in the open forest now summing a new wolf and sending it at the one enemy in the front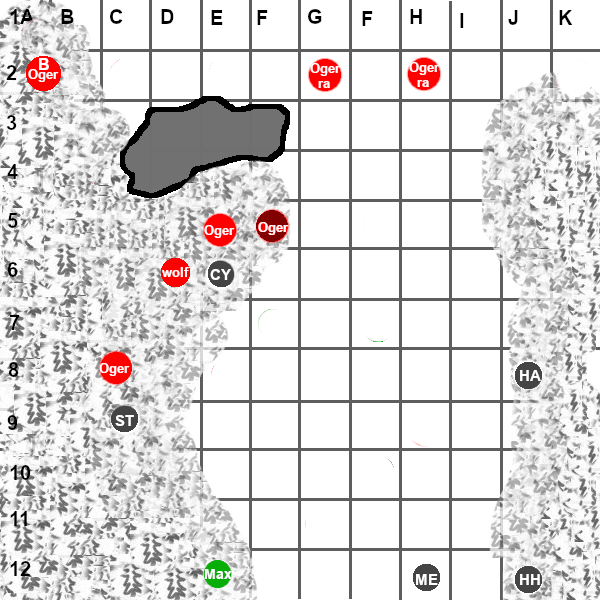 down the road a bit gob is traveling he got a get message from the outpost of the colonists trying to get a peace agreement in place and helping the goblinds.. gob was thinking to jone the mission but he is distract of the nice surroundings and taking his good time to find the colonists.
you all are in combat no snike attack
Darkland wiki
https://steemit.com/rpg/@darklands/how-to-do-darkland-tutorial-wiki-regions-and-quest-rules-update-1-0#comments
Overview over all Colones and Quest Rules.
https://docs.google.com/spreadsheets/d/1yVIjhPnBVNHxymHEYQU-8-VolVaiTn8Us9iJWmcHaqU/edit?usp=sharing
●▬▬▬▬▬▬▬▬▬▬▬▬▬▬▬▬▬▬▬▬▬▬▬▬▬▬▬▬▬●
@cyber.explorer (ale,sausage,wolf pelt,wolf tooth amulet, 10 (the dam added to the weapons)
weapons (+5 two-handed iron hammer /w gem 8 dam)
4 hit points (17 of 28 Armor)(wounded)
1 healing potion
player

"Chief of Security" Maxwell (ale,amulet) 8 to hit. with Blaze w/spiked collar(+2 dam)
weapons (+5 one-handed iron hammer w/gem 5dam)
4 hit points (4 of 20 armor)(wounded)
1 healing potion
player

●▬▬▬▬▬▬▬▬▬▬▬▬▬▬▬▬▬▬▬▬▬▬▬▬▬▬▬▬▬●
@happyme (ale,ring, Moose sausage, Eye of accuracy) 8 (dam and range hit added to weapons)
weapons (+7 bow gem 7 dam)(+5 iron sword gem 7 dam)
4 hit points (30 of 30 armor)
1 Greater Healing potion
player

●▬▬▬▬▬▬▬▬▬▬▬▬▬▬▬▬▬▬▬▬▬▬▬▬▬▬▬▬▬●
@stever82 (boar fangs amulet,+1 dam bear cub) 7
weapons (+5 bow 3 dam)(+5 iron sword/ gem 4 dam)
4 hit points (10 of 15 armor)(wounded)
2 health potions
player

●▬▬▬▬▬▬▬▬▬▬▬▬▬▬▬▬▬▬▬▬▬▬▬▬▬▬▬▬▬●
@hhayweaver (Ring,bear amulet) 8 (ranger helmet has added it to the bow)
weapons (+5 Bow 4 Dam)(+5 Sword 2 dam)
4 hit points (11 of 11 armor)
player

●▬▬▬▬▬▬▬▬▬▬▬▬▬▬▬▬▬▬▬▬▬▬▬▬▬▬▬▬▬●
@methus (ring,amulet) 7 (wizard armor + added to the staff)
weapons(+9 dark staff 2 melee damage and +2 spell dam)(+4 armor iron Shield)
2 of 4 hit points (0 of 18 armor)(wounded)
2 healing potions
Player

Spells: Dark Missile, Dark Heal, Fireball
●▬▬▬▬▬▬▬▬▬▬▬▬▬▬▬▬▬▬▬▬▬▬▬▬▬▬▬▬▬●
Ogers 5
weapons (+5 giant spike club 5 dam)
20 hit points
Oger 5
weapons (+5 giant spike club 5 dam)
12 of 20 hit points (wounded)
next to @cyber.explorer in F5 Dark red
player
summon wolf 7 (+2 charge attack distance)
weapons (+5 teeth 3 dam)
6 hit points
player

chief ogre (+2 dam added to the wepond barbarian ale) 7 (Cleric)
weapons (+7 Cleric staff gem 8 dam)
20 hit points (25 of 25 armor)
1 Greater Healing potion
spells: heal,summon wolf, rock shield, bless
player

oger archer (ale,amulet,ring) 9 (ranger)
weapons (+5 cross bow 8 dam)
20 hit points (10 of 10 armor)
player