from the forest the ogers are trying to keep still the oger chief is trying to keep the oger silent. he has plan a perfect ambush place..they in they can see the goblin's...the chief is surprise this goblins bigger then the normal ones and better equipped..but they will have no chance when they get in to potison...
BRAWLWA......one of the ogers cant wait he is attacking the goblinds. the chief wave them down to stop the attack this is not the position they had plan but the rest of the ogers sees this as and attack signal. they all running in.oo well...chief is waving in the in reinforcements.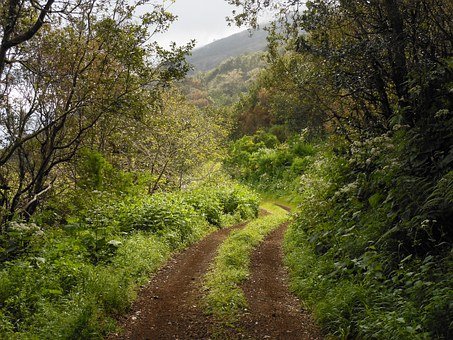 he ses one of the ogres getting attacker by maxwell and blaze @hhayweaver and @happyme is joning in the fight. and is the end of the Oger..this is not goblins the chief is starting a summon spell..@cyber.explorer joining Maxwell and taking down the second oger. @happyme trying to kill the oger on the flank. getting help by @stever82 his sword easily taking down one oger on the flank.
@methus just arrive in time. he shooting Dark Missile at one of the oger on the flank and he and @happyme taking it down.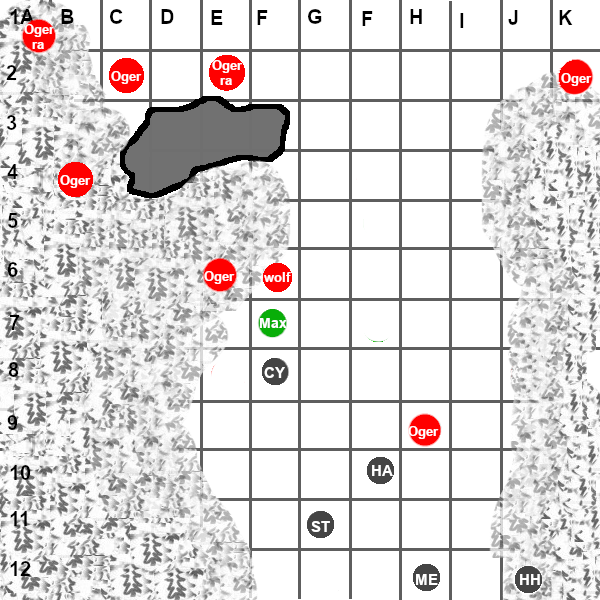 chief ogre is getting his reinforcements two of his best ones armed whit large cross bows so strong to take down enemy's. he sending one of his summon wolf in to combat. they he manage to hide in the forest.
you all are in combat no snike attack
Darkland wiki
https://steemit.com/rpg/@darklands/how-to-do-darkland-tutorial-wiki-regions-and-quest-rules-update-1-0#comments
Overview over all Colones and Quest Rules.
https://docs.google.com/spreadsheets/d/1yVIjhPnBVNHxymHEYQU-8-VolVaiTn8Us9iJWmcHaqU/edit?usp=sharing
●▬▬▬▬▬▬▬▬▬▬▬▬▬▬▬▬▬▬▬▬▬▬▬▬▬▬▬▬▬●
@cyber.explorer (ale,sausage,wolf pelt,wolf tooth amulet, 10 (the dam added to the weapons)
weapons (+5 two-handed iron hammer /w gem 8 dam)
4 hit points (28 of 28 Armor)
1 healing potion
player

"Chief of Security" Maxwell (ale,amulet) 8 to hit. with Blaze w/spiked collar(+2 dam)
weapons (+5 one-handed iron hammer w/gem 5dam)
4 hit points (20 of 20 armor)
1 healing potion
player

●▬▬▬▬▬▬▬▬▬▬▬▬▬▬▬▬▬▬▬▬▬▬▬▬▬▬▬▬▬●
@happyme (ale,ring, Moose sausage, Eye of accuracy) 8 (dam and range hit added to weapons)
weapons (+7 bow gem 7 dam)(+5 iron sword gem 7 dam)
4 hit points (30 of 30 armor)
1 Greater Healing potion
player

●▬▬▬▬▬▬▬▬▬▬▬▬▬▬▬▬▬▬▬▬▬▬▬▬▬▬▬▬▬●
@stever82 (boar fangs amulet,+1 dam bear cub) 7
weapons (+5 bow 3 dam)(+5 iron sword/ gem 4 dam)
4 hit points (15 of 15 armor)
2 health potions
player

●▬▬▬▬▬▬▬▬▬▬▬▬▬▬▬▬▬▬▬▬▬▬▬▬▬▬▬▬▬●
@hhayweaver (Ring,bear amulet) 8 (ranger helmet has added it to the bow)
weapons (+5 Bow 4 Dam)(+5 Sword 2 dam)
4 hit points (11 of 11 armor)
player

●▬▬▬▬▬▬▬▬▬▬▬▬▬▬▬▬▬▬▬▬▬▬▬▬▬▬▬▬▬●
@methus (ring,amulet) 7 (wizard armor + added to the staff)
weapons(+9 dark staff 2 melee damage and +2 spell dam)(+4 armor iron Shield)
4 hit points (18 of 18 armor)
2 healing potions
Player

Spells: Dark Missile, Dark Heal, Fireball
●▬▬▬▬▬▬▬▬▬▬▬▬▬▬▬▬▬▬▬▬▬▬▬▬▬▬▬▬▬●
Ogers 5
weapons (+5 giant spike club 5 dam)
20 hit points
Oger 5
weapons (+5 giant spike club 5 dam)
5 of 20 hit points (wounded)
next to @happyme in H9
player
summon wolf 7 (+2 charge attack distance)
weapons (+5 teeth 3 dam)
6 hit points
player

chief ogre (+2 dam added to the wepond barbarian ale) 7 (Cleric)
weapons (+7 Cleric staff gem 8 dam)
20 hit points (25 of 25 armor)
1 Greater Healing potion
spells: heal,summon wolf, rock shield, bless
player

oger archer (ale,amulet,ring) 9 (ranger)
weapons (+5 cross bow 8 dam)
20 hit points (10 of 10 armor)
player