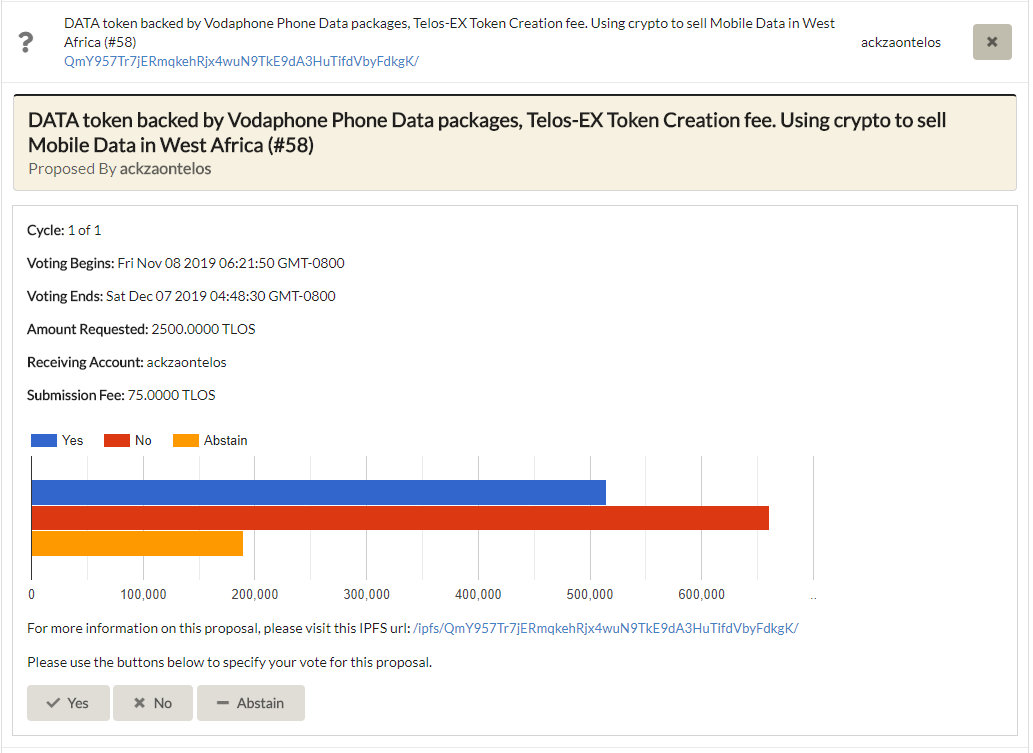 Support DATA tokens here by creating buy orders for at least 50 to 100 steem per token. We back the tokens directly with data and will not be issuing tokens without having the Vodafone Data plans to back them with at least 12Gb of monthly data plan. but perhaps another option WILl be a SECOND tribe token WHICh will simply make it easy to earn a token branded with data, while THIS token is then used to buy REAL data, with the free market deciding the exchange rate and no pegging happening with a tribe inflationary token we cant immediately back with data, like we CAN do with DATA tokens which only have a circulating supply of under 10 :)
https://steem-engine.com/?p=market&t=DATA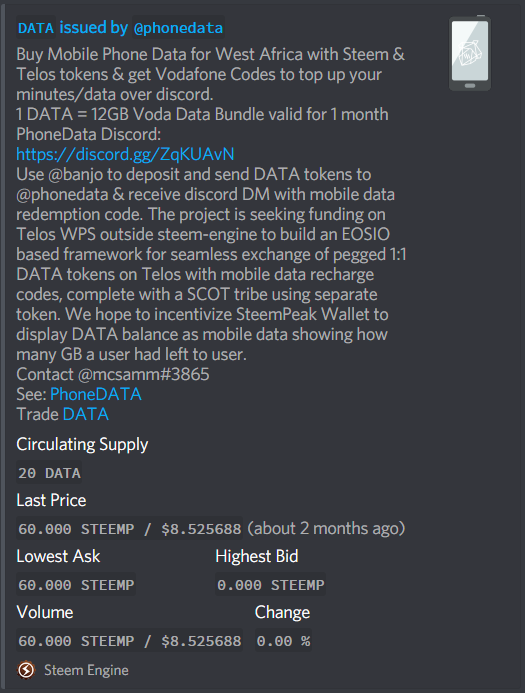 If you want to vote for this Steem born Telos proposal to help West Africans and ALL vodafone client areas get access to a token that can directly buy Data, first using discord and telegram bots, then with an immortal dapp on telos and liquidapps possibly, to allow the vodafone recharge codes exchange for crypto to become as seamless as possible.
https://data.myfreecrypto.org for the DISCORD https://discord.gg/ZqKUAvN This is where we let people contact us to redeem the data for codes, something I hope to be able to pay @gerber to create a bot for as soon as our telos funding comes in and we can create a new telos proposal and have it go and be posted by gerber for 1000 telos to simply allow users to send a DATA token and get some codes we load up, codes we get in bulk from a vodafone provider.
https://steemit.com/promo-steem/@mcsamm/buy-internet-data-with-steem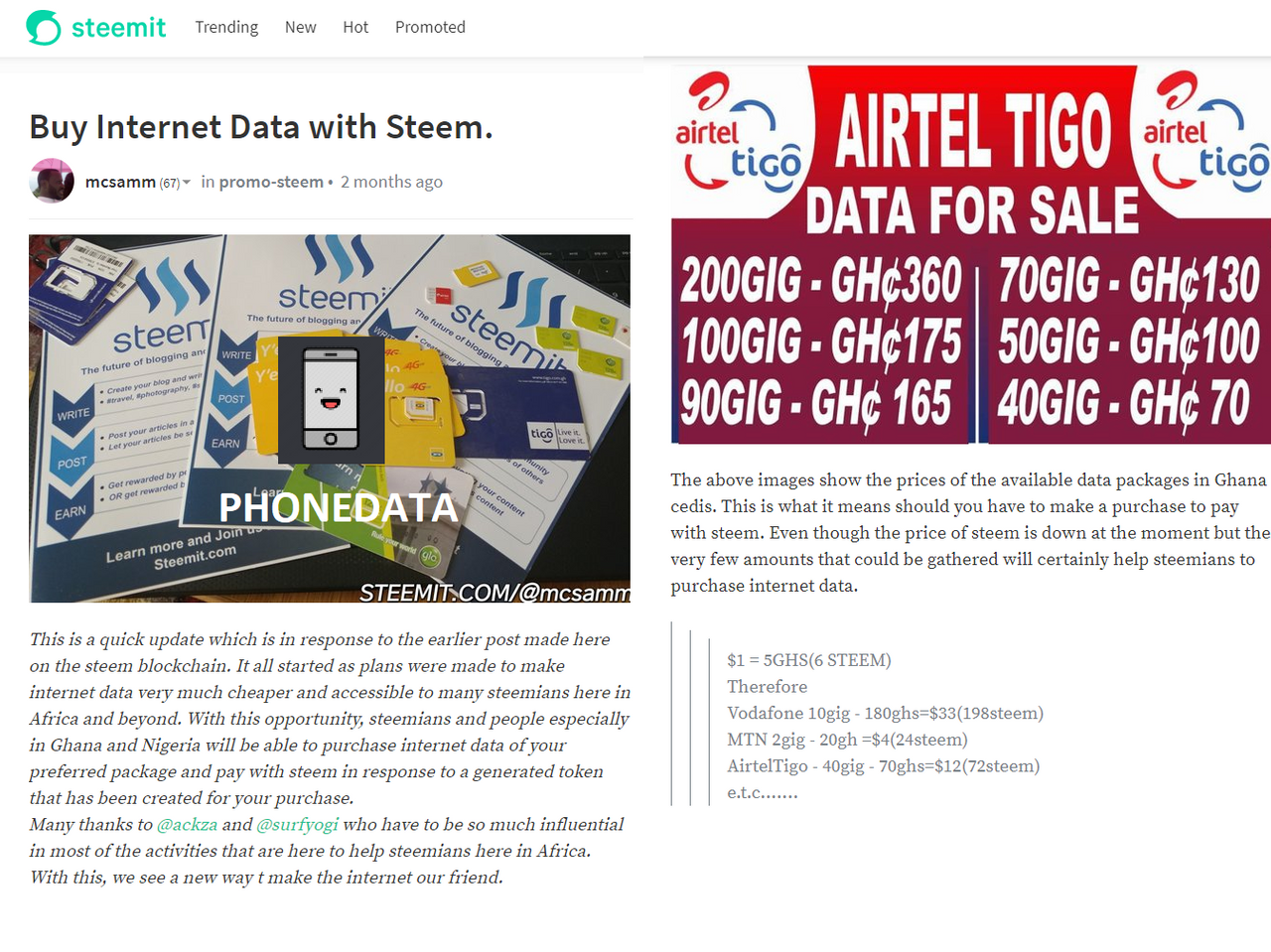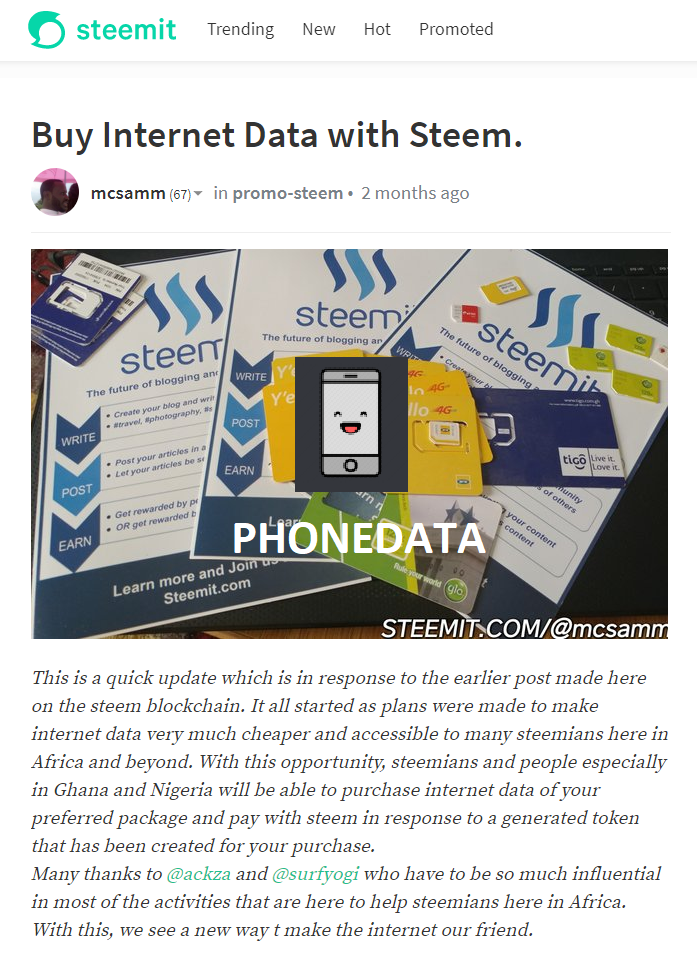 \
We can make this all happen because of the MTN Mobile Money relationship with Steem through people in steem's West Africa history like @tj4real @mcsamm @yensesa @masterroshi etc who we have contact with in Ghana and Nigeria. They use one system sometimes for both money banking and data, MTN Mobile Money who our agents from steem like @mcsamm and @anaman starting doing business with years ago thanks to seed investment from people like @surfyogi and support from people like @ackza & @tytran and these West African telecom blockchain agents now are waiting idle for new opportunities for Steem EOS and telos Networks.
Make an order for DATA here to help support the project, and we can always buy DATA with steem used to buy the tokens. Lucky for us, price of steem hasn't gone down too much, but we now will need to raise the prices of 1 DATA to 100 steem or $14 when 12Gb is 55 Cedis at $0.18 USD per Ghanain Cedi, or $9.90 USD so that gives us breathing room to sell at least 15 tokens for now sold at 100 steem or $14 each , and we will ask users to buy these and send them to thir friends in West Africa so they can support their blockchain usage for the month! Then we can lower prices and have them cheaper for West Africans to use -Who can always buy the plans for steem or telos directly with @mcsamm on the discord here: https://data.myfreecrypto.org
We can sell data at these prices now and later lower prices and will do a 10-15% markup for overhead costs. We will consider creating a standard chart of all available plans and how we will be accepting 0.1 or 0.5 tokens for the various other deals and will give smaller 2gb plans for $4 or aprox 0.3 DATA tokens.
A few other plans...
$1 = 5GHS(7.14 steem per $1 USD at $0.14 steem) as of Q3 2019
Therefore
Vodafone 10gig - 180ghs=$33
AirtelTigo - 40gig - 70ghs=$12
MTN 2gig - 20gh =$4
I will appropriate a standard of 12 GB per token, using the Vodafone 12gig package that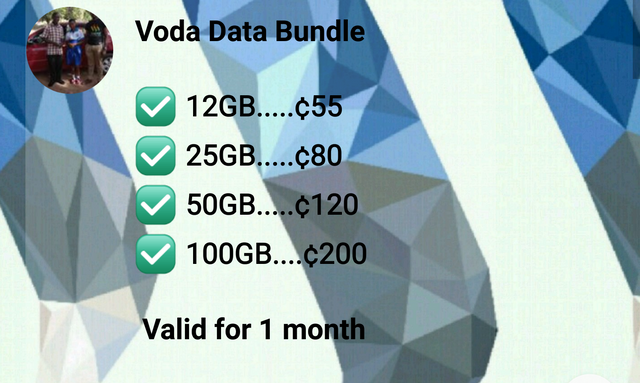 We also have deals with @mcsamm for SIM CARDS with data in bulk in Kumasi, with nationwide delivery Ghana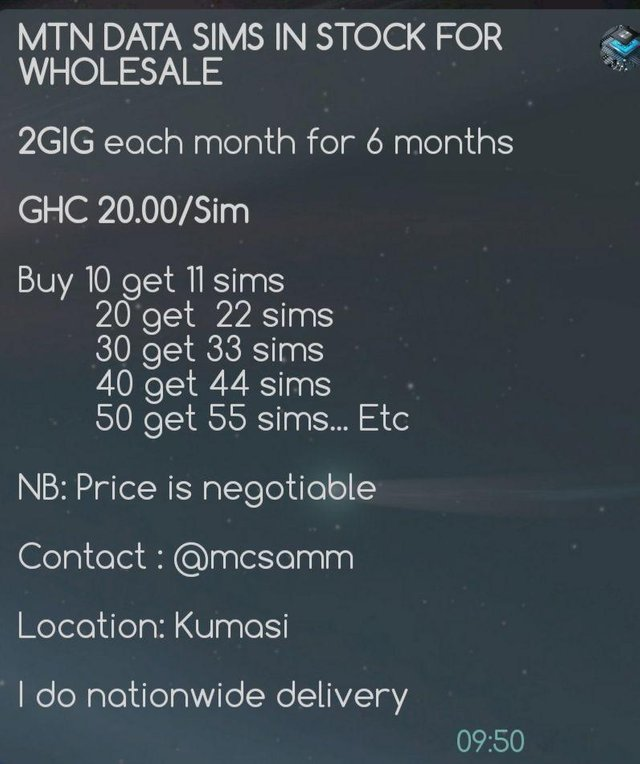 We can work with many cryptocurrencies and hope to work with @yensesa also launching on telos Soon!
Come to the discord https://data.myfreecrypto and the Telos Africa Telegram https://t.me/africatelos to discuss it more! AND visit TelosWPS to discuss the Telos Worker proposal with the most talented developers in EOSIO https://t.me/teloswps