Have you ever thought about dating a Russian girl? What about Ukrainian woman? In fact it became a real trend when Western men from the USA or Europe look for a girlfriend or even wife from one of Slavic countries.
There are many reasons why this happens. In some cases it's because men are not quite satisfied with the local women. And sometimes it's because of all the advantages Russian girls have.
Let's consider some important facts about Slavic girls that will help you in your online and offline dating.
1. Ukrainians and Russians are a Bit Different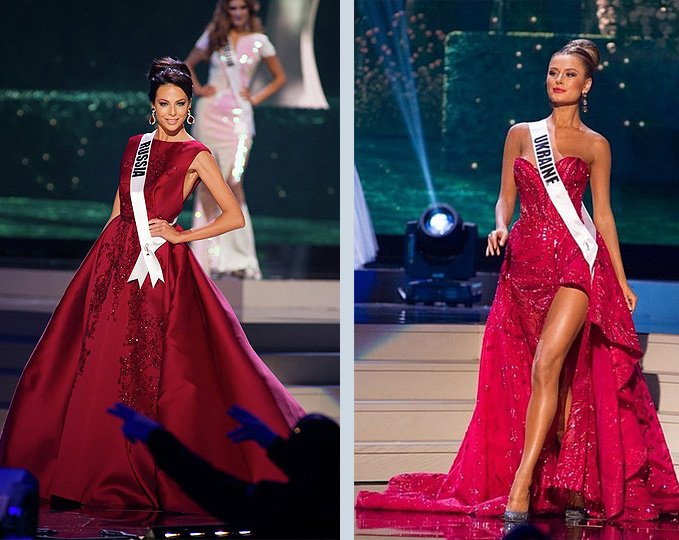 Yes, Ukraine and Russia are different countries since 1991. Therefore, they have a bit different traditions, languages and culture.
Moreover, due to Russia is so big and so different compared to Ukraine, it's quite hard to describe difference in appearance. But let's consider the average ones.
The beauty of Russian girls is similar to the northern nationalities of the Finno-Baltic type. These are blonde girls with blue/gray/green eyes. Ukrainian women are more like southerners. They commonly have chestnut color hair and brown or green eyes.
Ukrainian girls are more family oriented and open to new relationships. Russian women are much more patient and they wait for their "prince on a white horse".
2. Natural Beauty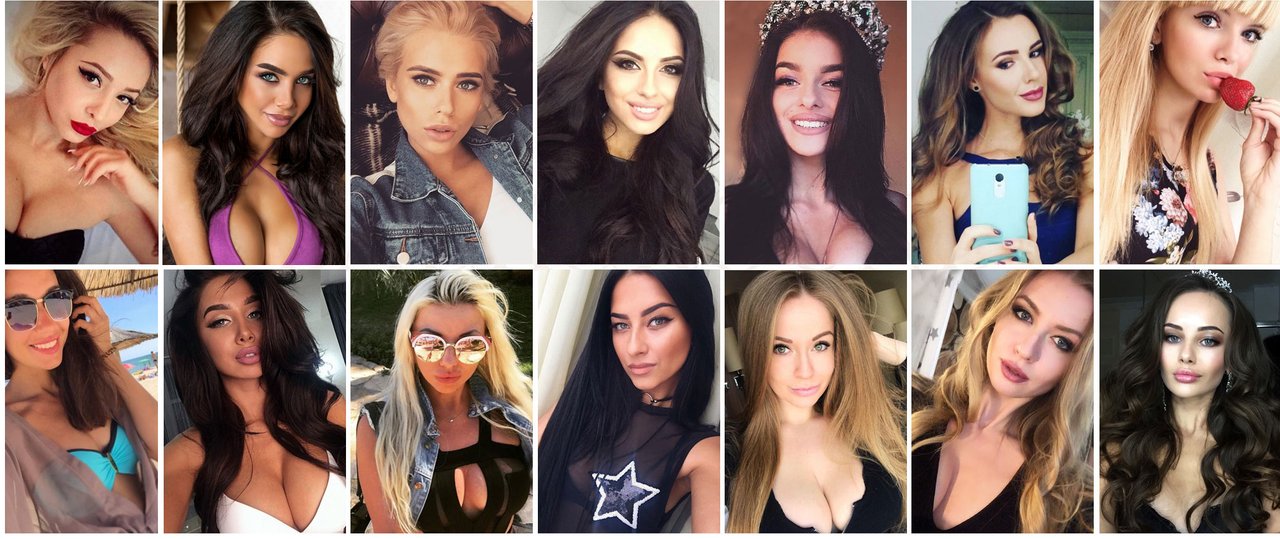 There are different reasons why Ukrainian and Russian girls are so attractive.
First of all, they care about their appearance. They take care of their health and they use a makeup. It's a great pleasure just look at them.
Second of all, they combined all the best from the West and the East. Due to historical events and geographical position, they have very strong and rich genes.
So, if you go for a date with a girl from Ukraine or Russia you'll know that. Sometimes it causes some delays ;) .
3. Character and Culture
Most of slavic women are raised in very traditional families with traditional values. It means that they really care about family and its members. Also, they consider their boyfriend / husband as a leader in relationships.
Therefore be ready to be proactive and make serious decisions. If you have some doubts you better learn it. For example, here is how you decide when to call for the second date.
4. Family is a Top Priority
Keep in mind that when a Russian girl makes her decision, she thinks about her family first. So, it is quite beneficial to be a member of her family. Don't make jokes about her relatives. It may hurt her.
On a date with Ukrainian girl It will be smart to say something good about your own relationships in your family. Then obviously, ask about her family, parents and her childhood. It will really help to establish a strong connection.
5. Sense of humor

Slavic girls prefer guys with a good sense of humor. They like jokes and often laugh even if they are stupid.
Moreover, it works on all stages of your relationship. If you see a Russian girl for the first time in a bar or cafe, you can even start with a funny pick up line.
Then, be creative and funny on your 1st and the 2nd date. Being funny doesn't mean to be less masculine. Here is the comprehensive guide how to date a Russian woman.
6. Masculinity
Speaking about masculinity. Slavic women are looking for a security in their lives. They want to be sure in their future. So, they want to be behind the man that can protect them.
This is about both physical and mental strength. If you go to gym it is a great bonus for you. Whatever you may hear from different resources, Slavic girls like bigger guys.
But at the same time their man has to be mentally strong. Which means that he will behave bravely in any case, he will support her in a difficult situation.
So, when you are trying to date Ukrainian or Russian girl keeps this in your mind. Smart guys will try to arrange a date, where they can show this for her woman. For instance, they can arrange an extreme date.
7. Local Economic Situation
Ukraine and Russia are not very rich countries. Also, the labor market situation there is not very pleasant for women. There are plenty of female workers that make quite a small amount of money per month. According to BigData portal in 2019 the average worker in Ukraine makes not more than $421/month.
So, when you date a Slavic girl keep this in mind. Don't make too much jokes about finances, debts, etc. This may simply ruin your date.
Also, it's another reason why women from Russia and Ukraine are open for meeting men from other countries.
8. Money
And more about money. Be ready to pay on your first dates. Even though she can share a bill with you, she expects you to pay on a date. And it's not because of financial problems. Not at all. It's more about the security she is looking in you.
In the 21st century financial security comes first. She thinks about her future and future of her potential family. She wants to be sure her future kids will be safe.
Also, Russian women consider normal to have a large age difference with her man. Thus, plenty of senior men from the USA and Europe are looking for a Russian date.
9. Climate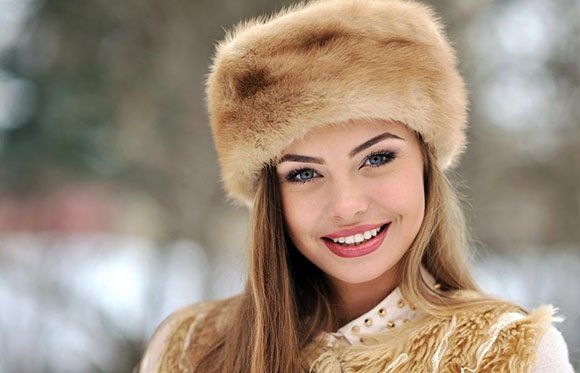 Russia is large and plenty of northern and central regions have a difficult climate. For example, the temperature in Siberia in winter 2019 went below - 48 C (-54.4 F). It is a disaster for most countries in the world and at the same time it's normal for that region.
Therefore, it's one more topic to discuss on a date. And it is one more reason why Russian women very likely agree to move to a different country.
10. They Cook Well
Have you ever tried national Russian and/or Ukrainian cuisine? You should definitely do that. It's unbelievably delicious. And moreover, she can cook it for you. It's absolutely fine to ask her prepare something for you on the 5th or the 6th date. You will never regret. Furthermore, in most of the cases she can cook something from Italian or French. Luckily for men, Russian women are raised in families where wife must be sure her husband is not hungry.
So, these were some tips for your dating a Russian woman. Feel free to make your first step by joining one of free online dating sites. Because of above mentioned reasons, there are plenty of Slavic girls looking for men from Europe, Australia and the USA. Maybe one of them is your future soulmate. Good luck!