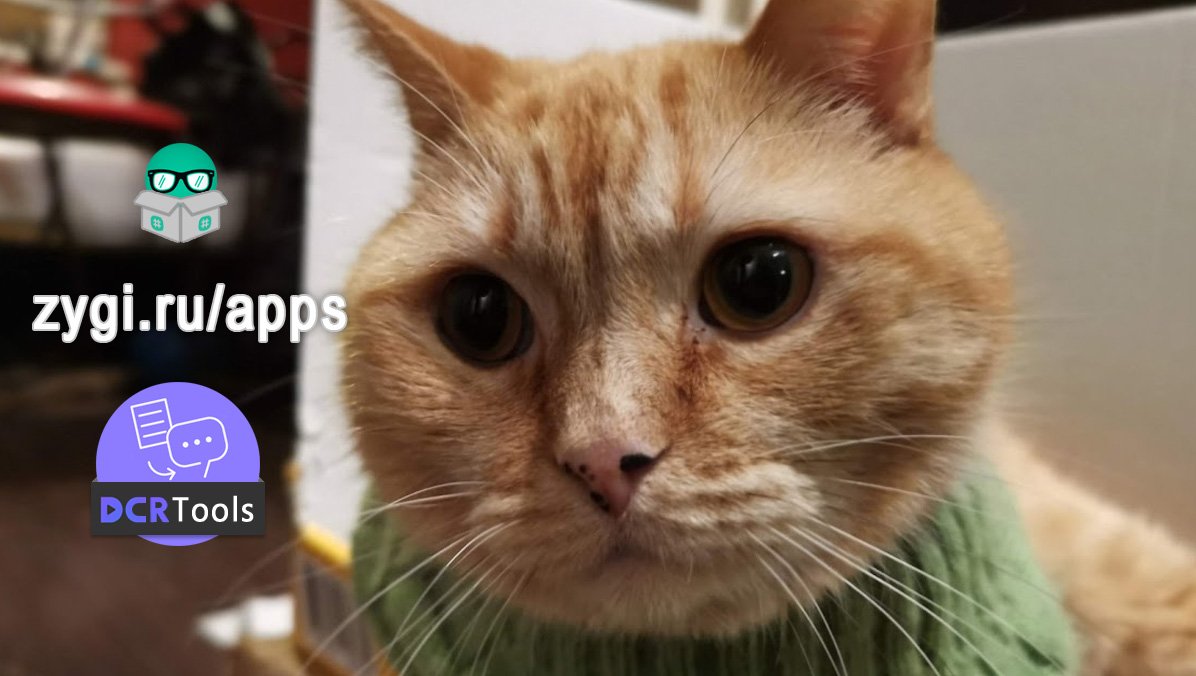 [EN]
Hello,
I did not speak for a long time, but there was not much time. As you probably noticed, the voice of the TTS lector is not working in DCR Tools (My stream labs like app for Steem, Vimm, Dtube, Dlive).
This is a Responsivevoice decision (free API for voices, that I used in my project) - although I have not broken any rules of their TOS and the DCR website is completely non-commercial and free - they demanded very high monthly fees for use. I do not want to comment that, they noticed that I worked hard and decided that they would blackmail, me.
---
Well ... I am looking for alternatives and I will change API someday, until then I made a copy on the new domain https://zygi.ru/apps/dcr/ where TTS should work until it would get bend again...
---
Unfortunately, as the site does not work on the principle of creating accounts, and all settings are kept in the browser's cooks - as it is a new domain it will be necessary to upload all GIFs, MP3s and settings and change of all links in OBS. I am sorry but nothing can be done.
Good luck.
---
[PL]
Witam,
Dłuższy czas się nie odzywałem, ale trochę nie było czasu. Jak zapewne zauważyliście, w DCR Tools (Moja aplikacja dla streamerów na Steem, Vimm, Dtube, Dlive) przestał działać głos lektora TTS.
Jest to decyzja Responsivevoice (darmowe API do głosów jakie wykorzystałem w moim projekcie) - mimo, iż nie złamałem żadnych reguł ich regulaminu a strona DCR jest całkowicie niekomercyjna i darmowa - zażądali ode mnie bardzo wysokich opłat miesięcznych za korzystanie. Nie chcę tego komentować, zauważyli, że się napracowałem i doszli do wniosku, że coś ugrają na fakcie dokonanym.
---
Cóż... Szukam alternatyw i kiedyś to przerobię, do tego czasu zrobiłem kopię na nowej domenie https://zygi.ru/apps/dcr/ gdzie TTS powinien działać dopóki znów nie zbanują...
---
Niestety jako, że strona nie działa na zasadzie zakładania kont, a wszystkie ustawienia są trzymane w cookisach przeglądarki - jako, że to nowa domena konieczne będzie wgranie od nowa wszystkich GIFów, MP3 oraz ustawienie ustawień i podmiana wszystkich linków w OBS. Przykro mi, ale siła wyższa.
Powodzenia.
PS. On the picture is my cat Richard (in a sweater because it's cold today)... / Na zdjęciu mój kot Ryszard (w sweterku bo zimno dziś)...