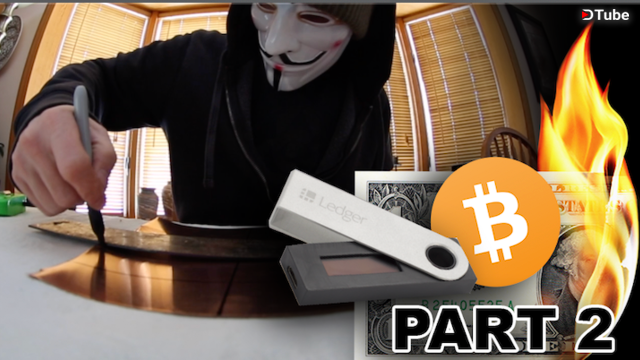 ---
This is PART 2 of a Ledger Nano S setup tutorial that still actually has absolutely nothing to do with the Ledger hardware wallet itself.. Feel free to skip to PART 3
PART 2 is still just part of the preproduction. I like to design my own vinyl stickers and leave a little something sentimental on each of these with the help of some black spray paint.
Of course you can use a sheet of paper to write your Passphrase on or even save it on an SD card, and even better yet - memorize it, however this is a more creative and bazaar way to save your Private Key.
This is the Matrix after all, why not be creative.. Stay Tuned.
---
Soundtrack is by RJ Pasin
---
This took me 7 tries to upload successfully without an error - and I have full resource credits . Frustrating. I'm alternating Browsers, mostly Brave and Mozilla.