Wow what an enormous waste of time that was.
This Munk debate on political correctness ended up orbiting around leftist hatred for Jordan Peterson, one of the debators for the con- side of the resolution. The obsession seems to me to stem mostly from his meteoric rise last year. He is highly intelligent and he articulates himself well and so people are paying attention to him. He hit on the nation's hottest topics last year and everyone freaked out (positively and negatively) over his interview with Kathy Newman. That is the main reason people are hating on him so bad. Hate the game not the player folks, and for god sakes just listen, ACTUALLY LISTEN to what he is saying.
Steven Fry and Peterson were the only ones who really understood what the debate was about and Fry was the only one who stayed the course and made sensible arguments. He is admittedly left leaning but is clearly a man of sense and logic as he delivered the most sound and consistent case for the con- side of the resolution, which was about political correctness. He was a joy to watch. Tasteful, tactful, and articulate. He attempted several times to remind everyone what the debate was supposed to be focused on, mostly to no avail.
Michelle Goldberg started the debate with an attack on Peterson for something he said that she didn't like so right off the whole thing was wrecked. Seriously the general theme of the debate ended up centered on Peterson and mostly the only thing the pro- political correctness side could do was try to shit on him. And the sad thing was Peterson fell for it. His opening and closing statements were solid, but he allowed himself to be dragged into defending himself rather than his position.
Michael Dyson is a complete and total douchbag. Bringing race into his attack on Peterson was the most heinous disgrace to debate that I've seen. But of course, that is how leftist argumentation functions, by emotional manipulation and identity politics. I mean he was a serious slimeball the entire time. All that Dyson and Goldberg could talk about was their respective identities: being black and being female. And their predominant focus was again to attack Peterson for what they perceived to be his affronts to them, or rather their political identities. At least Goldberg attempted to right the ship, albeit with her identity slant, but Dyson showed his true colors by insistently hounding Peterson. Classless, tactless, immature, and in the end useless.
I know Jordan Peterson has some great insight into the topic of political correctness but he allowed himself to be dragged into the attacks and strayed from the resolution for most of the discussion. It was sad to see a man of such brilliance succumb to the mudslinging, but then again the need to defend one's character is of seeming importance.
Even after the debate Dyson and Goldberg couldn't keep Peterson out of their mouths, trying to get their last digs in and feel like they had some relevance to the conversation, which they did not. This was my first exposure the Munk Debate platform and I was sorely disappointed, though I am sure there are better ones as the production is quite well done.
Just my two cents, check out the full debate here if you want to waste two hours of your life. Steven Fry is the only redeeming part and he truly is wonderful to listen to, so there's that. And if you want to understand how downright awful Dyson is give it a go, but don't say I didn't warn you.
---
---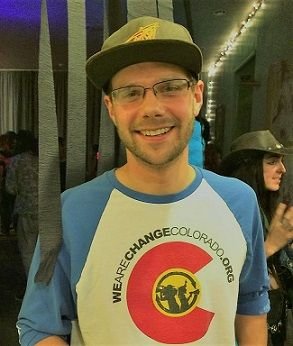 My name is Johnny Hurley and in 2007 I had a full stop paradigm shift. I have been on a path to seek truth and the betterment of the world through the betterment of the self. I have worked with an outstanding activist group called We Are Change Colorado @wearechange-co for almost ten years. My path has led me currently to the ideas of voluntaryism, anarchy, natural law, intelligent design, and many different forms of philosophy, religion, and spirituality.
@johnnyhurley
@wearechange-co
@tribesteemup
I hope to provide value to the world by articulating the ideas that resonate with me. The more I learn and understand, the more I know I don't know, so any and all constructive criticisms, suggestions, and disagreements are welcome. Please comment and engage me so that I can continue to improve my views and ideas.

Thank you for tuning in and reading through. Full steem ahead!
scrollwork