Titania is Libertaria's unique operating system, bringing blockchain, cryptocurrency and decentralized apps to everyone. No centralized servers, no censorship and no-one harvesting your data. Specially optimized for lower power devices and even smartphones, Titania is creating the first global decentralized network truly accessible to everyone. The users themselves help support the network, getting rewarded for providing storage and other functions.
The Titania Box is your gateway to the free, private, decentralized internet. Fully secure, yet simple enough for anyone to set up in under ten minutes. Simply plug it into your router, follow the short instructions and you'll be connected right away.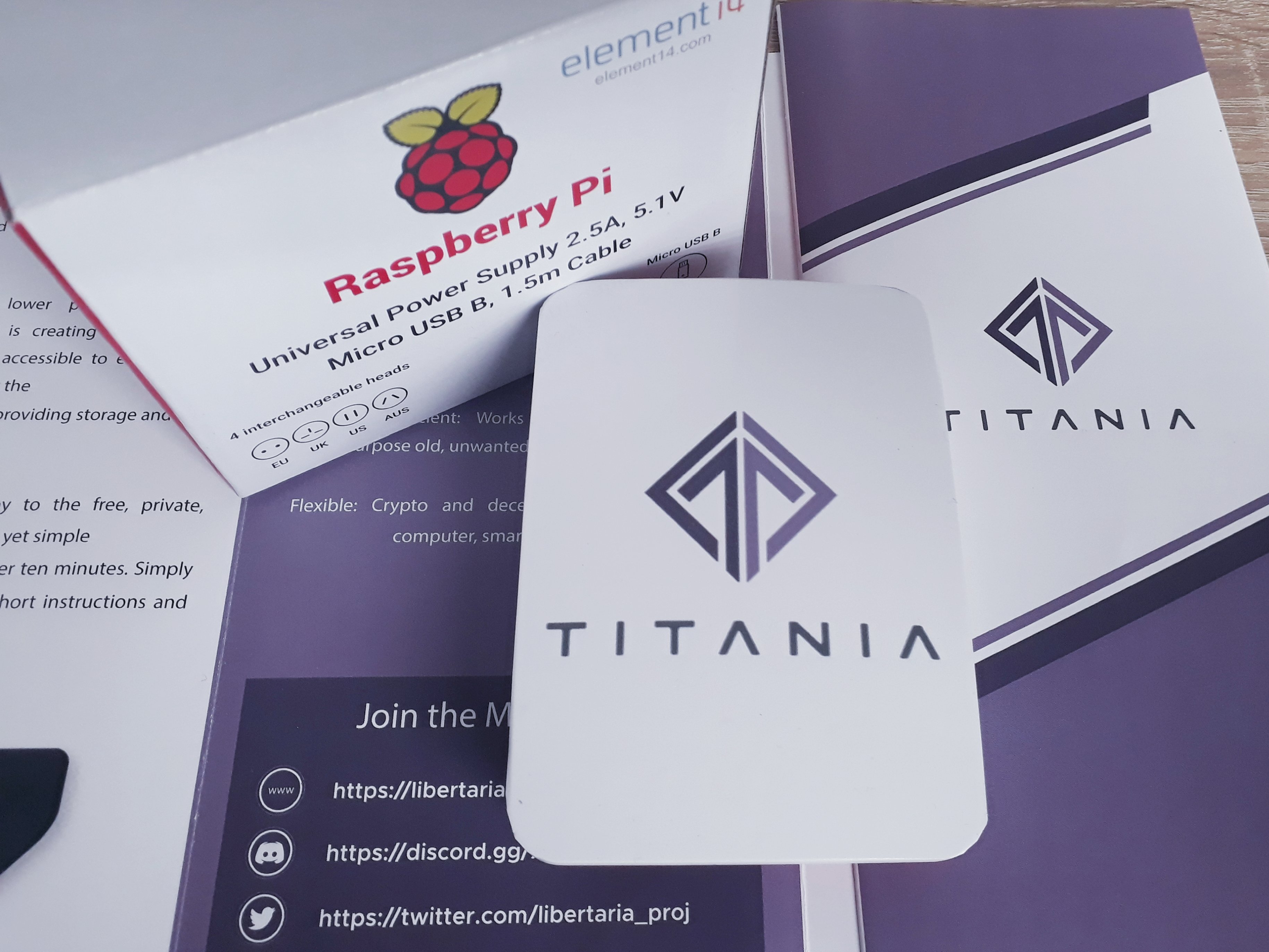 THE KEY FEATURES
Universal: TitaniaOS brings true decentralization to everyone, everywhere.
Simple: Join the Libertaria decentralized network in just a few clicks.
Secure: Virtualized environment protects against hacks and human error.
Resource Efficient: Works anywhere, letting you repurpose old, unwanted or low-power devices.
Flexible: Crypto and decentralized apps on your computer, smartphone or TV.
Thanks to its intuitive interface, users will
be able to use TitaniaOS to quickly and easily perform a variety of tasks, including setting up
and customizing their node, browsing and installing dApps and even creating their own custom
blockchain using Libertaria's Hydra protocol.
By providing these features and designing with everyone in mind, Titania will live up to the
promise of decentralization, providing freedom and opportunity to those who most need it.