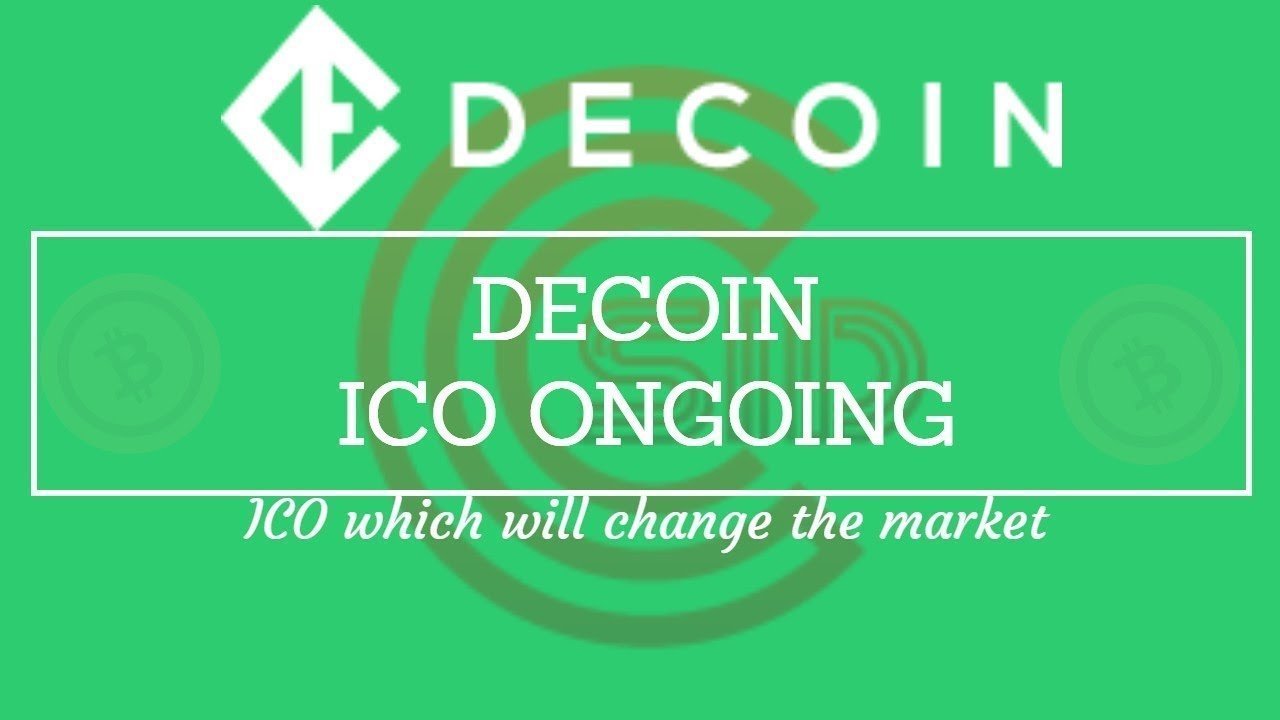 DECOIN is a fully secure technology system for cryptocurrency users, enabling users to fully exploit their coin potential, by aligning with the Decentralized nature of the blockchain itself. DECOIN aims to build world-renowned, worldwide Online Customer Service to facilitate the adoption of cryptocurrency and blockchain technologies.
Introduction :
Digital currency is here to stay. DECOIN is developing the next generation trading platform that will enable liquidity and generate money for both investors and companies traded on our platform. DECOIN is an international company. With experienced management team and team of the industries leading professionals on their advisory team
Being as "DE COIN of DE People" building a platform that will be able to provide its partners and users with a frictionless fast, secure and inexpensive trading experience that makes trading enjoyable and peaceful. Add a close support team with that and mix it with social trading, then just sparkle it with some profit sharing and you have a Winning Combo.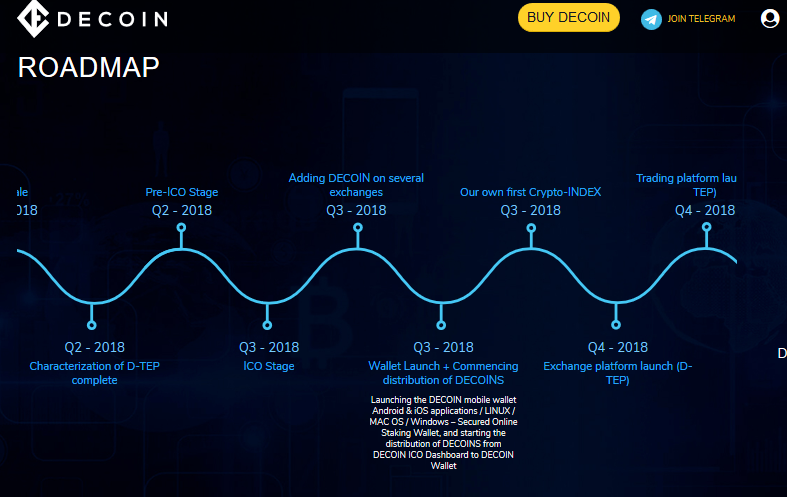 DECOIN aims to build a world-renowned, quick-action easy and simple multicurrency-exchange and trading platform, which shares the exchange's profits with all of its coinholders. More than that, DECOIN's top notch security level promises it's users a calm, relaxing and reliable experience to assure accomplished transactions.
There is no doubt that an exchange sharing its own profits with its contributors will lead the world to new boundaries! Rest assured, we will cross these boundaries as well.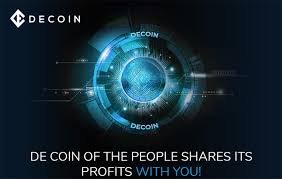 If you admire social trading, you can follow the trading activities of our top traders Our platform is completely regulated fully secured and transparent.
Advantages of Project
Accessibility
Currently DECOIN's team is developing highly scalable, secure and commercial grade blockchain architecture.
Trading Revenue and Profit Sharing Exchange
As a DECOIN holder you will get transaction fees and daily volumes accumulate on the exchange. Revenue and profits will be shared by DECOIN to its coin holder. What are the earnings? spreads, commissions, aggregation, risk positions and margin interest.
Full Support
Of course you will get full support from DECOIN. You can find detailed, clear, and precise information through Online Customer Service.



Investment With Unprecedented Returns
Through the DECOIN POS algorithm it will ensure the average return on interest to Coin viewers invested in DECOIN Online wallet by 6.2%. Nothing else is a form of appreciation for their loyalty to the adoption of coins.
Monetization and Liquefaction
This is the world's first exchange platform that allows direct access to our profits using your personal D-TEP credit card. This can save time and simplify the process.
You will be our partner in the profits. DECOIN stands for "The coin of the people" with the intention of sharing the liquidity pool and profits of the exchange with our contributors. Our mission is to have a state of the art Exchange Platform for cryptocurrency users, enabling them to fully exploit their coin potential by aligning with the decentralized nature of the blockchain itself.
Road Map
Token and ICO Details
Name: DTEP
Platform: Algo
Type: Coin
Price in ICO: 1 DTEP = 0.9 USD
BONUS Sale: 50%
Tokens for sale: 42,000,000
Accepting: ETH, BTC, fiat
Distributed in ICO: 60%
Soft cap: 4,000,000 USD
Hard cap: 30,000,000 USD
So I suggest friends to join DECOIN, because it's a very good project, a clear future, a great team, good idea. Of course I am sure with the success of this project so make friends no need to hesitate to join this project. Because by joining this project friends have been waiting for great success. So join it.Thank you for the time when there are more or less I apologize profusely.
Highly appreciated by many experts and ICO review sites:
https://icomarks.com/ico/decoin-1
https://icoholder.com/en/decoin-21170
https://www.icotokennews.com/icos/decoin/
More Information :
• Website: https://www.decoin.io/
• ANN : https://bitcointalk.org/index.php?topic=3311450
• Whitepaper: https://www.decoin.io/wp-content/uploads/Decoin-WhitePaper-v1.81-28.03-en.pdf
• Linked In: https://www.linkedin.com/company/decoin-xde/
• Twitter: https://twitter.com/@decoin_io
• Facebook: https://www.facebook.com/DECOIN.io/
• Telegram: https://t.me/xDECOIN
AUTHOR : momy08
Profile : https://bitcointalk.org/index.php?action=profile;u=2297541
Wallet Address: 0xB63399943882584e9FD2321a590a0a1c7C1E8EC6