Day 38 - 100 days of value challenge!
Why is @deegramofficial so important to me?
A number of reasons, so let's start with the main one: injustice.
I've always had a strong sense of justice, and thinking about how much money social media giants make off us without us getting anything back is unbelievable.
When I grew up, I looked up to Zuckerberg as a hero. To think about the fact that someone was able to connect the world in the way he did was awesome.
But years have passed, and I'm not that proud of him anymore. The choices that has been made regarding privacy, ad sales and marketing towards political campaigns are not acceptable in my opinion.
And when I discovered blockchain and especially the STEEM blockchain, it was an eye opener. Here is an opportunity for the people to finally get paid for the content they create. I was sold.
So we set out to build something, but we weren't so sure what it was back then. Initially we thought "ok lets allow people to share pictures!", but later we thought "well what about blog posts? Or music, video, books?"
We came up with a preliminary slogan "The true you, rewarded" which reflected our dream for Deegram. A place where people would share valuable content, content that was valuable both to themselves and the community. And most important, that it would be authentic.
Because to be honest, I want to know the true you. Not just the good days or the beautiful pictures, but your thoughts, reflections, music taste and your favorite book. We believe that's a good way to get to know a person, and when we're social, we should be showing who we are and not just some mask we put on the internet to appear a certain way.
That's also some of my motivation for this challenge, to show as many sides of me as I can, so that anyone can look up these posts and feel like they got to know me better.
So if Deegram enables you to be yourself, share your true and authentic self while also getting rewarded financially in the process (and then you choose yourself if you want to cash out the finances or donate it to a good cause) then I really believe we've given value to the world.
❤️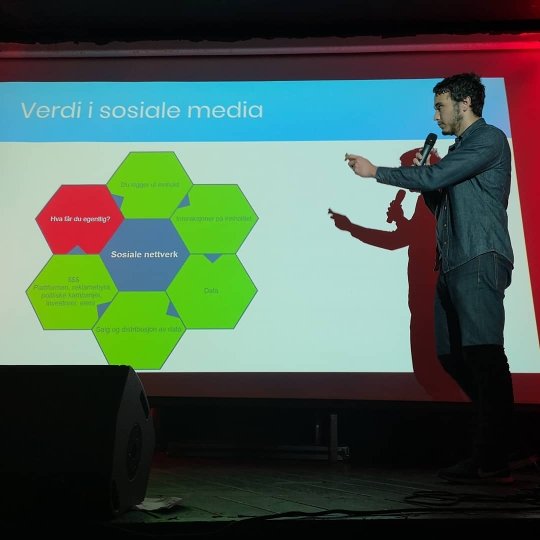 Posted using Deegram @deegramofficial https://www.deegram.com/