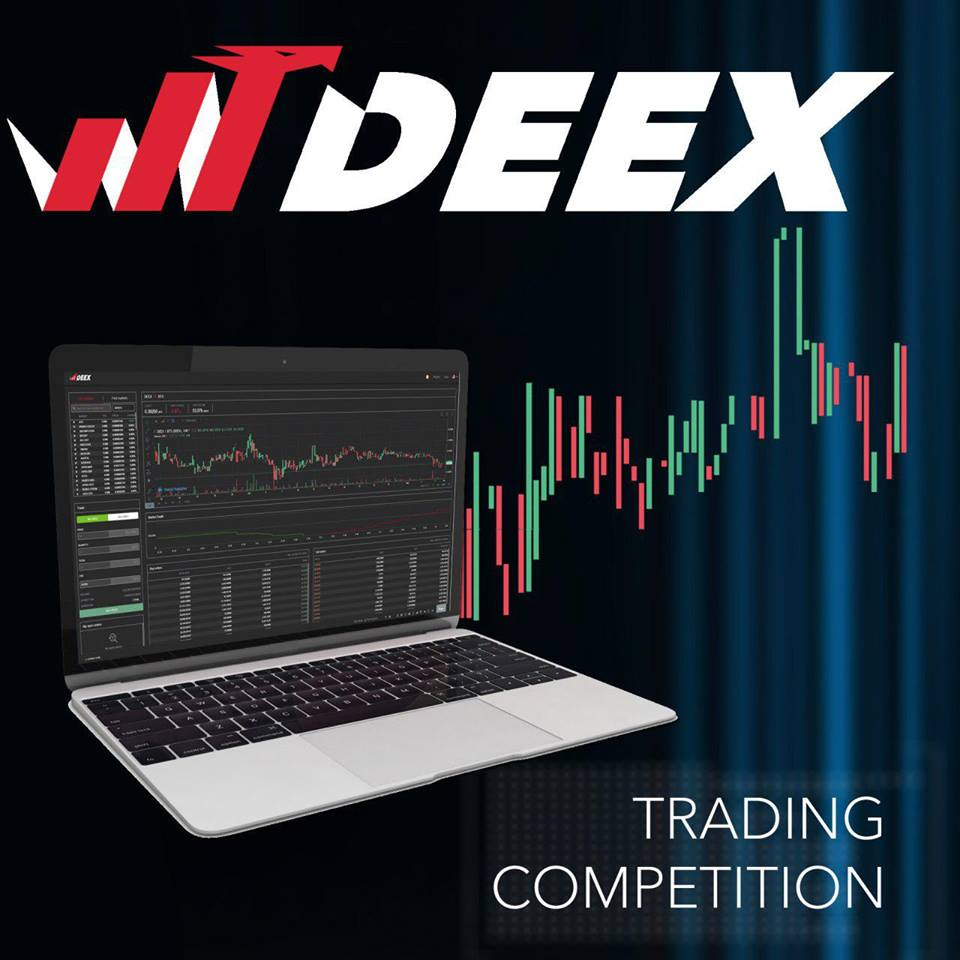 Deex Exchange-provides people with a reliable and convenient platform for quick trading, exchange, purchase or sale of cryptocurrencies using the most popular payment methods. Deex, Bitcoin and Ethereum tokens and many other altcoins will be available for exchange and trading.
Taking into account the fact that the cryptocurrency market is developing rapidly and in different directions, it is very difficult to predict the profitability of a particular project in advance, however, we consider the most profitable and profitable strategy for the organization and creation of our own cryptocurrency exchange, which will unite different segments of the cryptocurrency market, and will become a popular trading and exchange mechanism for all participants — from traders to Housewives. It is suitable for a variety of tasks, and she will be able to solve many problems, regardless of the specifics of the user.
Deex Exchange announces a competition for all traders. High trading turnover is one of the main factors of successful development of any trading platform. And to increase their strength to any trader of the exchange-any of you. The prize Fund of the contest will be 300 000 deex tokens.
The rules are very simple. In the period from November 21, 2018 to February 21, 2019 (3 months) you need to make transactions for the purchase/sale of deex in any trading pairs available on the exchange. We set a maximum turnover limit of 200,000 tokens. You will be able to exceed it-your main prize. You will not be able – you should not be upset. We have prepared 10 prizes, the reward will depend on your turnover.
Traders who have less than 3000 deex tokens on their account are allowed to participate in the contest. Operations on withdrawal of funds from the account for the participants of the action are not allowed during the entire period of its holding.
place (for turnover of more than 200 000 tokens) – 100 000 deex tokens.
place (for turnover from 180 000 to 200 000 tokens) - 70000 deex tokens.
place (for turnover from 150 000 to 180 000 tokens) - 45 000 deex tokens.
4-6 places (for turnover from 100 000 to 150 000 tokens) – 15 000 deex tokens.
7-10 places (for turnover from 50 000 to 100 000 tokens) - 10 000 deex tokens.
Registration is located at - http://docs.google.com/forms/d/1LUDmp6hx3u0pRwtgACCLDTEJO13AFxGmTsfcjxCj9AQ
www.deex.one
www.deex.exchange
Facebook https://www.facebook.com/groups/deex.exchange/ Vkontakte https://vk.com/deex.exchange
Twitter https://twitter.com/deex_exchange
YouTube https://www.youtube.com/channel/UC5oYUk9QC4kbM5ZBpodOUcQ
Steemit https://steemit.com/@deex
Golos https://golos.blog/@deexexchange
Medium https://medium.com/@deex_exchange
Reddit https://www.reddit.com/user/the_deex/
BitcoinTalk https://bitcointalk.org/index.php?topic=2375913.0 Github https://github.com/thedeex
Instagram https://www.instagram.com/the_deex/
Telegram ENG https://t.me/deexexchange
Telegram RUS https://t.me/deex_exchange
Telegram TR https://t.me/deex_turkiye
Telegram Bounty https:/Telegram channel https://t.me/deex_exchange_ru