The advent of cryptocurrencies, beginning with Bitcoin, has disrupted global finance from the way it used to be. Cryptocurrencies, leveraging cutting-edge technology based on blockchain, have created an alternative economy with the promises of better security, efficiency, openness, and freedom. The decentralized, immutable and transparent nature of blockchain make its digital currency highly attractive to users across the globe. Cryptocurrency markets represent one of the most innovative and active markets today, rising from near obscurity to global prominence in about a decade.
The prices of crypto assets are mostly driven by the forces of demand and supply. Since cryptocurrencies are not controlled by any central authority, but largely governed by the community, they are unregulated. However, this creates sharp price volatility which is often disadvantageous in bear market conditions.
These price fluctuations are actually opportunities to make some money. Traders and investors profit or lose mainly from the price difference that occurs in cryptocurrency with time.
What if what some view as a downside can actually be turned into profit opportunity trading the right instrument?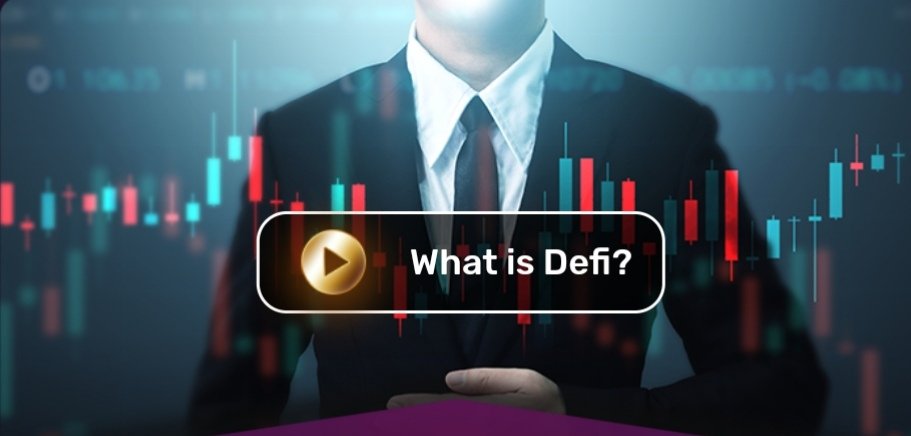 The persistent rise of decentralized finance, DeFi, has further pushed the crypto agenda to the front burner. With decentralized finance, anyone can easily access and trade various products tracking the prices of underlying traditional financial instruments without leaving the crypto environment. These could be fiat currencies, commodities (such as gold), bonds and options.
However due to the volatility concern of owning or trading cryptocurrency, contract for differences (CFDs) offer a new opportunity to trade the underlying crypto without actually owning it?
Getting Started with CFDs
Do you want to trade the financial markets, but don't know where to start? Then CFDs, or Contracts for Difference, might be a match for you! CFDs have low barriers to entry in terms of cost and the ability to trade anywhere online
A Contract for Difference is a financial contract between two parties allowing speculation on the value of a financial asset and exchanging the price difference. In simple terms, CFDs are traded based on the increase or decrease in the price of an asset without actually owning the underlying asset.
Introducing Defi.trade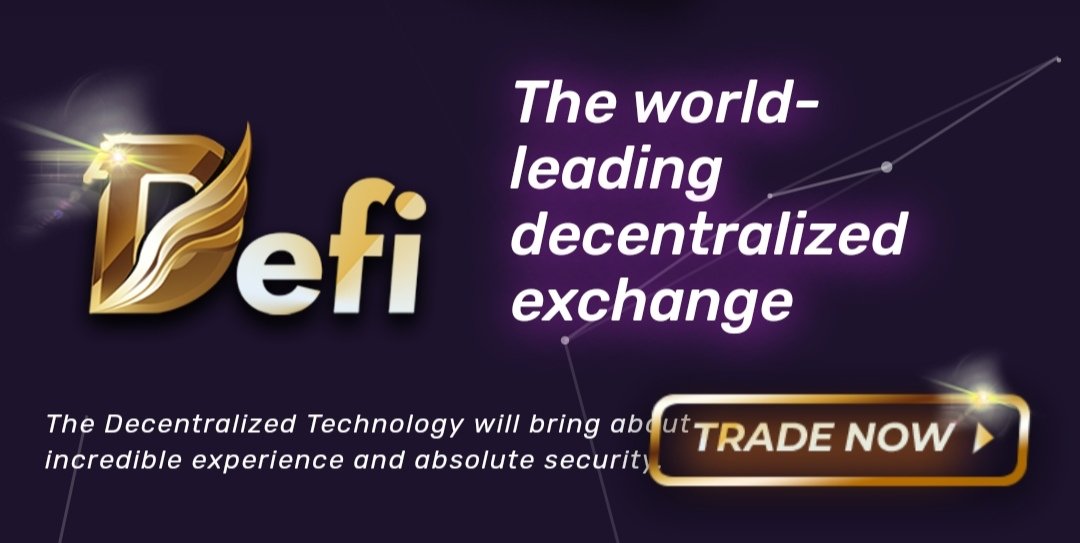 Defi.trade is a completely decentralized exchange for trading CFDs. Defi.trade leverages bleeding edge technologies, principally smart contract, blockchain, and artificial intelligence, to create a cryptographically secure and decentralized trading platform. As a decentralized trading platform, the exchange is built in such a way as to give users total control over their own digital assets at all times. That means the exchange is non-custodial. On Defi.trade, users do not have to worry about exit scam, exchange hack or fund safety because of its decentralized nature.
The team behind Defi platform have carefully developed the exchange to make trading experience frictionless for investors and retail traders around the world. Users can easily interface with the exchange from their personal digital wallet. From account creation to trading, DeFi trading platform provides a sleek and seamless trading experience while giving access to the vast opportunities in the cryptocurrency industry to everyone.
Top Advantages of Trading on DeFi.trade Platform
Secure and Anonymous Trading
Defi.trade is entirely a permissionless and secure exchange that is devoid of government interference. Users do not worry about their identity or fund safety as everything is decentralized. Trades are executed via smart contract functionality.
Fast, Seamless, low-cost transactions
In recent weeks, the adrenaline rush of decentralized finance (DeFi) has resulted in the creation of hundreds, if not thousands, of new DeFi products on Ethereum blockchain. This led to Ethereum network congestion and a sharp spike in gas fees due to DeFi gas wars. Unfortunately thousands of transactions were delayed and the network service was rendered unusable. Defi.trade platform will not suffer from such occurrence as it is built on Tron blockchain. This means that transactions will be settled in a near-instant time with very low transaction cost.
Liberty to adjust leverage based on risk appetite
Defi.trade enables traders to adjust leverage on CFDs according to their risk appetite. With a small capital, users can amplify their profit via long (buy) or short (sell) options. The more the leverage, however, the higher the risk.
Powerful User-friendly interface
The front-end of the exchange platform is highly user-friendly giving traders a seamless swift trading experience.
Unrestricted access to cryptocurrency market
Defi.trade is completely open to traders and investors from anywhere around the world to access and trade the crypto market without geographic or identity limitations, as long as the user has internet access and personal wallet loaded with funds.
Risk-Free Trading With Free Demo Trading Account on Defi.trade
Instead of allowing users to put their capital at risk, Defi.trade provides traders with a free demo account to test trade with. One perk of this feature is that the balance is unlimited which enables users to practice trading CFDs and TRC20 tokens endlessly and risk-free before migrating to live markets.
Round-the-clock customer support
Defi.trade has a professional team of customer service representatives which attend to the needs of customers 24/7.
How the Exchange Works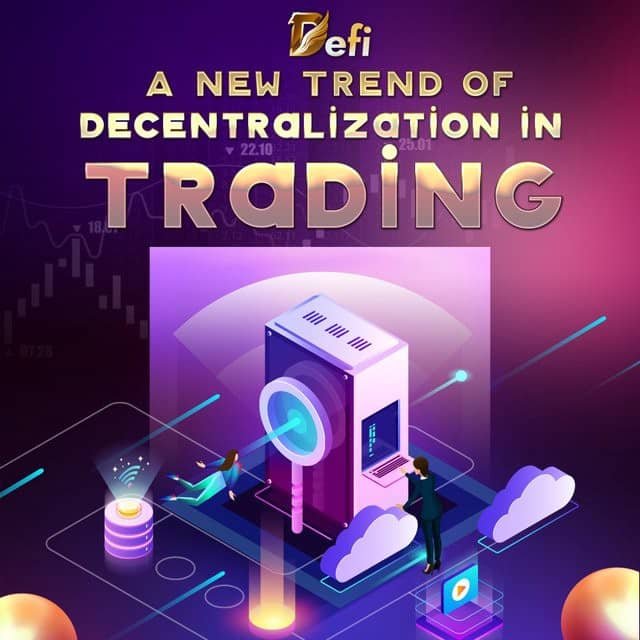 Trading on the Defi.trade is very simple and easy. Trading can be completed in just few steps. The main steps are highlighted as follows:
Step 1
Download a digital wallet that supports TRC20 tokens with dApp browser functionality such as Trust Wallet, Tron Link, and Math Wallet. This should contain user fund. Any of these wallets can interact with the DeFi trading platform.
Step 2
Register a trading account on the platform. To do this, a user will need to go through a referral link to open a new account.
Step 3
The next step is to deposit any TRC20 token or DEF token to the decentralized trading platform. User fund will reflect on the exchange automatically once confirmed on the blockchain.
Step 4
Transfer deposited digital assets from the main account to live account. Once done, user can begin to predict market directions and make some cool profits.
Conclusion
Defi.trade opens up more DeFi opportunities in Tron blockchain for traders and investors to explore and profit from. All features of the decentralized platform are made available to people all over the world without barriers using common tools as digital wallet interface.
With Defi.trade, every trader can fully take control their trading experience and results.
Useful Links
For more information on the platform, use the following links:
Website: https://defi.trade
Telegram: https://t.me/Defi.trade exchange
YouTube: https://www.youtube.com/channel/UCKQ1pUh2yzivLazjLAN03yg
Author: Mexite
Author's Bitcointalk Profile URL: https://bitcointalk.org/index.php?action=profile;u=1418203