The crypto space has been reverberating recently with tons of new projects coming up on the block. The buzz word now is DeFi, the acronym of decentralized finance. DeFi interestingly creates decentralized tools, financial primitives, and various innovations that seek to open wide access to financial opportunities on the blockchain, similar to traditional financial instruments. The most popular genres are automated market maker (AMM) or liquidity mining and yield farming. Token holders contribute or stake LP tokens to a pool to passively earn more tokens.
The Challenge
However while some crypto projects provide moderate but safe and sustainable yield rewards, others promise outrageously high yield rewards to investors which often are not sustainable in the long term. Many of these projects allow a backdoor in their smart contract which enable them to mint unlimited tokens. And when there is a glut of tokens in the market caused by uncontrolled supply with very little demand, the liquidity mining model becomes unsustainable. These has made many projects to fizzle out as they were unable to sustain the reward system while some disappeared in exit scam sagas.
The Solution
In a bid to address the issue of unsustainability in liquidity mining of DeFi tokens, Narwhalsap has built an AMM protocol on Binance Smart Chain (BSC) designed to make liquidity mining and staking more sustainable, efficient, and profitable.
What Exactly is Narwhalsap Protocol?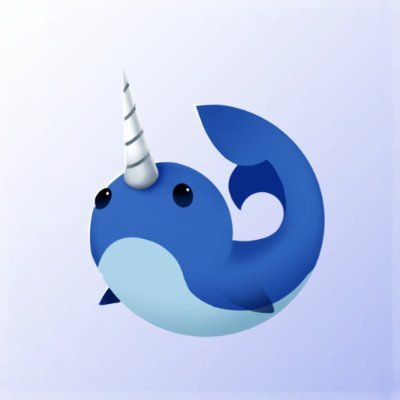 Narwhalsap is an AMM protocol specifically built to optimize liquidity mining in a decentralized, secure and sustainable manner. The platform leverages BSC network to provide endless financial opportunities for everyone, individuals, corporate investors or even other DeFi project.
Just like the origin of its name, Narwhalsap is the aquatic unicorn of the DeFi ocean. Narwhalsap is a powerful DeFi ecosystem that distinguishes itself from other projects in many ways, and strives to escalate the DeFi frontiers on BSC network until it is widely adopted and utilized by the masses.

Narwhalsap combines yield farming with NFT in a sustainable way that creates a huge demand and utility for the native token of the platform.
Key Advantages of Narwhalsap over other DeFI platforms?
Liquidity Mining Support for Other Project's Tokens
A key advantage of Narwhalsap over other similar AMM swap protocol is its support for staking of tokens of other projects. The first collaboration is the THUGS/NAR LP staking. Stakers of this LP are rewarded with GOLD. With this NLP token, stakers can earn more NAR token.
This distinct feature of Narwhalsap will help to boost the growth of other quality DeFi projects on BSC.
Binance Smart Chain Infrastructure
Narwhalsap leverages the Binance Smart Chain, a robust blockchain network built to offer smart contract support, cross-chain interoperability, and low network fees.
Sustainable Yield Farming
Narwhalsap protocol prioritizes sustainability of the DeFi ecosystem to rewarding crazy yields that cannot be sustained in the long term. Narwhalsap has its own native token, NAR token, which can be staked to earn more NAR token.
High liquidity
Apart from NAR LP pools, Narwhalsap will also capture more liquidity through its support for staking of their project's tokens. This feature serves as an additional layer of liquidity above that generated via normal LP staking.
NAR Token
The Narwhalsap Protocol, NAR, is the native token of the platform. It is created to not only power transactions in the platform but also extend the life span of the project for a very long time. NAR token is largely issued via liquidity mining. NAR functions as both governance and equity token of the Narwhalsap DeFi ecosystem. Essentially, NAR HODLers can partake and vote on community proposals using NAR token as governance, and as payment token for dividends and liquidity rewards.
NAR Token Burn
One of the key approaches of Narwhalsap protocol to ensuring sustainability of the ecosystem is through NAR token burn. Every NAR transfer made incurs a 5% token burn hard-coded into the smart contract; 2.5% of which is burned and the other 2.5% sent to the dividend pool. This tends to reduce the total supply of NAR token and create more demand for it.
More Economic Treasures Unleashed on Narwhalsap
Another unique feature of Narwhalsap is the release of additional two protocol tokens, $GEMs and $GOLD. These two tokens are specifically created as rewards for NAR staking.
GEM is issued as rewards for farming NAR, and they appear or disappear when NAR is staked or unstaked respectively. This makes GEM token a strategic token in the Narwhalsap ecosystem.
The second treasure token is GOLD. It can be farmed by staking GEM tokens. GOLD token plays a very vital role in Narwhalsap protocol as it is used to access and unlock NFT gatchapon feature, and also upgrade features and buffer rate when staking NAR.
Narwhalsap NFT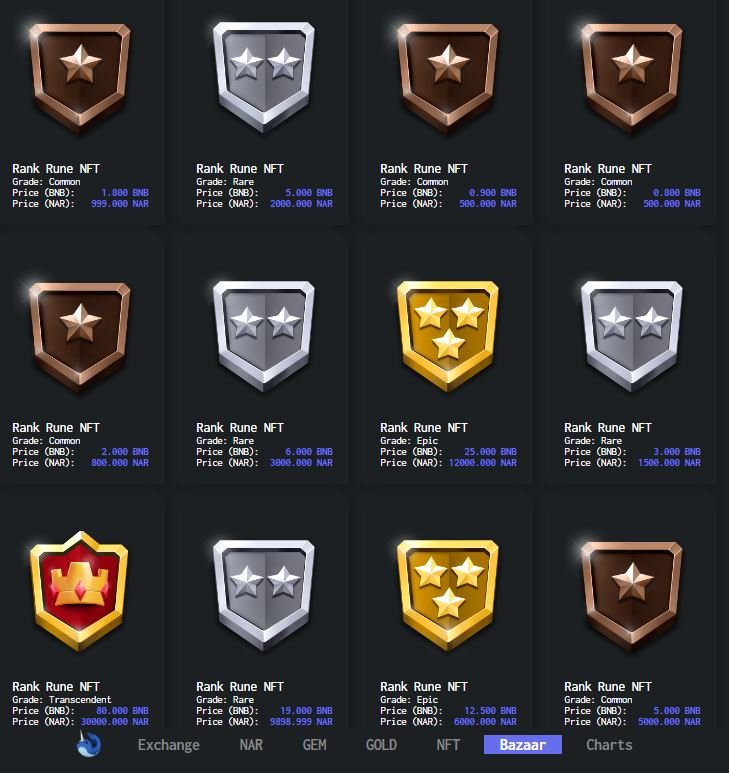 Non-fungible tokens (NFTs) have become a trendy aspect of blockchain application, consolidating with the DeFi rise. Narwhalsap NFTs will be implemented in phases with the first phase achieved via the GACHA-machine feature or bought in Bazaar marketplace for Narwhalswap NFTs.
Narwhalsap NFTs are rare crypto collectibles that merge collectability with utility. This means that apart from trading these digital assets, Narwhalsap NFTs serve distinct functions in the protocol.
In order to own an NFT, users can attempt buying via the GACHA-machine using GOLD token. NAR rune type released in the first implementation phase is the Potion Rune and it comes with 5 different grades viz: Common, Rare, Epic, Legendary, and Transcendent. Each Potion rune grade has different effects and can be used to increase buffrate by various percentage levels.
Conclusion
Narwhalsap's DeFi approach is unique and transcends the hype of outrageous farming yields. Its mission to bolster DeFi longevity and unlock more token utility and incentives positions the project in a vantage position as a DeFi leader on BSC.
Narwhalsap Protocol is definitely charting a new direction of sustainability and economic incentives for DeFi innovators and investors.
Official Links
WEBSITE
TELEGRAM
TWITTER
MEDIUM
GITHUB
Author's Details
BTT Username: Mexite
Proof of Authentication: https://bitcointalk.org/index.php?topic=5279517.msg55437409#msg55437409