Hello All,
@SocialBot was created to bring social solutions through steem blockchain. Many of we may not invest in social or charity projects as it can't generate enough ROI for investors even we want to contribute to social changes. But here @SocialBot when you are going to receive more than you are expecting from many bidbots or voting services. Check more information about the voting service from @SocialBot and delegators payouts from @SocialBot.Pay. SocialBot is not a BidBot
I want to offer an alternative investment opportunity for steemians when you are gaining profit more than money too. The service is run by @SteemitBD Community on discord. You can join for more information there.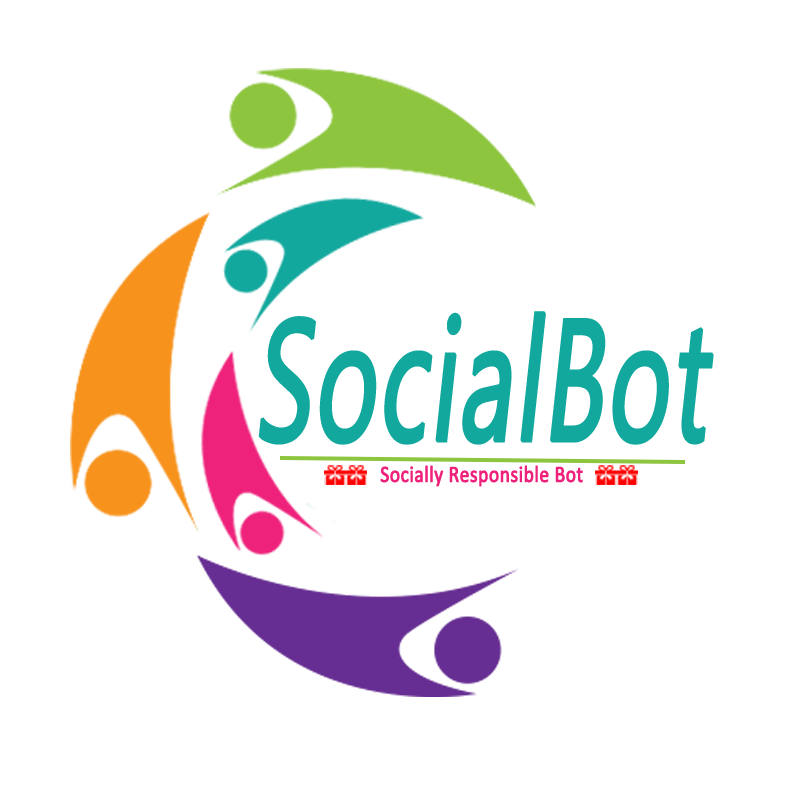 1000SP, 2000SP, 3000SP, 5000SP, 10000 SP.
What the socialbot is doing?
/ @SocialBot delegates 100% of its earned SP to @SchoolForSDG4.
/ Delegators of @SocialBot receives 100% of sales shares every 24 hours.
/ Delegators are donors, delegators gets 20% of the share of @SocialBot
/ 20% shares of Delegators will be donated to charities on behalf of delegators from each powerdown by @SocialBot
/ 10% fixed profit for vote buyers from @SocialBot.
/ Develop micro financial system to empower youths on steemit
/ Promote steem and support steemians through @SteemitBD
/ Delegate all steem power to @SchoolForSDG4 and keep some regular incoming funds for powerdown. The powerdown will be enabled when expected amount of regular fund we can generates every day.
Benefits for delegators
Here I shared screenshot as an example of 5,300 SP delegation payment. Thanks to all for the support.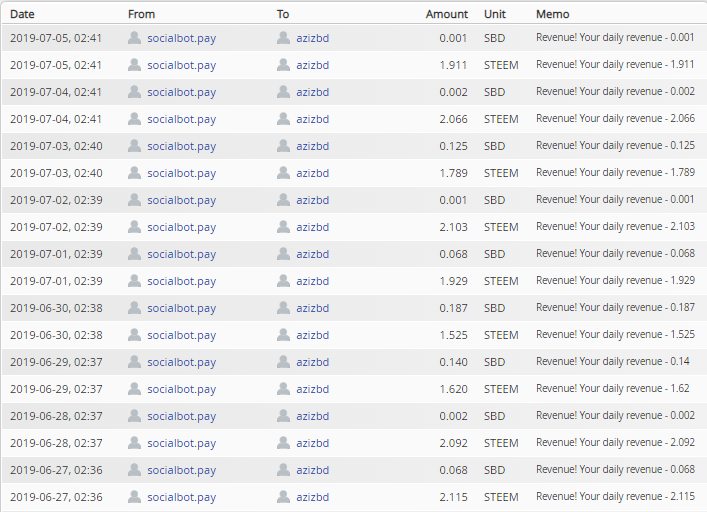 | Delegation amount | Expected Payment every day |
| --- | --- |
| 1000 Steem Power | ‭0.3986‬‬ Steem ‬ |
It is just an example with minimum returns one can expect per thousand for delegating @SocialBot. My plan is to fully fund @SchoolForSDG4 in coming years through the social business project while I am able to rewards the investors.
In addition to delegators payment, do not forget to consider your impact to make the world sustainable. Delegators may also receive unconditional supports from @SchoolForSDG4 and @WomenEmpowerment for their contribution.
Here is the list of charities and projects @SocialBot will be donating from your shares. The donation will go from @Socialbot.fund.
@SchoolForSDG4
@WomenEmpowerment
@ADollarADay
@FamilyProtection
@DreamsOfTheOcean
@Aid.Venezuela
@thegreens
@papilloncharity
I will add some more projects to support through @SocialBot. In addition to this, we will write a report to let know how your donation is changing lives in different countries.
As a user of @SocialBot, You also part of the impact. Both service user and delegators can be part of the sustainable projects. @SocialBot would like to connect both delegators and vote buyers with real projects inside and outside of steemit.
Are you willing to be part of the impact?
Thanks all who are delegating to @SocialBot. For more information, Please Dm me on discord " Azizbd2850" or "SteemitBD1864"
I am happy to share the update of @socialbot . Stay tuned for the more updates.
N.B: By upvoting this post you are supporting me @Azizbd personally, not my charity @SchoolForSDG4
Please contact me @Azizbd for any information https://steem.chat/direct/azizbd .
---
Adsactly is a Autonomous Decentralized Society Acting Cooperatively to Leverage You.
|| Discord ||