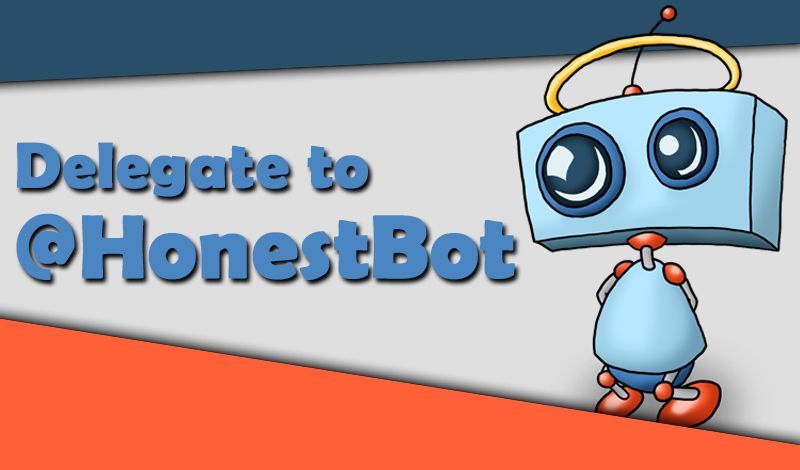 HonestBot needs your help.
For the uninitiated, HonestBot is the only bid-bot on that market that guarantees a positive return-on-investment. It accomplishes this by tracking the real-time value of Steem and SBD. The bot sets a round fill limit that prevents the total amount of bids from exceeding the total value (accounting for curation fees) of HonestBot's vote. This ensures that at the time of voting , no one will receive less than the value of their bid. Any bids that exceed this limit will be automatically returned.
But HonestBot is weak. It's upvote is only worth about $5.65 USD. This means that, accounting for curation, it can't even accept one full SBD of total bids.
The round limit is so low that we've ended up returning over 6 SBD worth of bids in the first 24 hours of operation. That's almost as much as the bot's total profit in that same time frame.
It hurts having to send back so many bids, but until the bot has more power, that's the only way it can guarantee profitability.
This is where you come in.

Like most other bots on the market, HonestBot offers an incentivized delegation program. Every delegator will receive a daily payout from HonestBot's profits that's directly proportional to the percentage of their delegation. For example, if your delegation represents 10% of the bot's total Steem Power, you will receive 10% of that day's profits.
Please consider helping this project by delegating and enjoy your share of the profits!
---

If you want to report abuse or if you have any questions or problems...

If you like HonestBot,

please vote for @yabapmatt as witness.