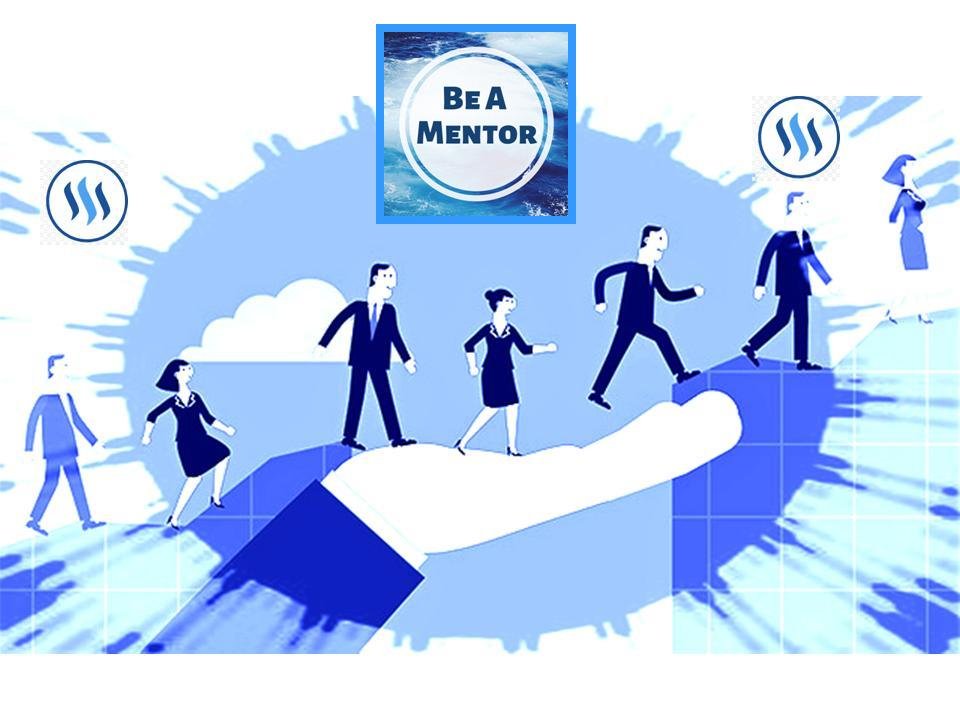 The @beamentor program wishes to apply for the Growth-Tier delegation from Steemit Inc.
Project Information
Company name: Steem Mentor Teams @beamentor
Place of Incorporation: Hong Kong
Token name (if applicable): N/A
Token Type (ERC20, Steem-Engine, etc.): N/A
Market
There are now more than 400+ communities on the Steem blockchain.
How will newbies find their ways on Steem? If they get lost, they will get discouraged and eventually lose interest on this Steem journey. We don't want this to happen.
Since the beginning of January, 2019, I started building up mentors to guide newbies on a "one to one" basis with some personal touch so as to get them engaged quickly.
---
Core Team Details
Rosa Suen (@rosatravels) has been a counsellor and a teacher in her community for many years to enrich the lives of adults and children in the local schools and churches. She has the personal skill of mentoring many young people to succeed in their profession. She is also an active instructor at Udemy for Kindle and Music. She is also a great entrepreneur in helping online teachers grow in their businesses at Udemy and Skillshare. She is a successful Kindle author at Amazon.
Linked in Profile: https://www.linkedin.com/in/pianorosa/
Minimum Viable Product
This is a service to the Steem community so our viable product would be the kind of mentoring services we did since January, 2019.
Business Strategy
Fiat Revenue Strategy: Partnering with a diverse dApps communties of the Steem ecosystem, we are getting service rewards from the different communities to our mentors for their work hard. These rewards are all liquid that can be exchanged for fiat.
Fiat Revenue Projections in $/user every month: About $2 to $5 at the moment as we are just at the beginning of the program.
How will this increase the amount of STEEM being powered up? ALL steem earned will be used to Power up and for account creation for new users. Also we need to do promotional services within the blockchain.
What financial incentives are you willing to provide to Steemit, Inc.? I am open to your suggestion as we want to help you grow also as we build up more users onto Steem.
How will you become financially sustainable once the delegation is removed? I have been running this project for half a year already and it is already financially sustainable in the sense that the service is purely voluntarily. I have been doing everything freely with my time and service. The mentoring teams are getting bigger and I need to do a lot more administrative work. I wish to build up some 'managers' to help run each team so that more people can help out in the various communities. This is where I need to get SP to reward our mentors for their services. It requires dedication and time, most of all passion for Steem. I believe I have set a good example for them in this past year even as the price of Steem going down. We are here for long term.
I also want to get new accounts for new users. If I can have the extra SP to delegate at least 15 SP to newcomers on Steem, this will be very helpful. Right now new users pay new accounts themselves or they just wait for weeks to get approved which delays the whole process and becomes non-motivating. And our mentors help give out the 15 SP at the moment.
KPI Progress Measurement
KPI1 description: Increase number of qualified mentors from different Steem communities
KPI1 target: 10% increase month on month for the next 6 month.
KPI2 description: Increase steem sign ups and different communities sign ups
KPI2 target: 10% month on month
KPI3 description: Build up Qualified Steem Mentor Team for the various communities each month
KPI3 target: 1 New Steem Mentor Team Increase each Month
Token Offering
I am currenly working directly with Steemians on the blockchain using Steem and proof of brain to reward our mentors with Steem native tokens.
When I work with the nitrous sites, then the nitrous sites give out their community tokens to our mentors, so there is no need for me to create a new token for this mentoring program.
Delegation Request
How much of a delegation are you requesting? Limit your requests to one of the three tiers:
Mid-Tier
We have started the service since January to test the mentorship program. It has proven to be a valuable program as we all worked as volunteers at the moment.
We have already gained community support by recruiting qualified mentors to grow their platform. I would say that we have delivered value to the community and are ready to grow this business to reward the hard services of our mentors.
Specify the desired time frame for the delegation in 6 month increments: 1 year preferably.
Which one of the following answers best describes how the delegation will be used to add direct value to Steem:
A. It will be used to create new accounts
B. It will be used to give new accounts 15 SP to give them the resources needed to use Steem and purchase goods and/or services through our platform
C. It will be used to incentivize the creation of content that promotes Steem on external platforms
We agree that our business will continue to leverage the Steem blockchain as long as we are receiving a delegation and 1 year following the removal of the delegation. During this time we also agree to promote the Steem blockchain as a valuable technological protocol that delivers unique value. We are willing to sign a legally binding contract with Steemit, Inc. to this effect.