I'm So Happy and Grateful.. These Simple Words on a Blank Page Seems to Multiply Effortlessly, Filling Page After Page of Gratitude. A Simple Practice of Physically Writing These Words, Flowing Through Pens Ink Makes it More Grounded and Real.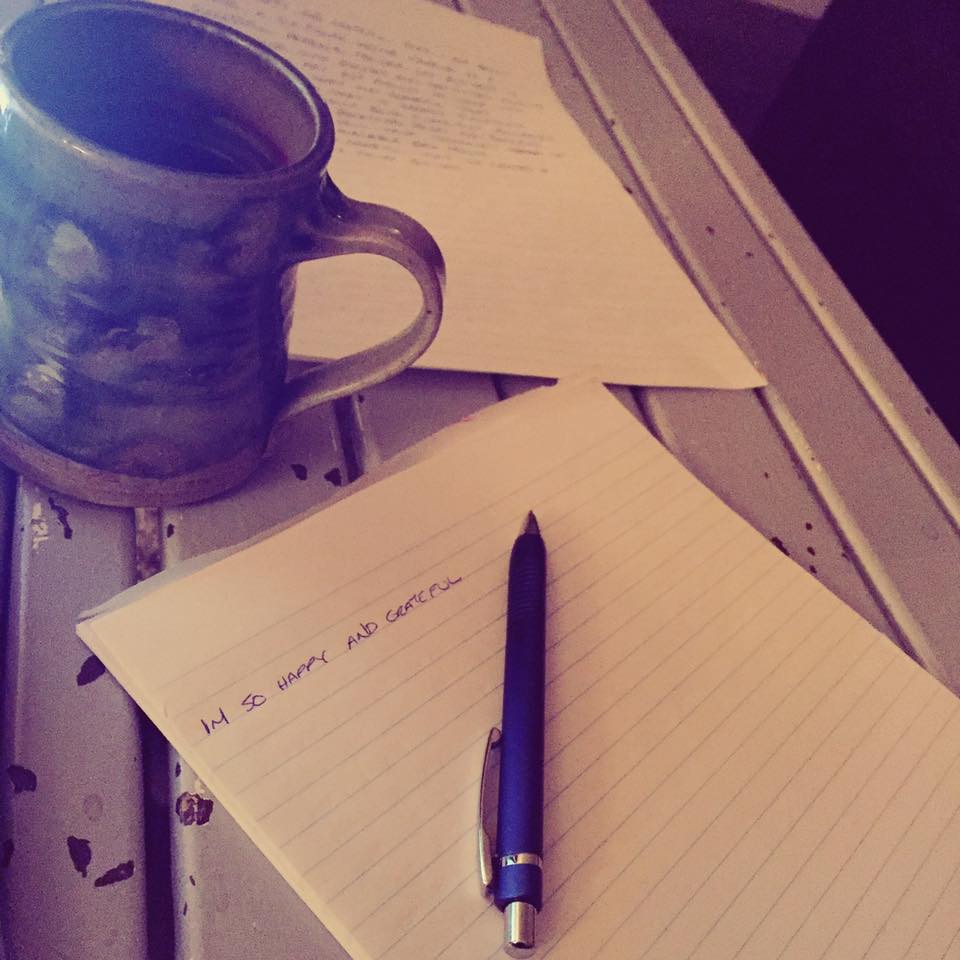 I Really Don't Pray Nor Am I Religious, But Prepaving My Life's Appreciation and Expectations Through Thought and Practice is Important to Me.
This Originally Began as a Way to Climb My Way Back to Life, Out of My Pit of Depression; a Continuous Downwards Spiral That Often Left Me Unable to Function.
Positive Internal Dialogue - as Many Times a Day as I Can But Guaranteed During Morning Routine and Walking the Dog
Self Verbal Appreciation - Often Things That are Taken For Granted
Visual Appreciations - Using a Vision Board I Created to Further Connect to My Happiness and Goals
Journalling - Maybe I'm Analogue But Pen to Paper Feels Like the Words Written Have More Meaning
Exercise - Lifting Weights, Running, Walking My Dog in a Forest Relieves Stress and Releases Hormones That are Uplifting
Meditation - Simply Sitting in a Comfortable and Quiet Space Focusing on Your Breathing for 15min a Day
Reading - Knowledge is Power! Self Help Books Gear Your Focus and Offer More Tools for Your Success.
My Favorite is "The Art of Happiness"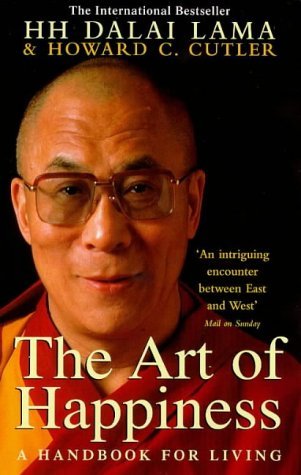 These Are All Tools I Use to Combat Depression.
I Have Been Focused Every Day for the Past 2 Years to Remain Positive and Not Let the Grips of Depression Hold Me Under its Waters Anymore. I've Used Dr. Prescribed Medication for Depression... Maybe Others Found Success But For Me it's Shit! Rather I Continue With My Daily Practices of Positive Self Talk and Journalling, I Read Amazing Books Like "The Art of Happiness", I Workout 4-5x a Week, I Immediately Redirect Negative Thoughts with Positive Thoughts, I Meditate ( Most Often Focusing on Breathing, Sitting Comfortably and Emotionally Connecting Myself With Each Passing Positive Thought)
Depression is and Can Be So Depilitating, I Truely Beleive Theres Something Inside My Brain That I Was Born With and Now I'm Slowly Reprogramming My Brain or Brain Washing Myself So to Speak. And I Also Believe That I am and Will Continue to Be Successful. I Am Embracing Happiness Everyday and I Hope if You've Been Struggling That You Find Some of These Tools Effective in Your Battle.
Much Love and Positive Vibes <3 If You Found This Helpful or Simply Enjoyed it Please Upvote and Follow Me!
Thank you for Reading!