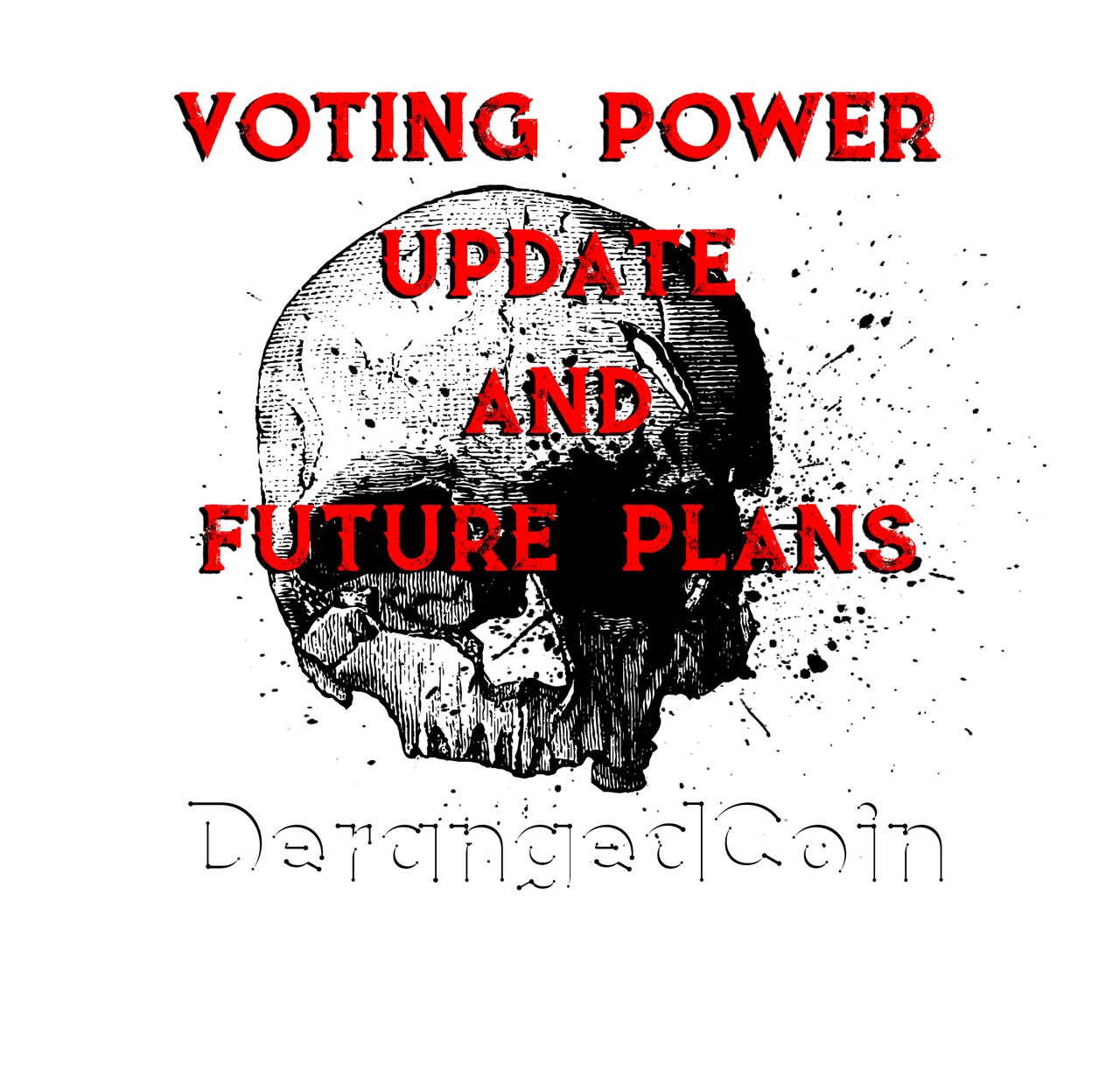 Quick Update

I am leaving for Steemfest in about 14 hours and with that, I decided that I will be giving some bonus voting power to the vote that the @deranged.coin account gives. For a limited time, the voting power has been increased to 25%.
I have noticed that the VP usually sits at around 99%. During the first few weeks of this distribution phase, I feel that the account's VP will not be utilized as much while people are spreading DERANGED around to each other.
The Future

The initial 500 DERANGED that I put on the market has sold out and the community has begun gifting and spreading the token around to others. One of the things with these types of tokens is that you can continue to accumulate them and there really is no use for them after the initial batch of tokens needed to gift them to others.
I am planning on having a way to redeem your DERANGED for a larger upvote from a different account. Right now, I am trying to determine what the best number of DERANGED would be to exchange for a vote. I feel it is too early to begin offering this service as we are still in the distribution phase and many people still do not even have the 5 DERANGED needed to gift 1 token to people.
Isn't this the same as a bid bot?
No it is not. With a bid bot you are purchasing a vote and the Steem/SBD you use to purchase the vote goes into the wallet of the bid bot owner, essentially making them money.
What makes this different is that the DERANGED "should" be redeeming would be is gifted DERANGED that you have received from others for your engagement within the community. The DERANGED would then be transferred back into the @deranged.coin account where it can be recycled back into the distribution pool, furthering the life of this project.
There are only 100k DERANGED that will ever be in existence, so having a way for the community to redeem the tokens back into the account that distributes them and then reward people for redeeming them gives the token utility past your initial investment.
TL;DR

@deranged.coin account vote is temporarily increased to 25%

A redemption for DERANGED is in the works to give more utility to the token
Stay awesome and happy sharing!!
Deranged Coin is powered by @c0ff33a witness. You easily vote for our witness here or go to https://steemitwallet.com/~witnesses and vote there. Your support is much appreciated and makes community projects such as this possible.