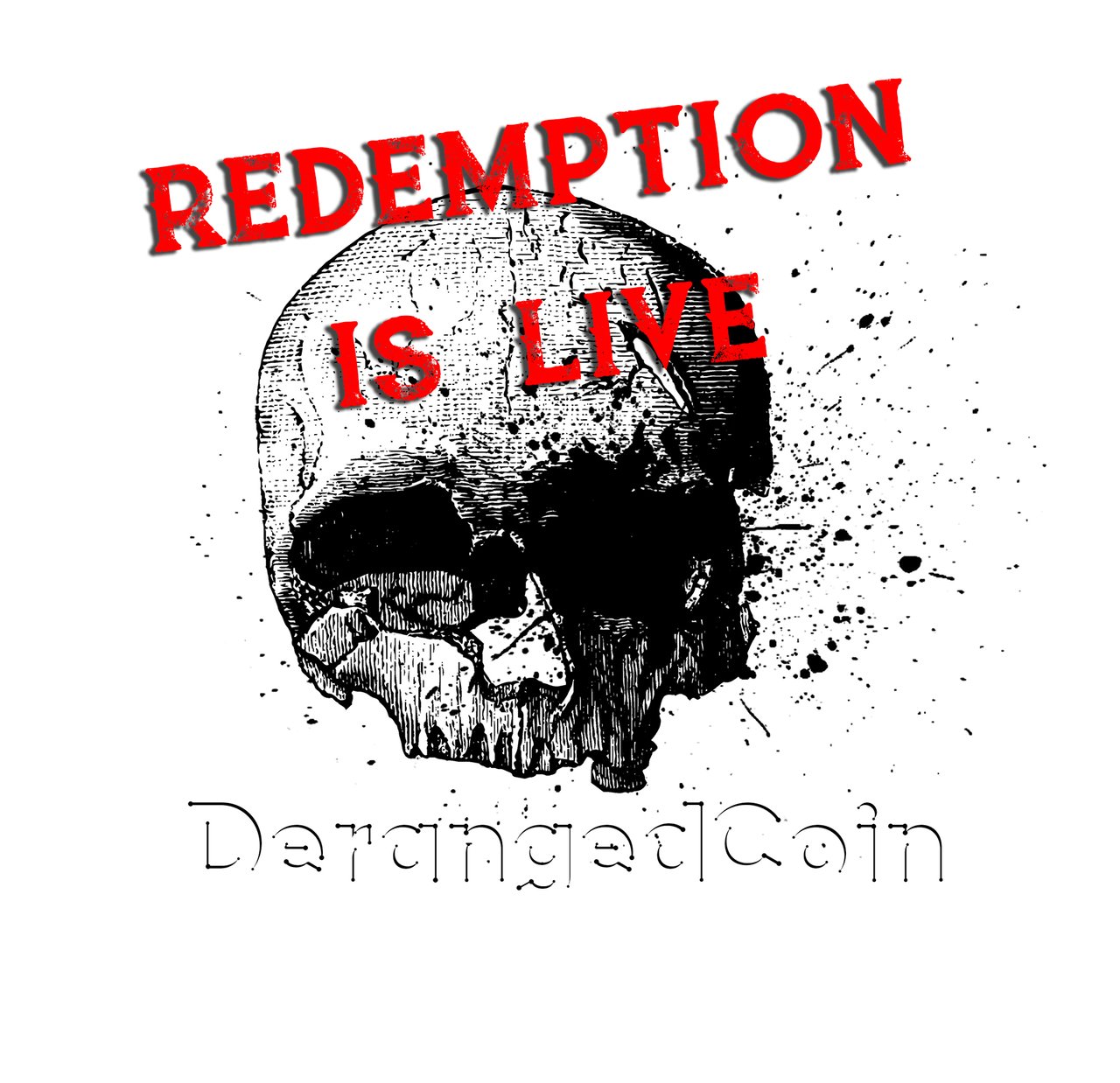 You can now redeem your Deranged Coins!

The accumulation phase of DERANGED has been in effect for over a month now and in that time, thousands of DERANGED have been spread around the blockchain. Now, you may be wondering what to do with it...
Well, you can now redeem it for votes on your posts. Those votes will be worth 1000 SP and a decent amount of tribe tokens that have been staked to the @deranged.coin account.
So how does it work?

You will need to log into your Steem Engine wallet and then send up to 20 DERANGED to the @deranged.coin account for a full 100% upvote. The minimum amount of DERANGED that can be sent is 0.2 DERANGED for a 1% vote. You will need to include your post URL in the memo section of the send transaction.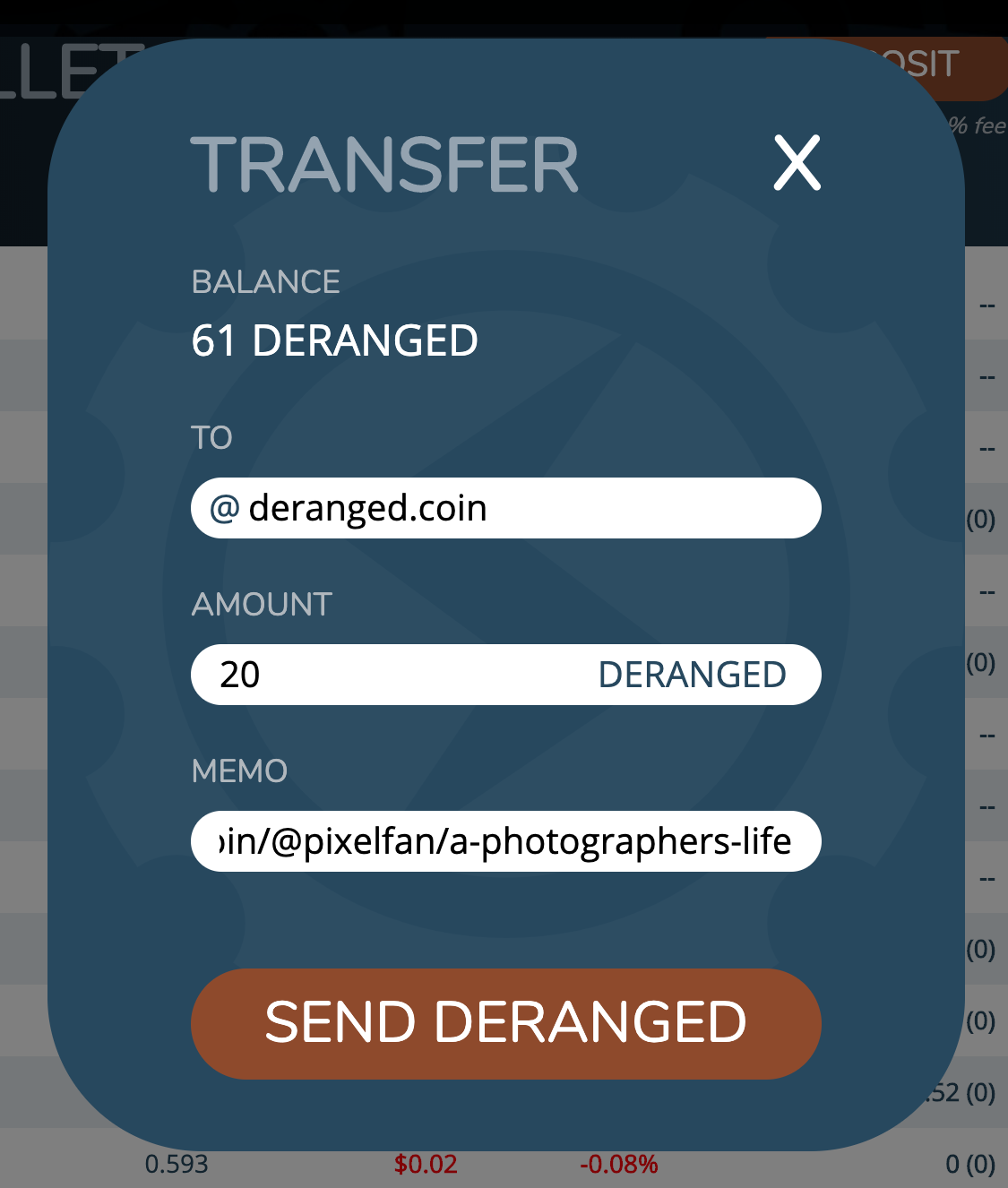 After a few minutes, your post will be upvoted and you will get a comment on your post from the @deranged.coin account that looks similar to this one:

IMPORTANT NOTE
Posts over 3 days ARE NOT able to be voted with this.
Isn't this the same as a bid bot?

No it is not. With a bid bot you are purchasing a vote and the Steem/SBD you use to purchase the vote goes into the wallet of the bid bot owner, essentially making them money.
What makes this different is that the DERANGED "should" be redeeming would be is gifted DERANGED that you have received from others for your engagement within the community. The DERANGED would then be transferred back into the @deranged.coin account where it can be recycled back into the distribution pool, furthering the life of this project.
There are only 100k DERANGED that will ever be in existence, so having a way for the community to redeem the tokens back into the account that distributes them and then reward people for redeeming them gives the token utility past your initial investment.
Thank you all

Thank you all for using DERANGED and for using it to engage with the community. I am hoping that this will add more fun and value to the token for all of you.
The main tribe tokens that @deranged.coin has staked is CCC and PHOTO, so those are the tagged posts you will get the most out of when redeeming your DERANGED.
Have fun everyone and stay deranged!