What is BCShop.io?
BCShop.io is a platform and an online marketplace that are powered by smart contracts, allowing vendors to put their products and services up for sale. The product data as well as the exchange between buyer and seller occurs through Ethereum smart contracts.
BCShop.io allows the sale of any products of services a vendor may want to sell. The big difference is that BCShop.io can support items that traditional P2P marketplaces have no way to accommodate, such as cryptocurrencies and tokens. Although BCShop.io has these features it does not take away from selling products such as game items, legal services, etc.
I am very interested in this graphic design contest, because what I will do in this design is a good company to develop now and onwards, and I hope with the BCShop this can provide benefits for buyers and sellers, with the advantages that owned by BCShop.
And my hope, hopefully the results of the design that I do can be used by BCShop company and the results of this graphic design can provide the benefits as needed by BCShop.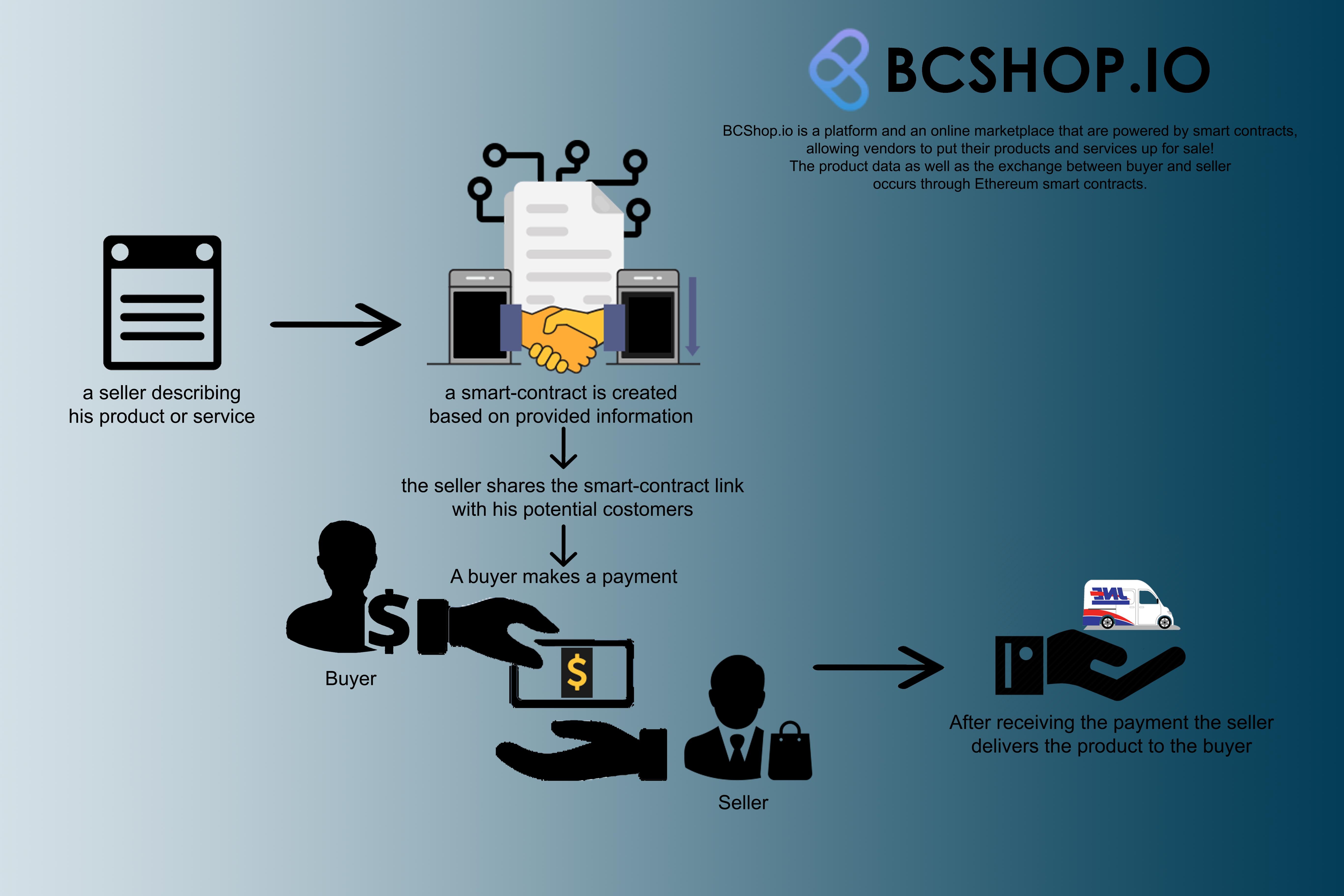 Visit BCShop More Information
Sponsored @mediaworks
Thank to @mediabot @bcshop-io
bcgraphic2018