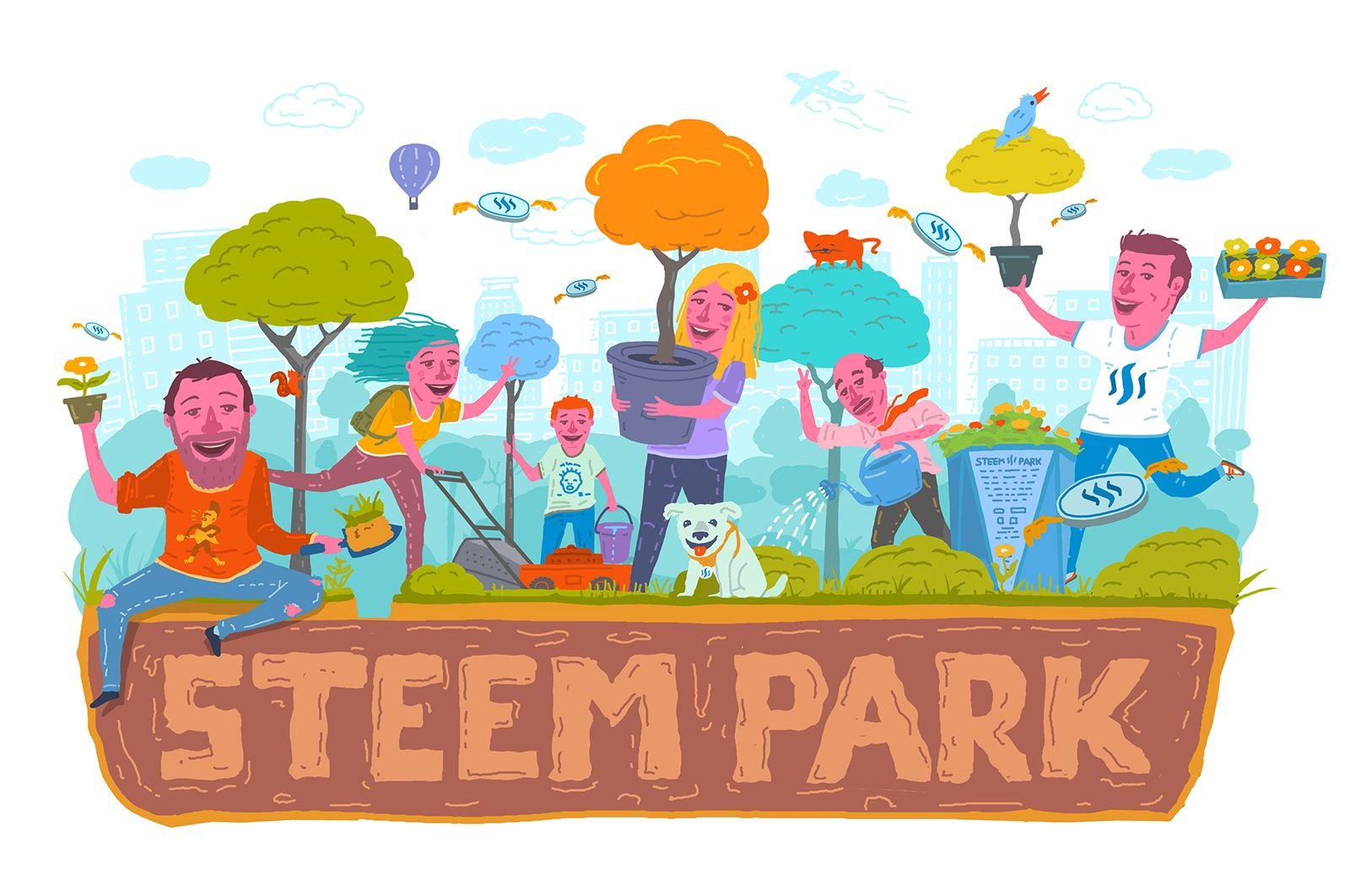 The Park That Blockchain Built
---
STEEM Park is the first public design project funded entirely through cryptocurrency. The physical components of the project were financed 100% through Steemit.com, a social media website that rewards content with digital tokens (called STEEM). The installation was composed of benches, planters and park signage, each designed to celebrate Herbert von King Park, a historic neighborhood fixture of Bedford-Stuyvesant, Brooklyn. The STEEM Park mission was to prove the value of blockchain technology as a valuable economic resource for both creators and the communities that they are designing for.
The project was created and executed by designers Kirk Finkel (@voronoi) and Michael Lee (@hansikhouse), co-founders of the @sndbox incubator. The design team used Steemit to publish over 30 articles on the history and story of the neighborhood, local community leaders, design process and process of final installation. This strategy raised an equivalent of $10,000 USD over the course of two months. Cryptocurrency blog rewards and donations funded the design, prototyping, fabrication and collateral production of the project. Other than the funds generated through the blockchain and cryptocurrency market, there were no clients, no investors and no institutional funding utilized for this project.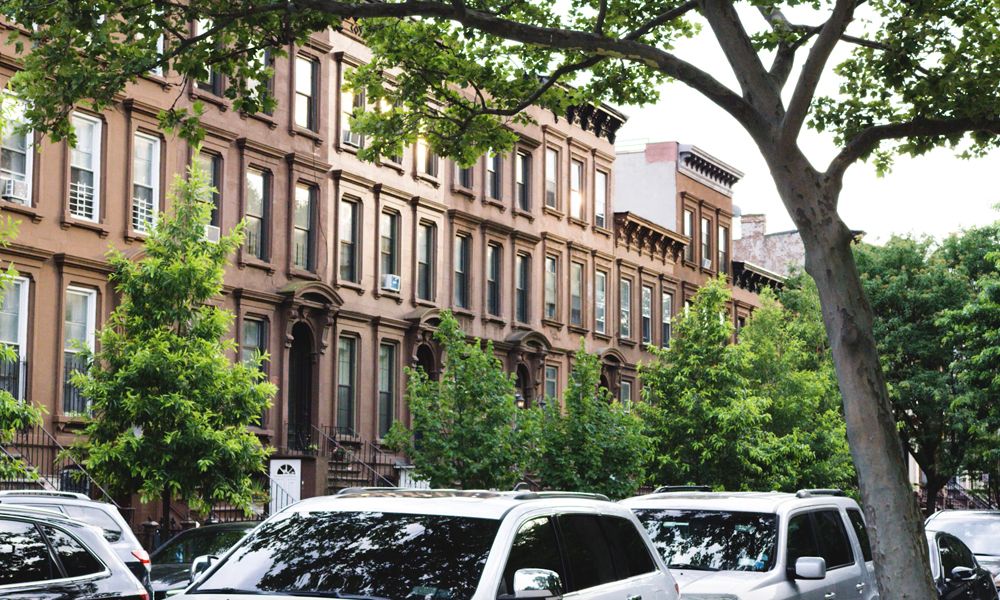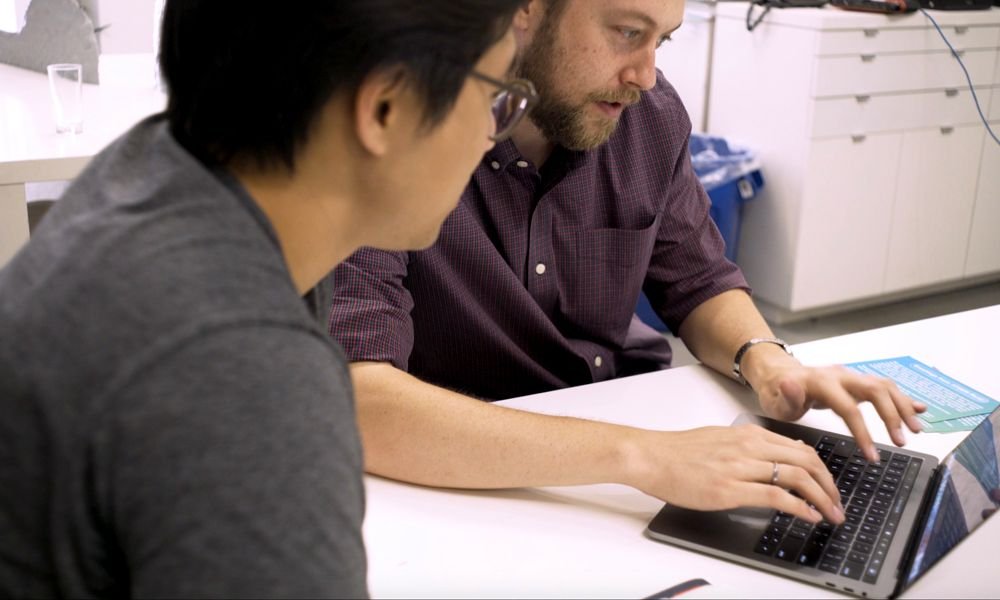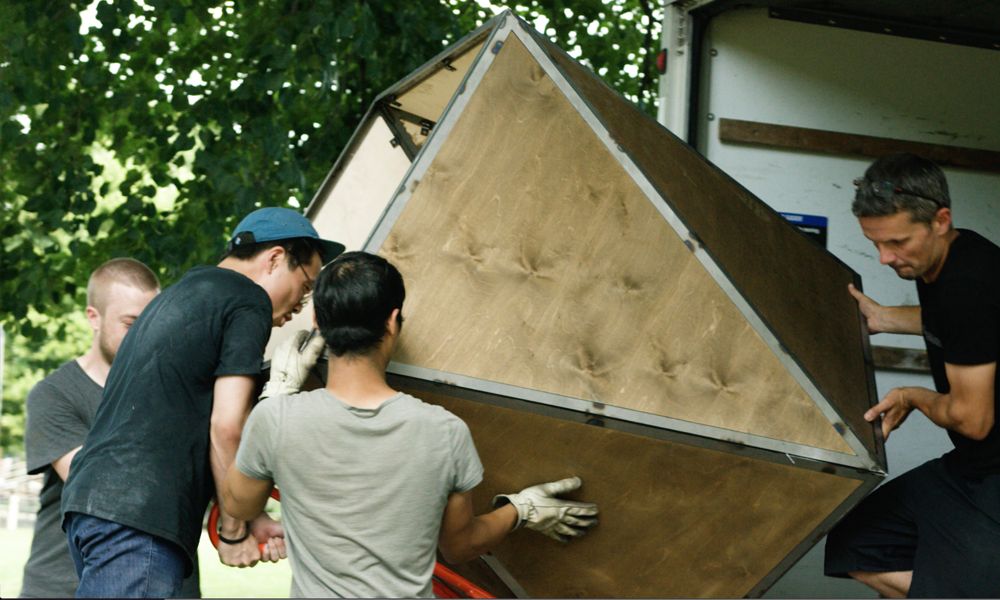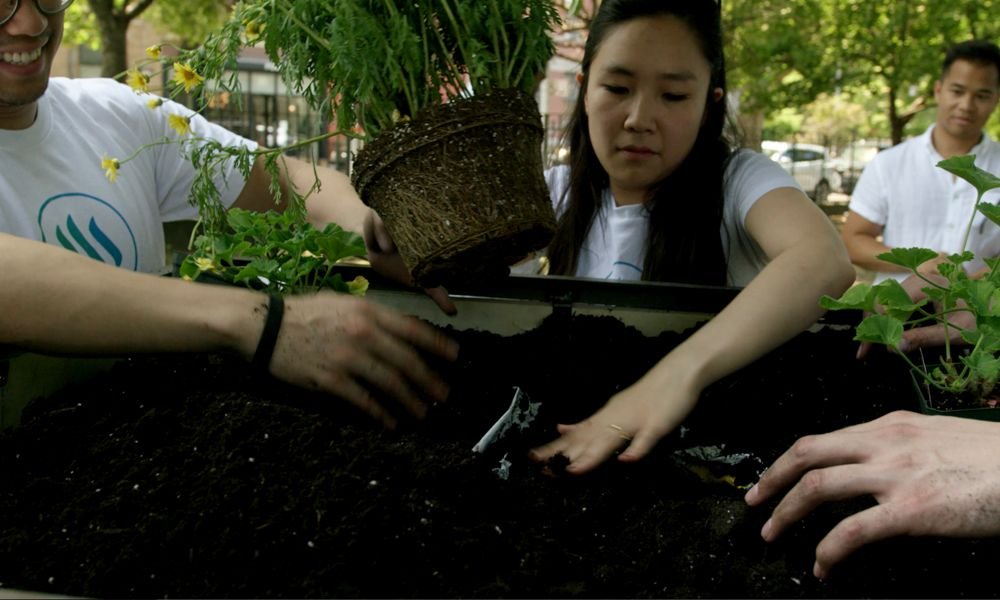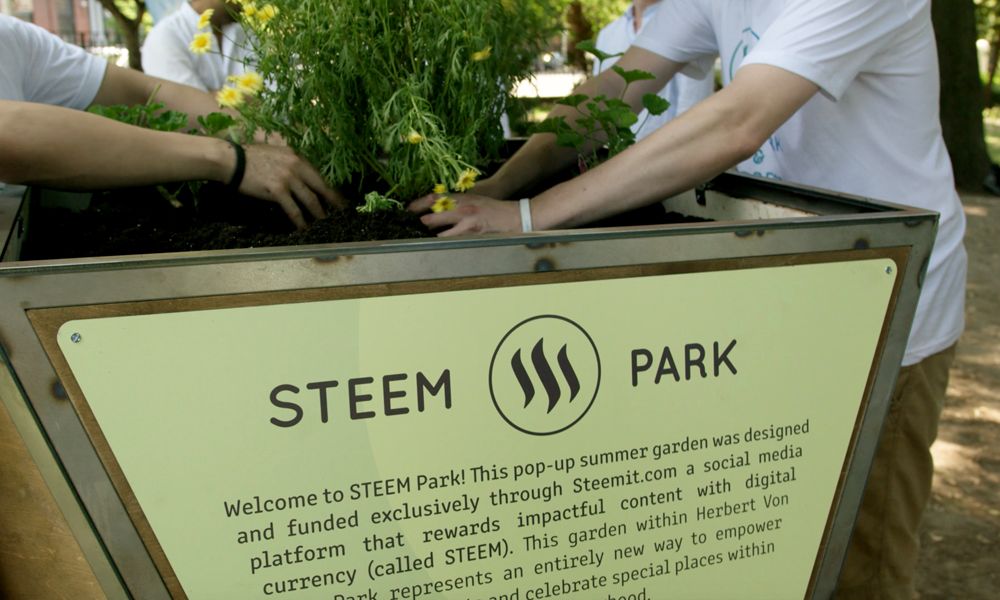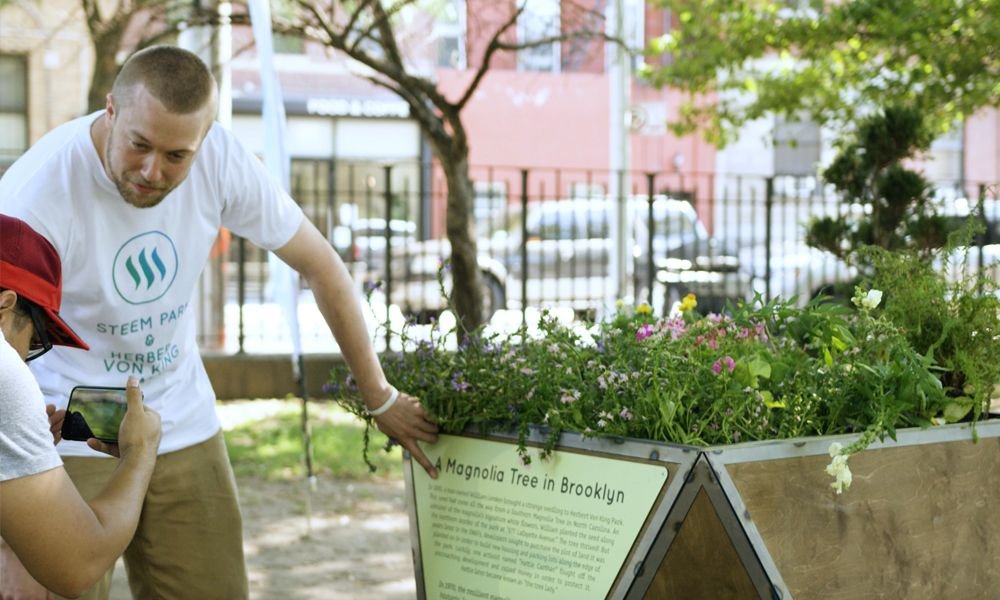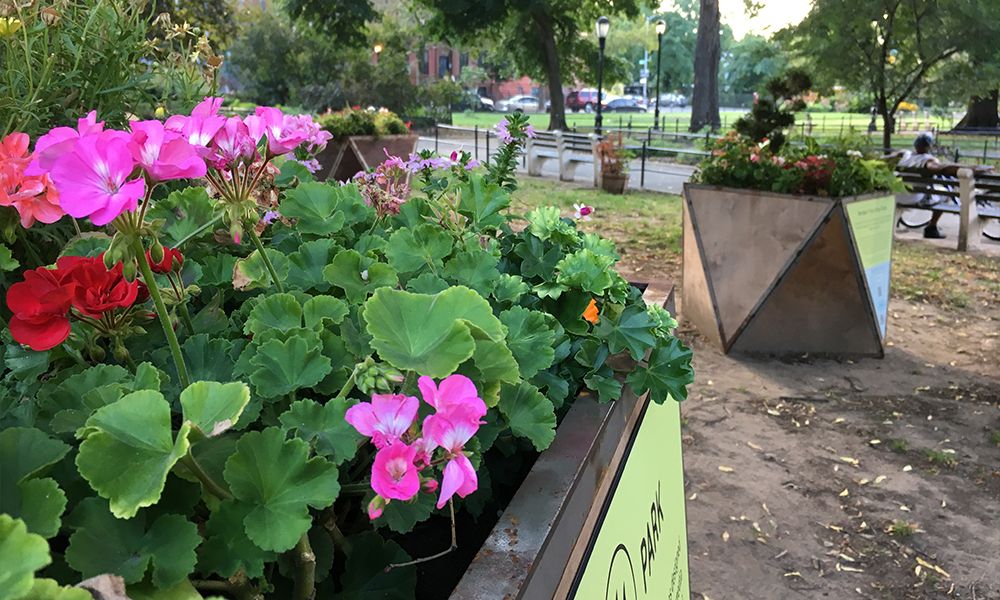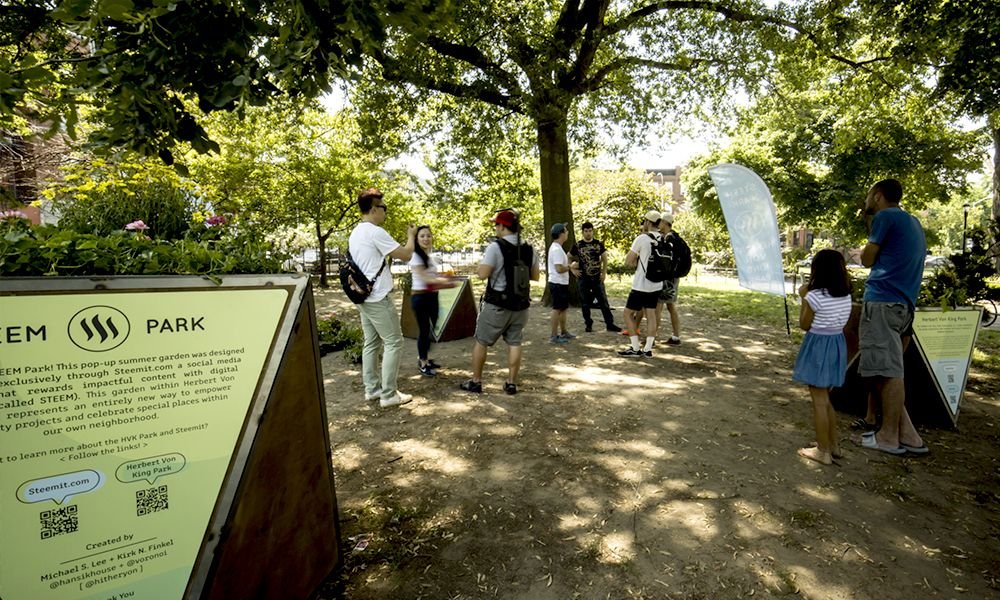 Community Growth on the Blockchain
---
Furniture and planters in STEEM Park all have sponsors (those who donated cryptocurrency directly). The STEEM Park project was a success due to an outpouring of support from "Steemians" all across the globe (listed below). Their upvotes and direct donations translated directly to funding for furniture, events, park maintenance, beautification and restoration for a neighborhood in need.
Since the installation in summer '17, the Herbert von King Park Conservancy continues to utilize blockchain technology to crowdfund and pursue outreach for their park's development.
The Film: Digital Currency, Real Design
---
In collaboration with The Timelapse Group, the Steem Park design team produced a short documentary titled: Digital Currency, Real Design. The film showcases a more human approach to the cryptocurrency space that could cut through the noise and hype. The blockchain landscape is not about simply making money. Rather, it's about positively impacting real communities that would not otherwise have access to traditional funding outlets and other resources needed to showcase their unique story.
The documentary film was sponsored by Steemit Inc. through a Crowdsourced Marketing Initiative designed to empower community oriented projects and ideas surrounding the Steem blockchain. The physical construction of planters, furniture and installation of the STEEM Park project was funded entirely through cryptocurrency earned on Steemit.
Project Details
---
Learn more about the Steem blockchain by exploring the https://steem.io/ website and Bluepaper.
Project Name: Steem Park
Name of People/Company: Sndbox
Duration: May 1 - July 17, 2017. [Currently being renovated for 2018]
Location: Herbert von King Park. Brooklyn, New York [USA]
Budget: 2,629 Steem + 5,976 SBD. [Approximately $10,000 USD]
Partners: Sndbox, Herbert von King Park Conservancy, Steemit Inc., A05 Studio, Base 15 Studio, WOMP.
---



@creativecrypto custom illustrations by @zsolt.vidak