Cryptogee Photomash Logo Challenge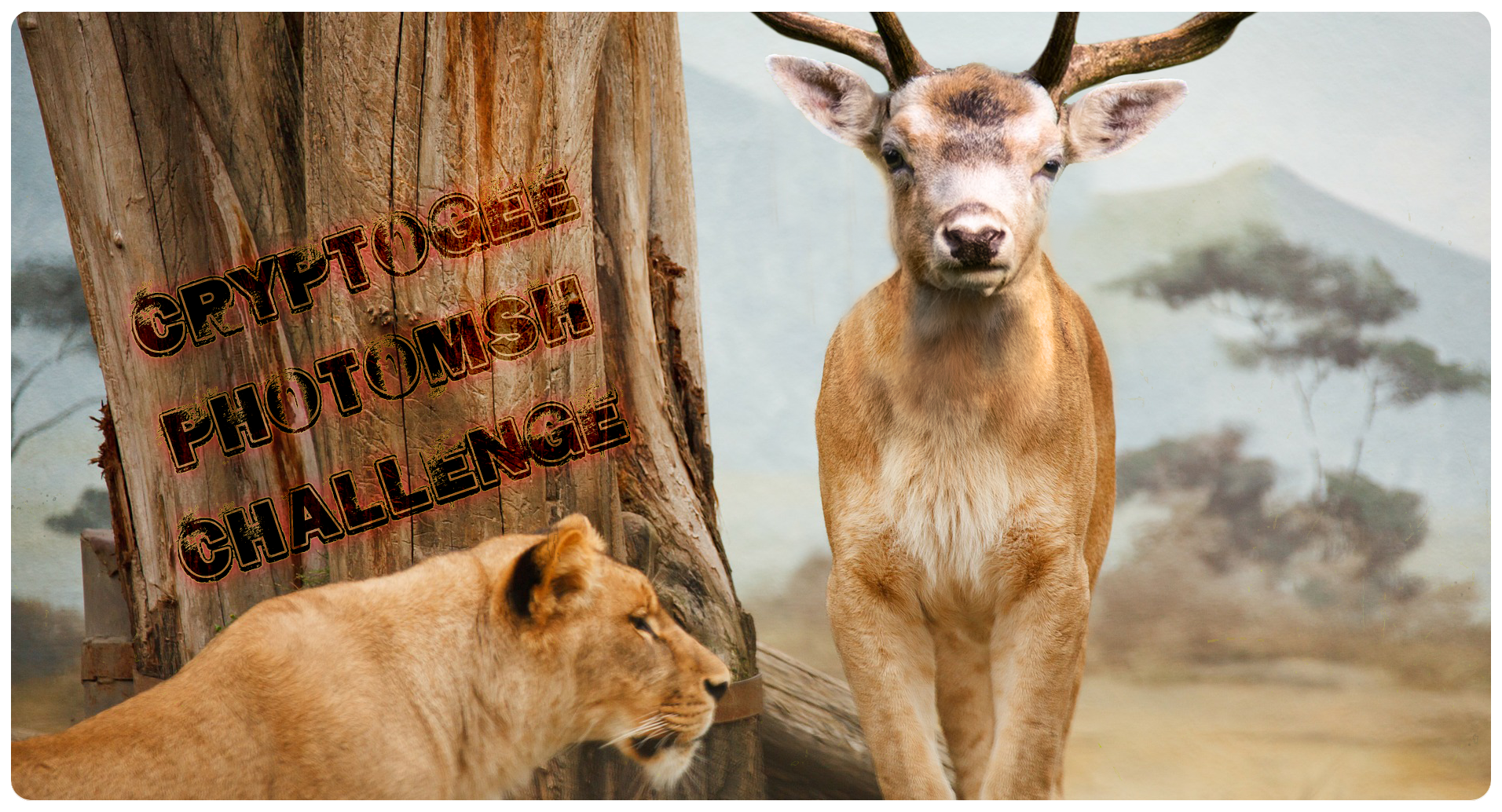 The dear steemit member Cryptogee had a challenge for us - to design a logo for his Photomash Challenges, so I decided to combine two opposing animal - a predator and his prey, in the most realistic way I could achieve.
I was inspired by the biblical proverb "The wolf will live with the lamb, and the leopard will lie down with the young goat; The calf, the young lion, and the fattened calf together" (Isaiah 11) - not exactly the same animals, but the inspiration is from there.
here's a photo of the layers list: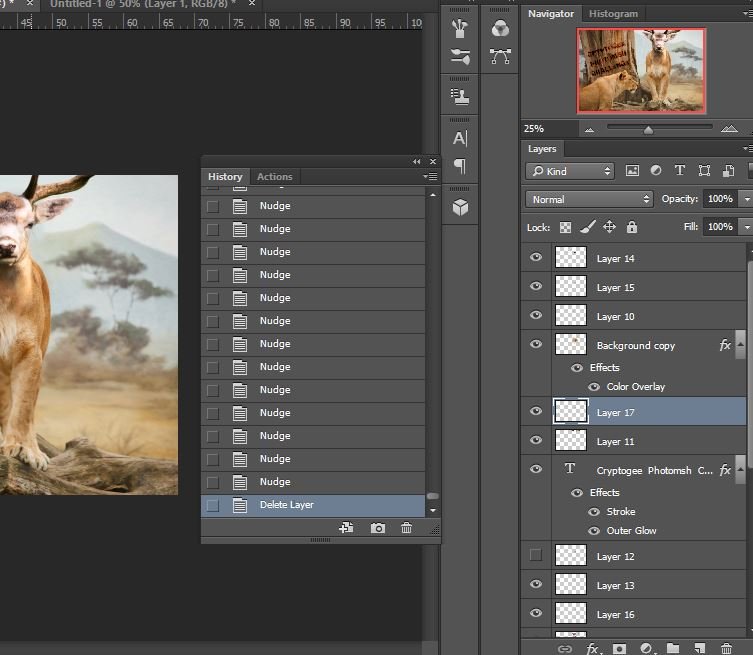 I hope you enjoyed my art, and would love to hear your comments!
Photos taken from Pixabay:
https://pixabay.com/en/africa-animal-big-carnivore-cat-21787/
https://pixabay.com/en/grass-mammal-deer-hayfield-nature-3040841/