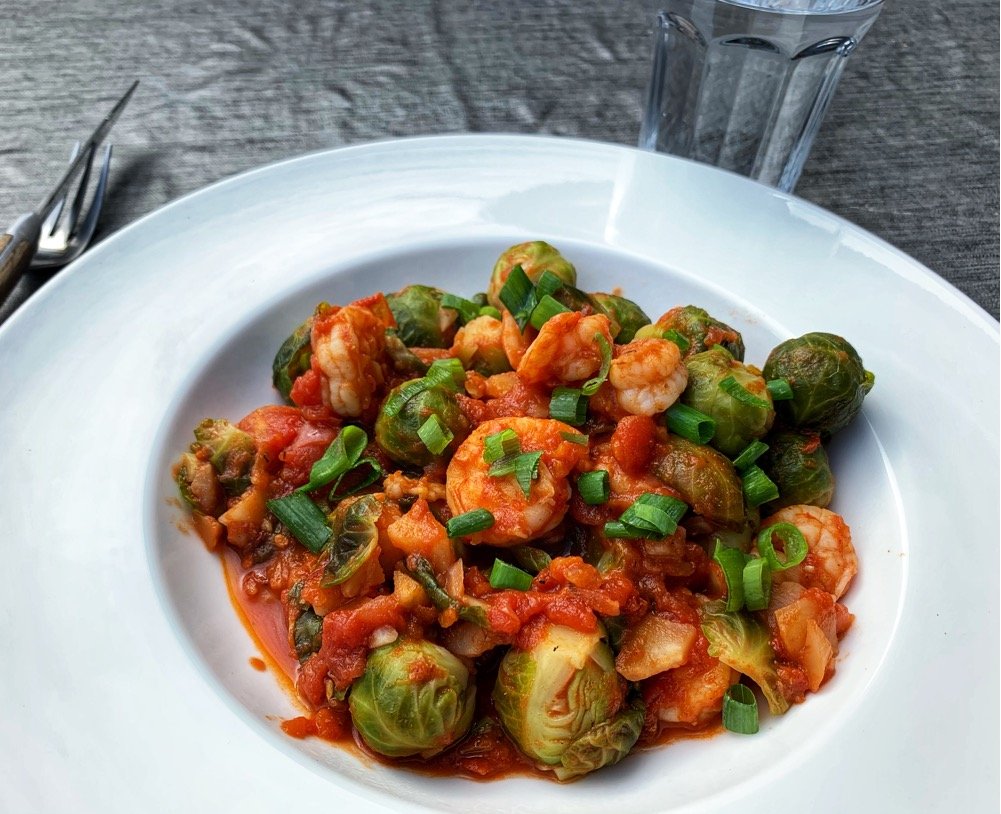 Heute vorm Großeinkauf, der Kühlschrank ziemlich leer... wollte ich jetzt aber nicht auf die Tiefkühlpizza zurückgreifen. 😅
Zum Glück hab ich noch ein Paket Riesenggarnelen (Proteine Pur 😀) im Eisfach gefunden. Passend oder auch nicht, es sollte sich noch herausstellen, hab ich dann den restlichen Rosenkohl blanchiert :-)
Zusammen mit gestückelten Tomaten, und etwas Cayenne Pfeffer muss ich sagen, dass es doch ganz lecker schmeckt. 👌 insgesamt Kamm ich so bei 200g Rosenkohl, 400g gehackten Tomaten 🍅 und den Garnelen 175g mit nem Schuss Öl auf knappe 300kcal.
Ideales Abendessen :-) um nicht mit zu schweren Bauch ins Bett zu gehen 😀
🥬🥬🥬🍤🍤🍤
Before big shopping, the fridge was unfortunately pretty empty ... but I did not want to bake to the frozen pizza right now. 😅
Luckily I found a package of giant shrimps (proteins Pur 😀) in the freezer compartment. Fitting or not, it should turn out, then I blanched the remaining Brussels sprouts :-)
Together with mashed tomatoes, and some cayenne pepper, I have to say that it tastes really delicious. 👌 I combed whole with 200g brussels sprouts, 400g chopped tomatoes den and the prawns 175g with a shot of oil to 300kcal.
Ideal dinner :-) so as not to go to bed with too heavy food in your stomach 😀
Posted using Partiko iOS