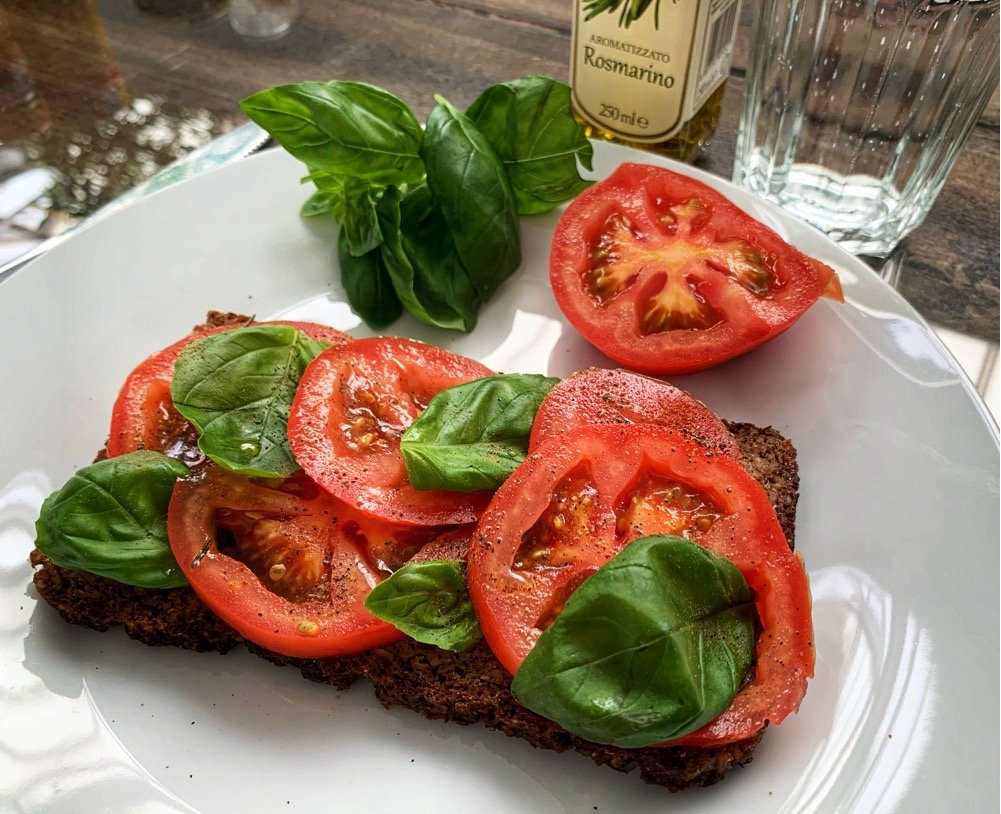 Hello my dear friends of healthy food. Today I want to give you a little intermediate :-) after 3 weeks daily healthy food and a lot of cardio sports 🚵‍♂️🏄🏻‍♂️🏃🏻... Signs off the first successes 😀.
From 88kg down to exactly 84kg this morning. It can carry on like this. I hope to crack the 80 by the end of the year 👏🏻.
For todays breakfast i got 2x tomato, basil bread with a dash of rosemary oil. I think it Harmonizes everything very well together and has just under 350kcal.
🍅🍅🍅🌿🌿🌿🌿
Hallo meine lieben Freunde des gesunden Essens. Ich wollt euch heute mal ein kleinen Zwischenstand durchgeben :-) nach 3 Wochen täglich gesundem Essen und viel cardio Sport 🚵‍♂️🏄🏻‍♂️🏃🏻‍♂️... Zeichen sich die ersten Erfolge ab 😀.
Von anfangs 88kg runter auf exakt 84kg heute Morgen. So kann es weiter gehen. Ich hoffe doch noch bis Ende des jahres die 80 zu knacken 👏🏻.
Dafür gibts heute 2x Tomate, basilikum Brot mit einem Schuss Rosmarin Öl, zum Frühstück. Harmoniert alles sehr gut zusammen und hat nur knappe 350kcal.
🌿🌿🌿🍅🍅🍅
Posted using Partiko iOS