Welch eine Freude - die app läuft ... is ultra-einfach mit der hw-wallet zu verbinden - auf beiden Geräten den zentral positionierten gut sichtbaren button "connect to app" bzw. "connect to wallet" drücken. Auf dem Handy die Camera-Nutzungs-Freigabe bestätigen, und den qr-code vom HW-Wallet scannen.
Zack, prack, fertig
Ok - nicht ganz ... jeder coin muss extra verbunden werden, aber geht super einfach.
---
Leider hab ich aber auch schon den nächsten Stolperstein entdeckt.
Da es bereits ein update für die HW-Wallet-Software gibt, wollte ich diese gleich einspielen, bevor ich noch coins auf die Wallet übertrage. .... blöde Sache nur, wenn die SD-card nicht erkannt wird.
Hab mir auch schon eine neue SD-card gekauft, um sicherzugehen .... leider half es nicht. Hab jetzt auch schon andere user in der Telegram-Gruppe entdeckt, die hier ein Problem haben. .... Schau ma mal wie es weitergeht.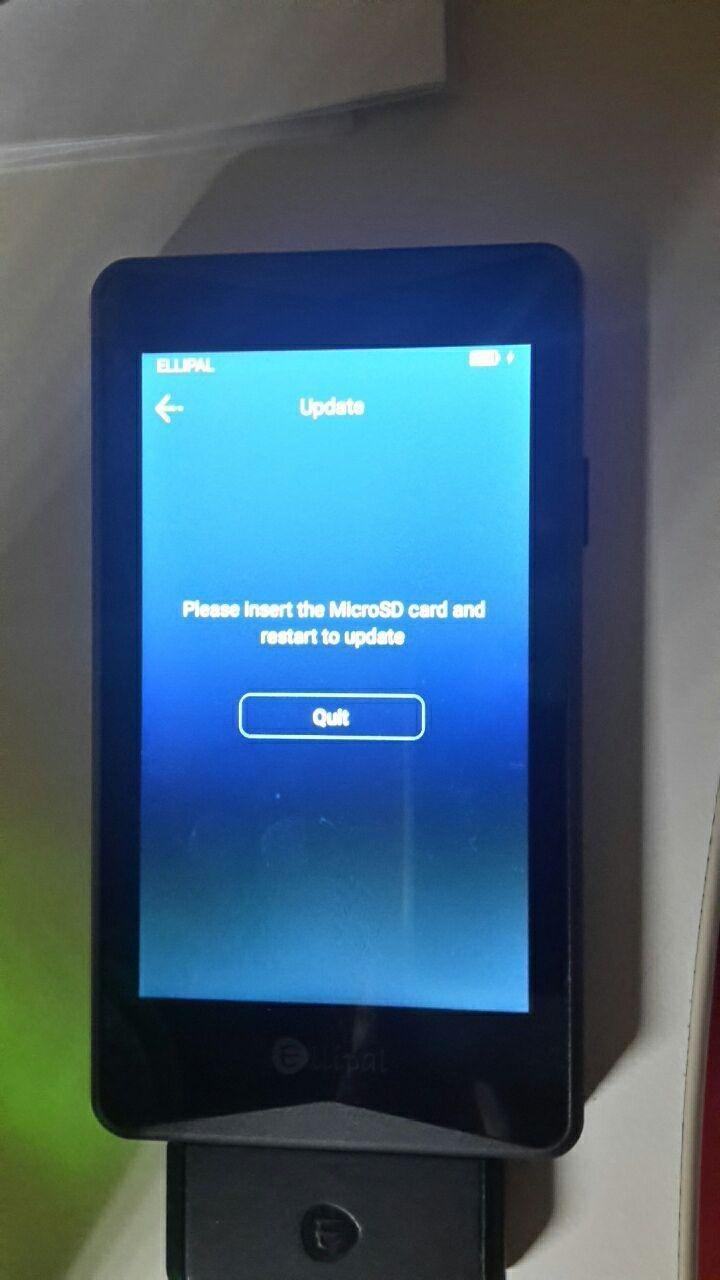 hätte nicht gedacht, dass ich euch mehrere Tage mit diesem Thema zuquatsche - aber ich hoffe ihr ertragt meine Reise
cu
eure
Cryptomum