Über MLT- Token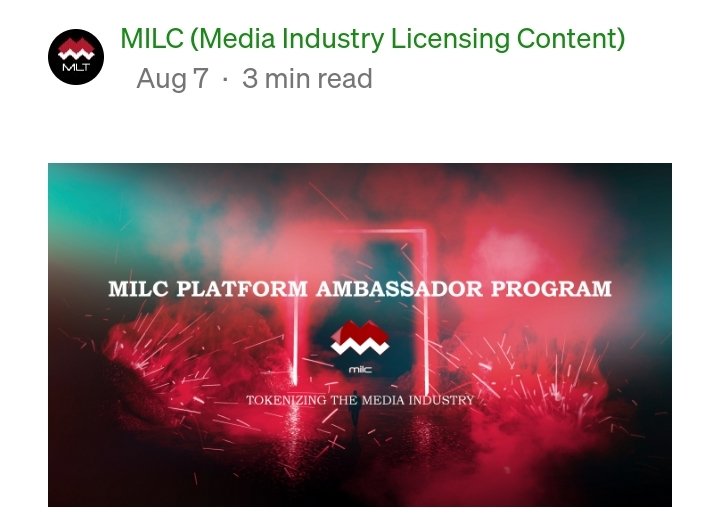 Die vom deutschen Medienunternehmen Welt der Wunder GmbH gegründete MILC-Plattform (Media Industry Licensing Content) zielt darauf ab, einen offenen neuen Marktplatz für jeden professionellen und nicht professionellen Content-Anbieter und Käufer bereitzustellen, der Broadcast-, Blockchain- und KI-Technologie umfasst. Zu den Plattformfunktionen gehören: Content-Lizenzierung, Content-Management, Content-Marketing und -Verteilung, KI-Untertitelung, Governance, Beteiligung des Publikums, Frame-by-Frame-Videoplayer.
Es löst vier grundlegend wichtige Herausforderungen der globalen Medienbranche:
Globale Verfügbarkeit, Discovery-Prozess für Käufer, komplexe Lizenzierung und frühes Feedback von Zuschauern. Der MLT (Media Licensing Token) dient als Zahlungs- und Vertragsunterzeichnungsmedium, als Community-Belohnungsvehikel und Plattform-Governance-Token.
Quelle:
https://nomics.com/assets/mlt2-media-licensing-token
Aktuell beschäftige ich mich wie hoch der Stake des neuen MLT Token ist...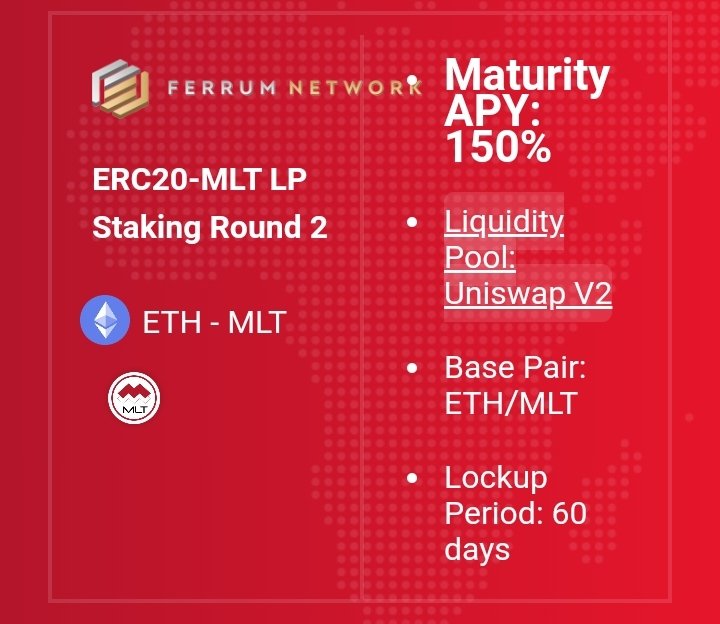 Eine kleinere Investition mit 150% Zinsen könnte sich zukünftig über Uniswap stark auszahlen.
Über Pancakeswap auf der Binancechain wären sogar über 300% Zinsen möglich.
First step is to go to
https://app.mantradao.com/staking and look for MLT staking pool. Once selected, insert the BEP-20 MLT tokens you want to stake in the right section of the page. Click on "Next" afterwards.
Quelle:
https://milc.medium.com/milc-platform-announces-2-staking-programs-on-mantra-dao-fbf22cc28a27
Mein Persönliches Fazit :
Ich habe eine kleine Investition in MLT Token getätigt der CEO von Welt der Wunder ist mir seit 20 Jahren aus dem deutschen TV bekannt und ich halte diesen für sehr vertrauenswürdig.
Momentan ist der Kauf von MLT Token noch recht knifflig für Neueinsteiger. Du benötigst einen Account auf Uniswap oder Pancakeswap. Eine Browserwallet von Metamask oder Coinbase DEFI. Vorher musst du zu einer dieser Wallets Ethereum senden. Die Transaktionsgebühren liegen derzeit zwischen $80-$120. Allerdings ist der Token schon sehr stark im Wert gestiegen...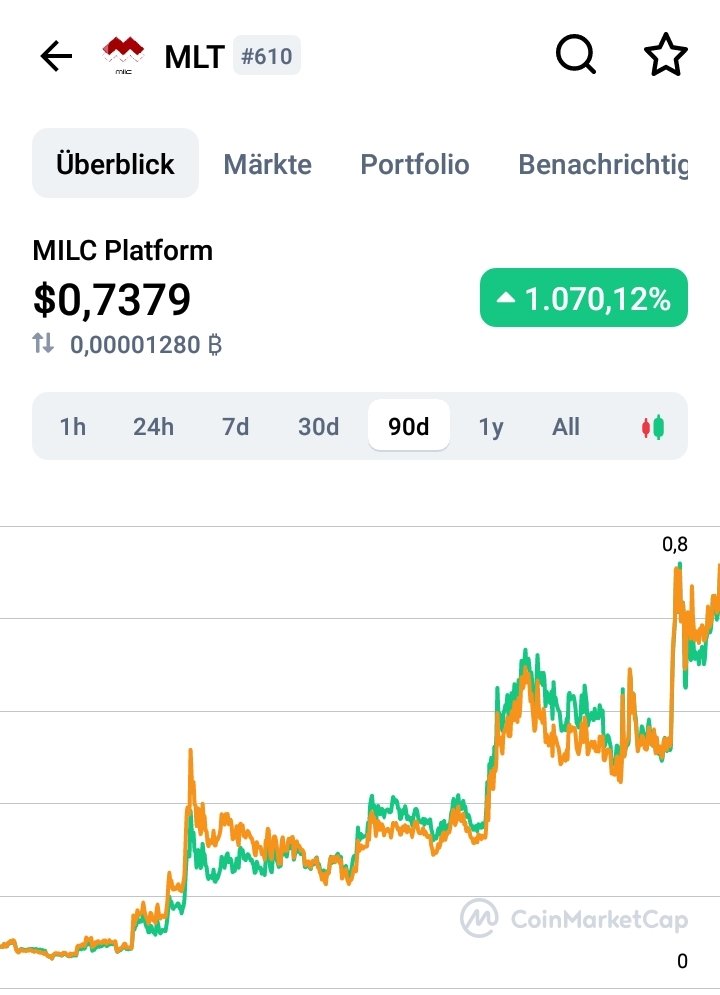 Der Token ist in den letzten 3 Monaten schon um 1000% gestiegen. Ich habe erst vor 3 Wochen erfahren das dieser Token Life gegangen ist und habe bisher eine Kurssteigerungen von 50% mitgenommen.
Wie ist deine Meinung zu den hohen Zinsen?
Ps. Keine Kaufempfehlung, jeder handelt auf eigenes Risiko.!
Somit habe ich einen weiteren Favoriten meiner Kryptoinvestitionen abgearbeitet...
Bitcoin
Ethereum
Ripple
Stellar Lumens
Cardano
Aave
Solana
Polkadot
Maker
MLT von Welt der Wunder
Uniswap
Basic Attention Token
Yearn.finance
Compound
Chainlink
Axie Infinity
Filecoin
Cro Token
dydx
Helium
Atom
Civic
Power Ledger
Tron
Steem ,Hive, Leo
VeChain
Ontology
Algorand
Tezos
Neo