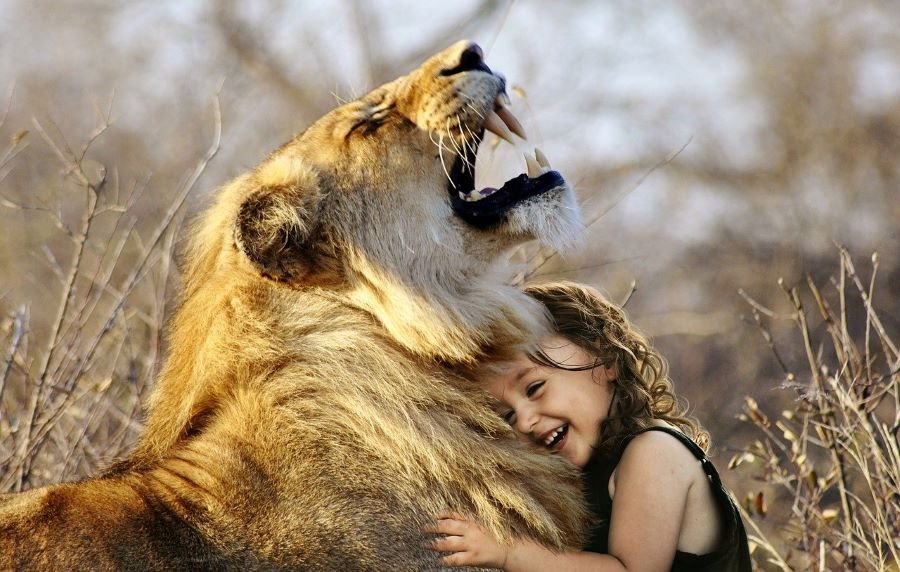 Eine Sonntagspredigt am Sonntag für Sonnen-Tage auch bei Regen oder in Krisen.
Was brauchen wir wirklich?
Auch wenn es im Außen beängstigend oder einschränkend aussieht, kann ich weiter die Verantwortung für meine Gefühle übernehmen. Was tut mir gut? Wann fühle ich mich wohl? Gerade in herausfordernden Zeiten ist es wichtig, Freude und Lachen nicht zu vergessen. Auch Gemeinschaft zu pflegen trotz der Beschränkungen ist wichtig, denn wir Menschen sind soziale Wesen. Wir brauchen Kontakte und Berührungen. Wo und wie kann ich mich da selbst unterstützen? Das kann jeder nur für sich selbst herausfinden. Vielleicht wird jetzt Nachbarschaft wieder wichtig? Oder mehr verständnisvolles Miteinander innerhalb einer Familie? Auch das Internet kann eine Möglichkeit sein. 😉
What do we really need?
Even if it looks scary or limiting on the outside, I can still take responsibility for my feelings. What is good for me? When do I feel good? Especially in challenging times it is important not to forget joy and laughter. It is also important to cultivate community despite the limitations, because we humans are social beings. We need contact and touch. Where and how can I support myself? Everyone can only find that out for himself. Maybe neighborhood is becoming important again? Or more understanding togetherness within a family? Also the internet can be a possibility. 😉
Wir haben es selbst in der Hand.
Wir können alle für uns selbst sorgen. Dafür richten wir einfach den Scheinwerfer auf unser Leben und suchen die Stellen, wo wir Freude und Verständnis finden. Werden wir liebevoller mit uns selbst und anderen - entdecken wir wieder unsere menschlichen Qualitäten. Bringen wir mehr Menschlichkeit in unser Leben, so wird dies abfärben auf andere. Nicht nur Lachen ist ansteckend. Verschenke ein Lächeln an Fremde. Suche deinen Frieden, wenn dich jemand oder etwas aufregt - das ist auch viel gesünder. 😉
We have it in our own hands.
We can all fend for ourselves. To do this, we simply turn the spotlight on our lives and look for the places where we find joy and understanding. Let us become more loving with ourselves and others - let us rediscover our human qualities. If we bring more humanity into our lives, this will rub off on others. Not only laughter is contagious. Give a smile to strangers. Seek your peace when someone or something upsets you - that is also much healthier. 😉
Nahrung ist wichtig
Nicht das Klopapier ist der Verkaufsschlager, sondern das Essen. Wir müssen uns ernähren, wir brauchen LEBENsmittel. Aber nicht nur das "materielle" Essen in Form von "Nahrungsmitteln" nährt uns. Wir Menschen brauchen mehr. Das Sonnenlicht tut unserem Körper gut, nicht nur der Seele. Frische Luft zum Atmen ist lebensnotwendig. Die Schönheit der Natur ist Balsam für die Seele. Bewegung ist ebenfalls lebensnotwendig. Und für all dies müssen wir noch nicht einmal etwas zu bezahlen. Es wird uns geschenkt!
Wir können Dinge meiden, die uns unsere Energie rauben wie Nachrichten, Fastfood und Streit. Jeder kann in sich hineinspüren, was ihm gut tut. Du bist dein eigener Experte! 😉
Food is important
It's not the toilet paper that sells, it's the food. We need to feed ourselves. But it is not only the "material" food in the form of food that nourishes us. We humans need more. Sunlight is good for our body, not just our soul. Fresh air to breathe is vital. The beauty of nature is balm for the soul. Movement is also vital. And for all this we do not even have to pay anything. It is given to us as a gift!
We can avoid things that rob us of our energy like news, fast food and arguments. Everyone can feel inside themselves what is good for them. You are your own expert! 😉
Diese Sonntagspredigt empfiehlt: Bring mehr Liebe in dein Leben und in das deiner Umgebung - "Sonne" für alle.

This Sunday sermon recommends: Bring more love into your life and that of those around you - "Sun" for all.




Gemeinsame Freude von Sarah Richter auf Pixabay
Translated with www.DeepL.com/Translator (free version)