Es gibt gute Neuigkeiten was das Spiel Holybread betrifft.
Es geht weiter!!
There is good news about the game Holybread.
It's going on!!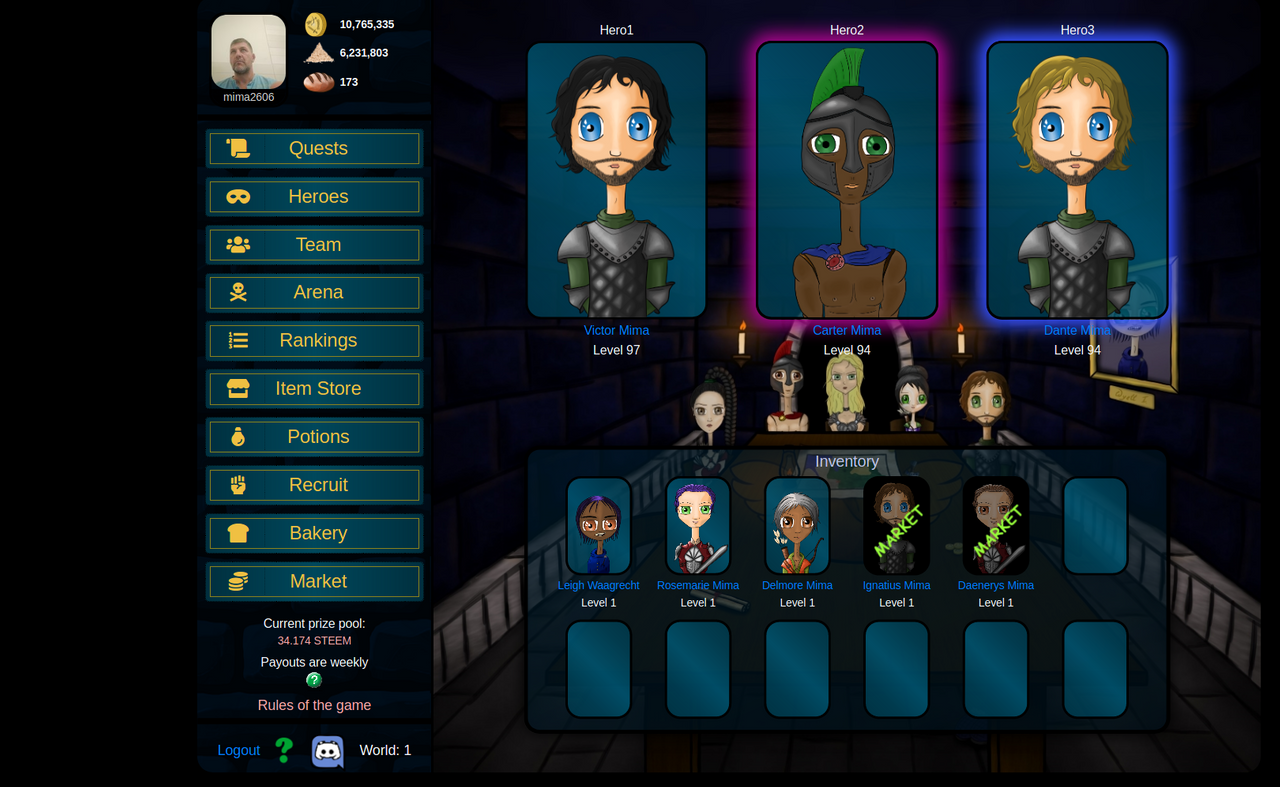 In den letzten Tagen hat sich einiges getan. @simplegame hat Holybread und all deren Assets von @auminda erworben.
A lot has happened in the last few days. @simplegame has acquired Holybread and all its assets from @auminda.
Holybread ist nicht tot!!! - Holybread is not dead!!!
Auf dem folgendem Link kann man alle Neuigkeiten nachlesen.
On the following link you can read all news.
https://peakd.com/gaming/@simplegame/holybread-roadmap-new-developers
Das neue Team stellt sich vor und es gibt auch schon eine Roadmap.
The new team introduces itself and there is already a roadmap.
Das neue Team und allen voran @simplegame machen einen sehr guten Eindruck. Sie sind sehr aktiv und beantworten alle Fragen sehr gut und schnell auf dem Holybread Discord Server!
The new team and above all @simplegame make a very good impression. They are very active and answer all questions very well and fast on the Holybread Discord Server!
Holybread wird so wie es aussieht nache Hive umziehen. Es sollten im Moment keine Brotkrümmel nach SteemEngine transferiert werden, weil es auch einen Umzug nach https://hive-engine.com geben wird.
Holybread will, by the look of things, move to the next hive. No breadcrumbs should be transferred to SteemEngine at the moment, because there will also be a move to https://hive-engine.com.
Mein Team ist bereit wie in dem oberen Bild zu sehen ist und freut sich das wir uns dann wieder in der Arena messen können.
My team is ready as shown in the picture above and is happy that we can compete in the arena again.
LG Michael
Greetings Michael