No, the bread didn't make me weep - though I wasn't happy when I took the two loaves out of the oven. I probably made the cuts into the dough too early which caused this crack along the side.
(What's the correct term for it? Crack - tear - ? I need a culinary dictionary!)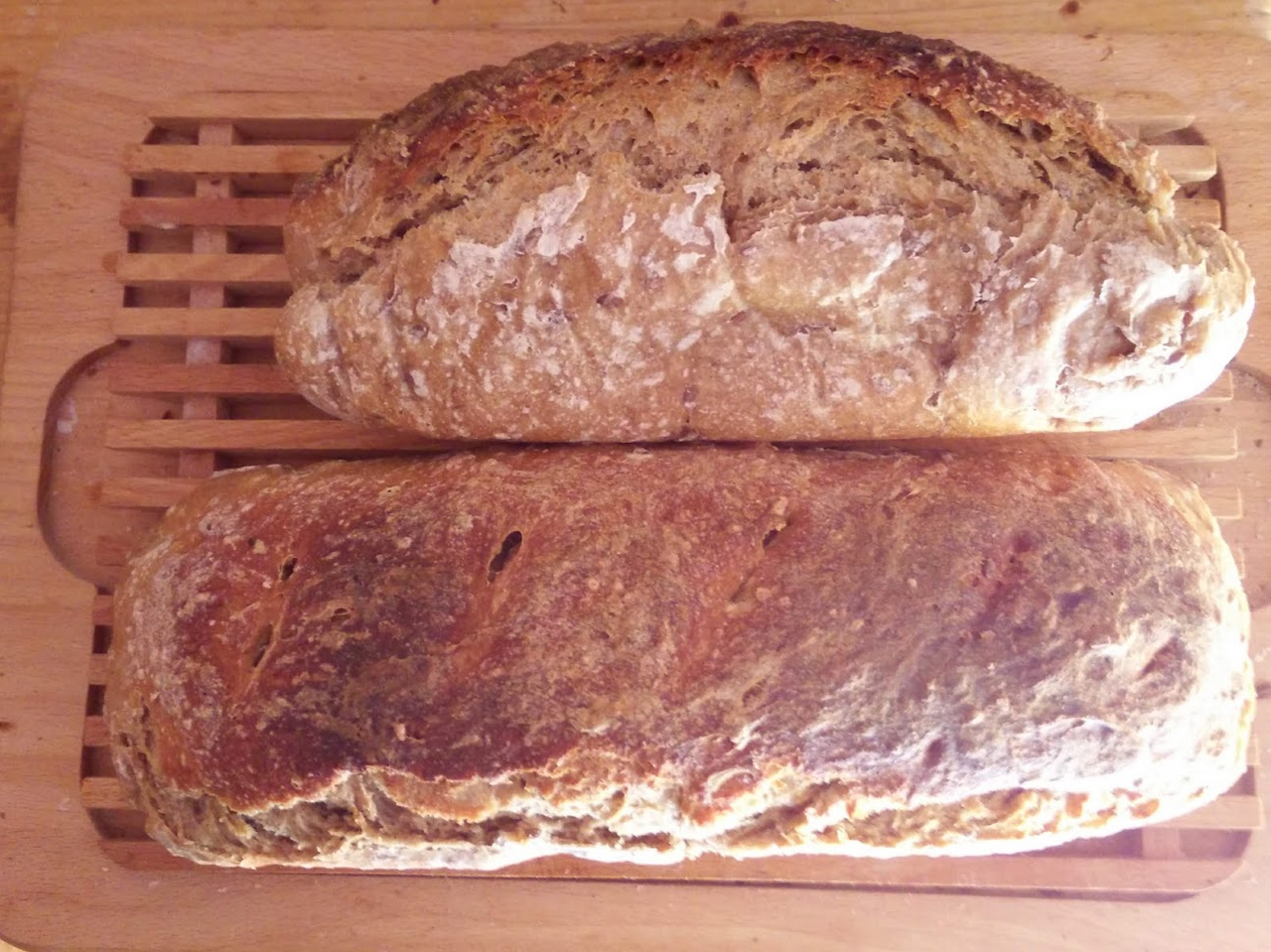 Da hab ich wohl da Brot zu früh eingeschnitten - die Schnitte an der Oberfläche sind "zugewachsen" und dafür ist dieser blöde Riss an der Seite entstanden. Egal, Hauptsache es schmeckt!
Posted using Partiko Android