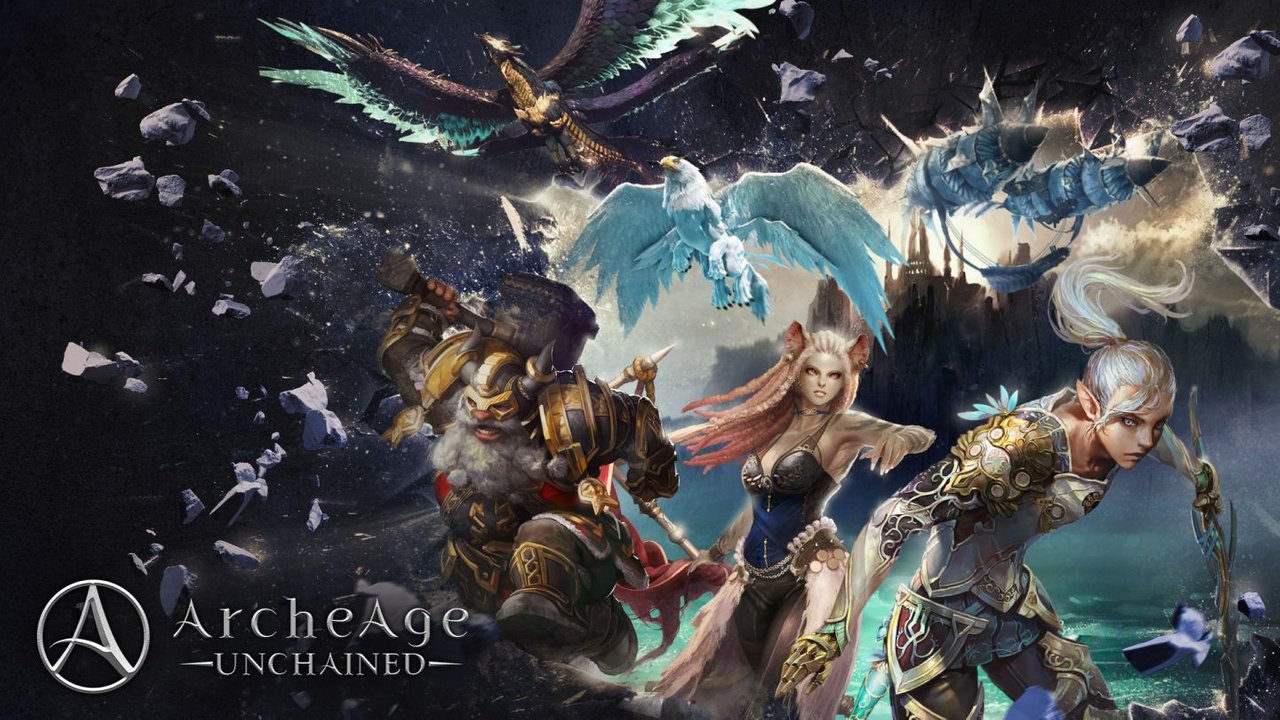 Einen wunderschönen Sonntag Morgen wünsche ich euch allen . Wie in der Überschrift schon steht frist ArcheAge Unchainend gerade meine Zeit auf , einen guten Teil davon habe ich in der Warteschleife verbracht.Diesmal nutze ich die Zeit in der Warteschleife und schreibe meine Erfahrung auf und gebe euch ein paar Tipps für den Anfang.
I wish you all a wonderful Sunday morning. As in the headline already stands ArcheAge Unchainend is eating just my time , a good part of it I have spent in the queue.This time I use the time in the queue and write down my experience and give you a few tips for the beginning.
---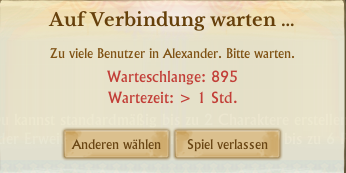 ---
Der erste Tipp den ich euch geben kann ist geht nicht auf einen überfüllten Server wie Alexander.Dort werdet ihr eine lange Zeit in der Warteschlange verbringen, wenn ihr überhaupt in der Lage seid einen neuen Char zu erstellen . Auf Alexander gibt es momentan nur kurze Zeitfenster in dennen es möglich ist neue Chars zu erstellen , ansonsten ist dies nicht möglich!
The first tip I can give you is don't go to a crowded server like Alexander where you will spend a long time in the queue if you are able to create a new char at all . On Alexander there are currently only short time windows in which it is possible to create new chars, otherwise this is not possible!
---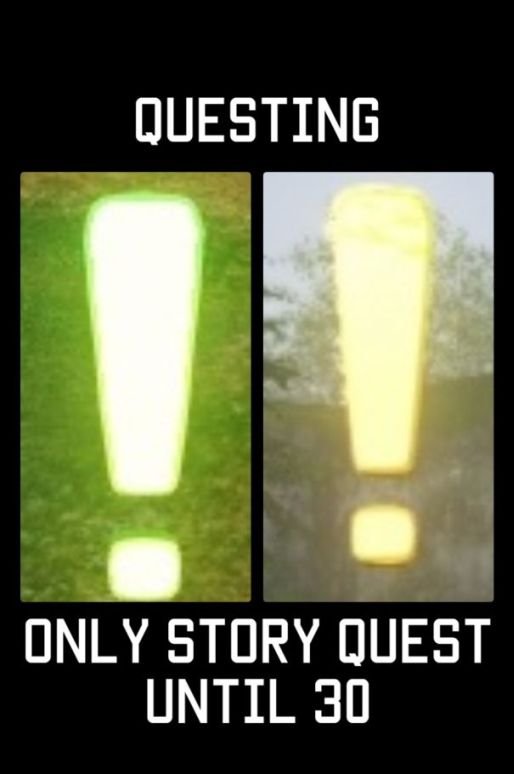 Bis auf ein paar wenige Quests solltet ihr bis lvl 30 nur eure Story Quests machen. NPC`s für die Story Quest Line erkennt ihr an dem Grünen Ausrufezeichen bzw Fragezeichen über dem Kopf. Story Quests geben die meisten Ep bis lvl 30 und ihr solltet innerhalb von 3 Stunden lvl 30 erreichen können.Die Ausrüstung welche ihr zu beginn bekommt solltet ihr behalten, da ihr diese im Laufe des Spiels Aufwerten könnt mit Tränken und Schriftrollen. Das erste mal könnt ihr dies auf lvl 28 machen ,dann auf lvl 40 und 50 und zuletzt auf 55 zu Hiram 1. An gelben Quests solltet ihr die Mount Quest mitnehmen die ihr mit lvl 7 bis 10 an einer Farm bekommt und ihr solltet die Quest für euren Gleiter mitnehmen. Spielt ihr einen Elfen oder Nuian bekommt ihr die Quest in Riverspan und könnt diese beim NPC Ingenieur Red in Bear Mountain einlösen. Als Harani oder Firan Charackter bekommt ihr Quest im Tigerspine Mountain beim NPC Ingenieur Mawar.
Except for a few quests, you should just do your story quests by lvl 30. You can recognize NPCs for the Story Quest Line by the green exclamation mark or question mark above their head. Story quests give most Ep up to lvl 30 and you should be able to reach lvl 30 within 3 hours.You should keep the equipment you get at the beginning, as you can upgrade it with potions and scrolls during the game. The first time you can do this on lvl 28, then on lvl 40 and 50 and last on 55 to Hiram 1. On yellow quests you should take the Mount Quest with you that you get on a farm with lvl 7 to 10 and you should take the quest with you for your glider. If you play an elf or Nuian you can get the quest in Riverspan and redeem it at the NPC Engineer Red in Bear Mountain. As Harani or Firan Charackter you can get a quest in Tigerspine Mountain at the NPC engineer Mawar.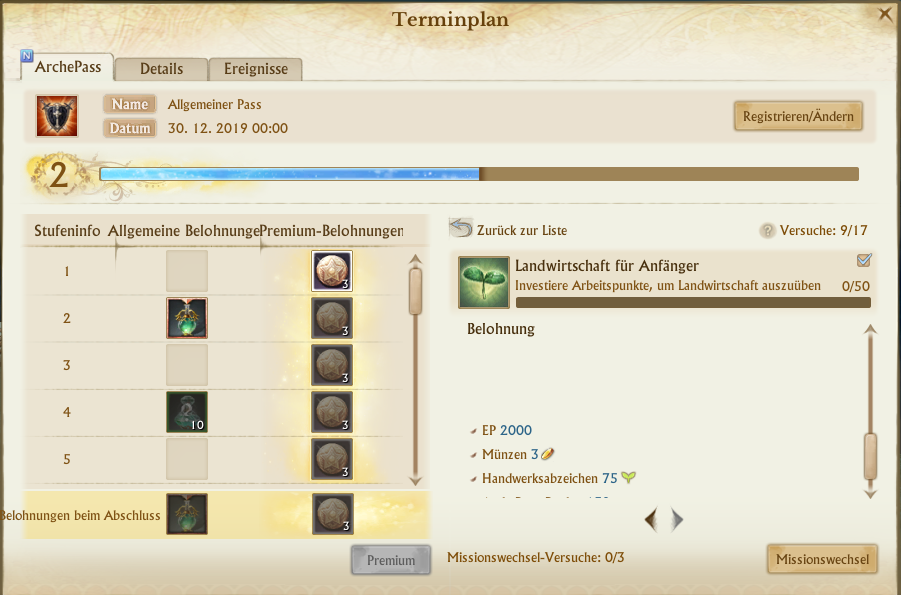 Ab Lvl 30 könnt ihr mit dem ArchePass anfangen,welcher euch zusätzliche EP und Gold einbringt. Ich empfehle den allgemeinen Pass für den Anfang und am besten macht ihr dort die Kills Quests. Um den Pass frei zuschalten benötigt ihr 1 Bronze Münze und für die Kill Quest einmalig 5 Gilda Stars solange ihr nicht den Pass wechselt. Zusätzlich könnt ihr für 2 Blausalz Hämmer die Crafting Quest freischalten ,die Hämmer bekommt ihr bei jedem Krämer oder Reisenden Händler.
From Lvl 30 you can start with the ArchePass, which earns you additional XP and gold. I recommend the general pass for the beginning and the best thing is to do the Kills Quests there. To unlock the pass you need 1 Bronze coin and for the Kill Quest you need 5 Gilda Stars as long as you don't change the Pass. Additionally you can unlock the crafting quest for 2 blue salt hammers, you can get the hammers at every merchant or traveler trader.
---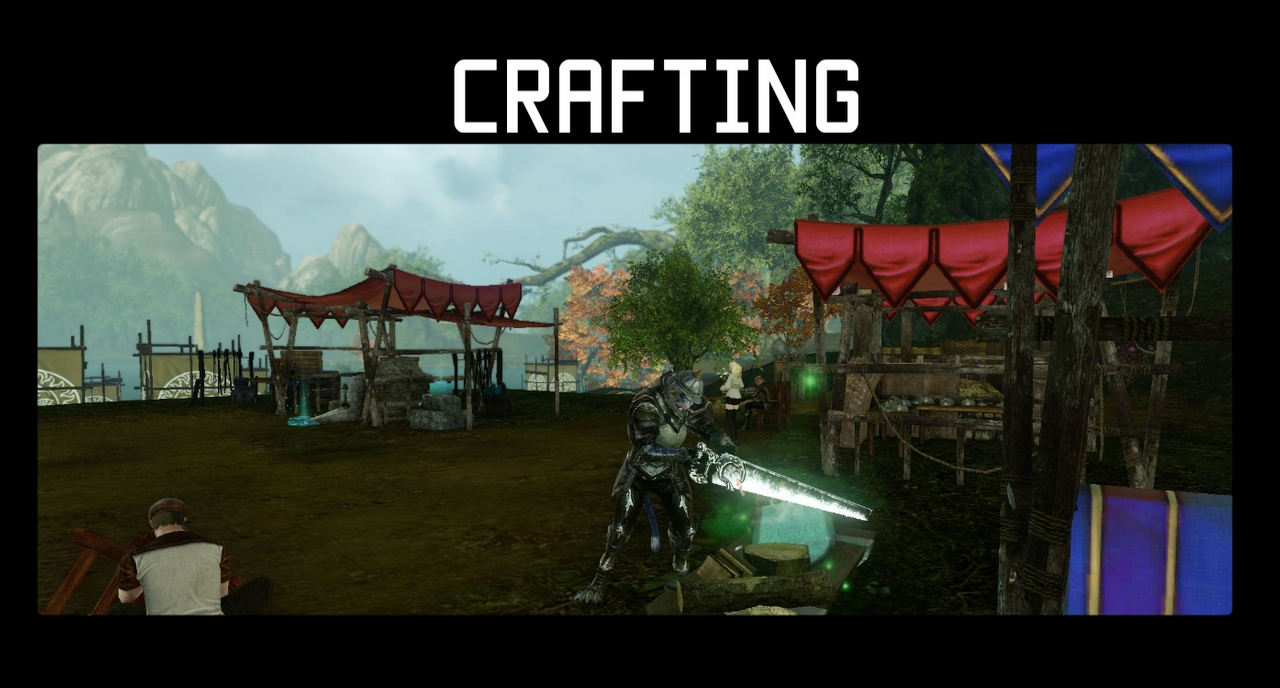 Solltet ihr vorhaben ein Haus bauen zu wollen empfehle ich euch so früh wie möglich Bäume an einer öffentlichen Farm zu pflanzen. Während es gute Spots gibt um Stein und Eisen zu farmen ,sind Bäume die abholzbar sind recht selten. Ihr könnt Bäume auch irgendwo in der Wildniss pflanzen dort können sie euch aber von anderen Spielern gestohlen werden. Ab Lvl 30 könnt ihr mit der Quest Reihe der Blausalz Bruderschaft in Solisa anfangen. Diese wird euch von Halcyona(PvP Gebiet) nach Teufelssumpf(PvP Gebiet) und dann nach Tiefensand(PvP Gebiet) schicken. Neben der kleinen Vogelscheuchen Farm bekommt ihr auch jede Menge Alchemie Punkte geschenkt während der Quest Reihe. Solltet ihr nicht in einer Gruppe spielen ist es besser nur während der Friedenszeiten in den Pvp Gebieten zu Questen.
If you plan to build a house I recommend you to plant trees on a public farm as early as possible. While there are good spots to farm stone and iron, trees that can be cut down are quite rare. You can also plant trees somewhere in the wilderness where they can be stolen by other players. From Lvl 30 you can start with the Quest Series of the Blue Salt Brotherhood in Solisa. It will send you from Halcyona(PvP Area) to Devil's Swamp(PvP Area) and then to Deep Sand(PvP Area). In addition to the small Scarecrow Farm, you will also receive lots of alchemy points during the quest series. If you're not playing in a group, it's better to quest only during peacetime in the Pvp areas.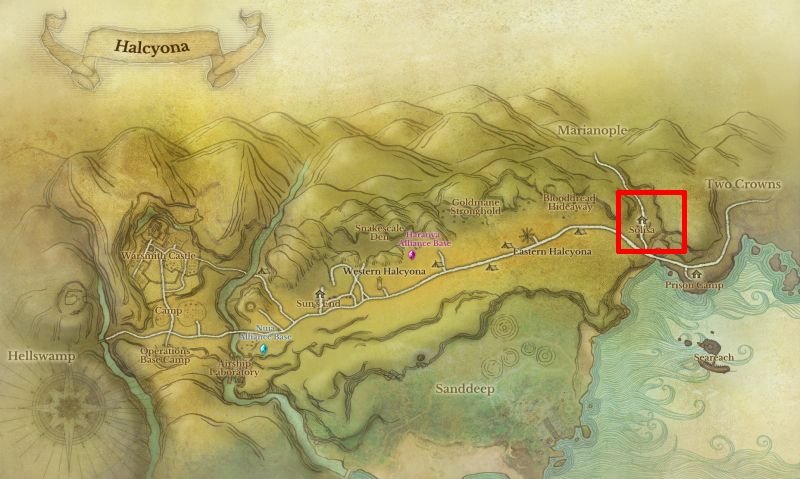 ---
Ich hoffe meine Tipps können euch den Start etwas vereinfachen und ich wünsche euch noch einen schönen Sonntag. Zum Schluss gibt es noch ein paar Bilder die ich gemacht habe viel Spaß!
I hope my tips can make the start a bit easier for you and I wish you a nice Sunday. At the end there are still a few pictures which I made a lot of fun!