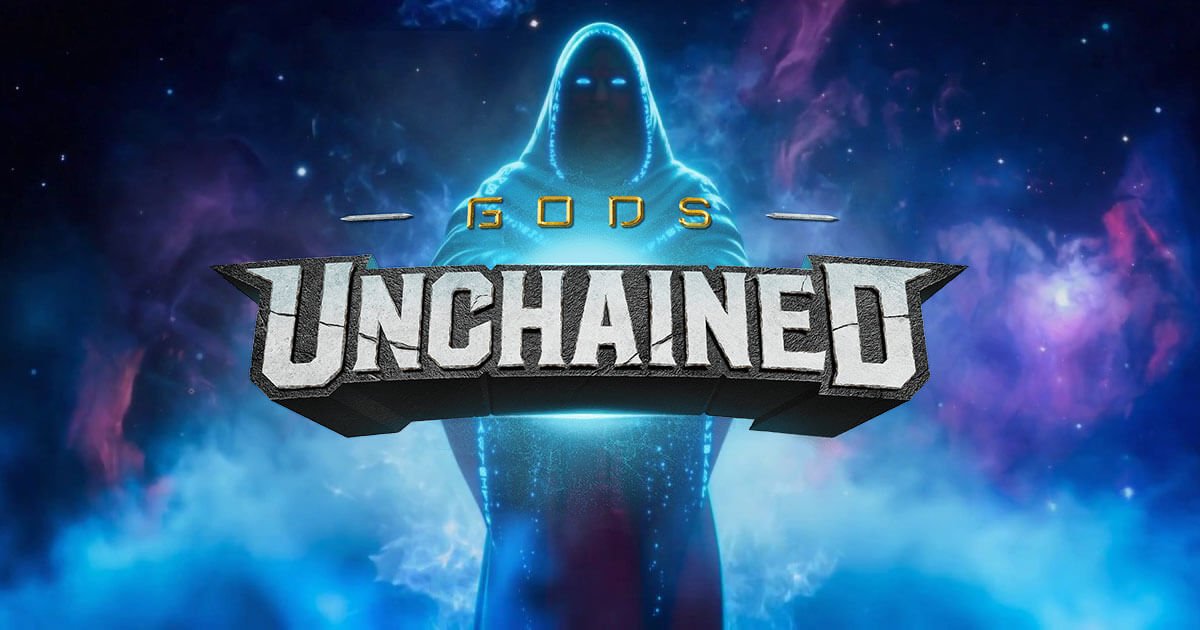 Es wird mal wieder Zeit für ein bisschen Gods Unchainend Content und diesmal dachte ich mir hey lasst uns doch mal zusammen ein Deck draften . Wie soll das ganze funktionieren ? Nun das ist ganz einfach ihr werdet Screenshots der 7 Booster sehen und ihr sollt in den Kommentaren eure Picks aus den Boostern kommentieren! Um euch ein bisschen zu motivieren werde ich eine Steem-bounty über 7 Steem auf diesen Post ausrufen, und ich werde Comment Coins testweise für diesen Beitrag benutzen.Nur wer seine Picks aus allen 7 Boostern kommentiert bekommt einen vote von mir ! Nach 6 Tagen werde ich voten ,mein Deck preisgeben und euch verraten wie oft ich mit dem Deck gewonnen und verloren habe !
It will be time again for a bit of Gods Unchainend content and this time I thought to myself hey lets draft together a Quick Draft deck. How is the whole thing supposed to work? Well that's very easy you'll see screenshots of the 7 boosters and you should comment in the comments your picks from the boosters! To motivate you a little bit I will call a Steem-bounty over 7 Steem on this post, and I will use Comment Coins as a test for this post. only who comments his Picks from all 7 Boosters will get a vote from me ! After 6 days I will vote, reveal my deck and tell you how often I have won and lost with the deck!
---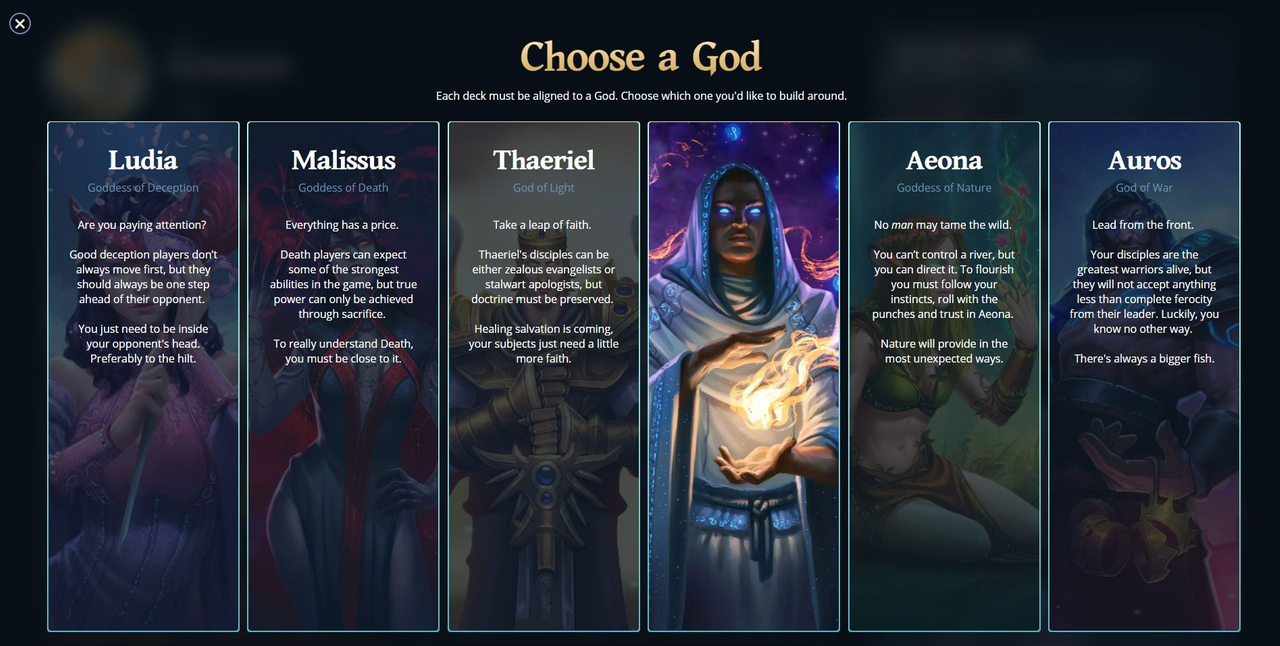 Damit ihr eure Picks machen könnt ,müsst ihr natürlich auch wissen welchen Gott ich gewählt habe. Welchen Gott ich spielen werde habe ich ausgewürfelt und es ist Elyrian Gott der Magie geworden ! Fangen wir also mit dem ersten Booster an und mit den ersten 5 Karten die es zu picken gilt.
So that you can make your Picks, you must know of course also which God I have chosen. Which god I will play I have diced out and it has become Elyrian god of magic! So let's start with the first booster and the first 5 cards to pick.
---
Booster 1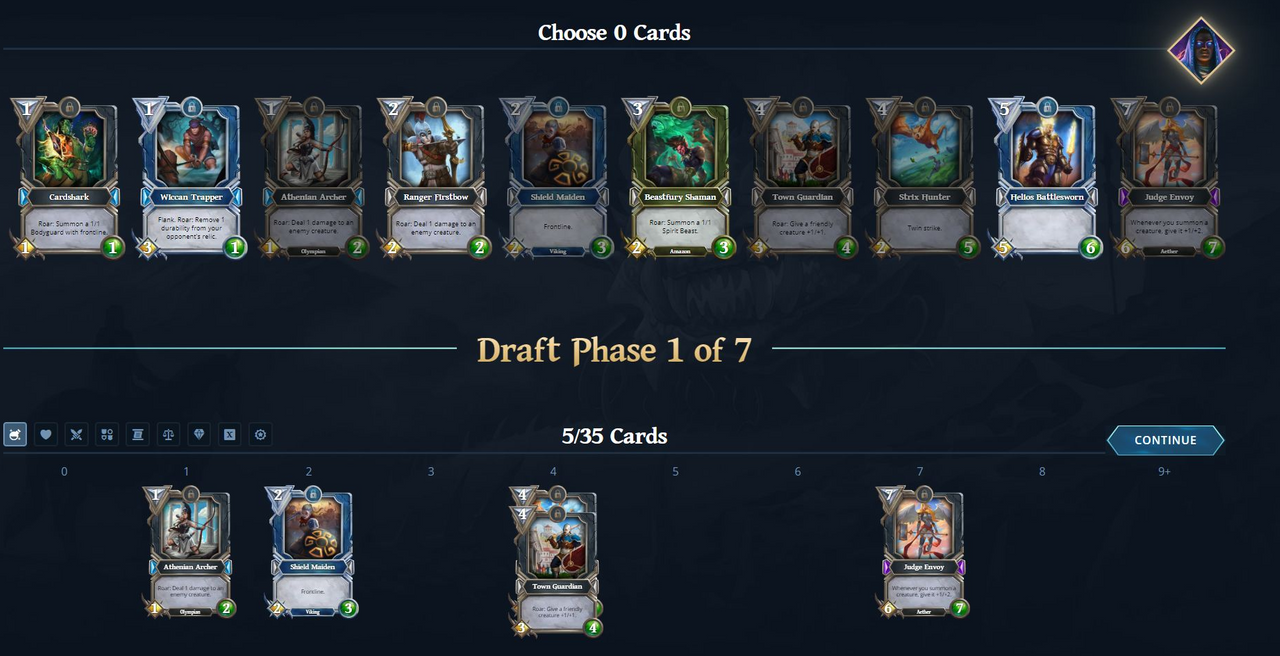 Damit es einfacher wird hier meine ersten 5 Picks und ein beispiel wie ein Kommentar also aussehen sollte! Booster 1: Athenian Archer ,Shield Maiden,Town Guardian, Strix Hunter ,Judge Envoy Ich denke mit dem Beispiel wird es ganz gut deutlich was ihr machen müsst um einen Vote von mir zu bekommen .
To make it easier, here are my first 5 picks and an example of what a comment should look like! Booster 1: Athenian Archer ,Shield Maiden,Town Guardian, Strix Hunter ,Judge Envoy I think with the example it becomes quite clear what you have to do to get a vote from me.
---
Booster 2,3,4,5,7





Mir ist gerade aufgefallen das ich Booster 5 2 mal als Screenshot besitze, aber kein Booster 6 :( . Ihr müsst natürlich dann auch nur für die 6 Booster die da sind eure Picks machen um einen Vote zu bekommen. Für das nächste mal achte ich darauf das ich auch wirklich von allen Boostern ein Screenshot habe! Hoffe ihr habt trotzdem Spaß an dieser kleinen Aktion und wir werden gemeinsam besser im Gods unchainend Limited :)
I have just noticed that I have Booster 5 2 times as a screenshot, but no Booster 6 :( . of course you only have to make your picks for the 6 Booster to get a vote. For the next time I make sure that I really have a screenshot of all boosters! Hope you still have fun with this little action and we will get better together in Gods unchainend Limited :)