The disciples of Jesus, filled with the Holy Spirit, taught us that we must never lose faith, even in the most difficult moments. They suffered persecution and oppression, but they persevere with patience, the people who succeed are always the most determined people, and that determination, that final perseverance was a gift of the spirit. We have to ask God for the necessary gifts to resist in times of difficulty, as the New Testament tells us.
The apostle Paul on his second missionary journey received a vision that asked him to evangelize the region of Macedonia and he went there with his friend and companion Silas. As soon as they arrived in the city of Philippi, which was a Roman colony in the region of Macedonia, they converted several people to the faith.
But while they were going to the place of prayer, they met a woman who was possessed by a spirit of divination and they liberated her, as a result of which a crowd rioted against the disciples and they were taken to jail by a magistrate. The book of the acts of the apostles tells us that even in prison the apostles evangelized, carrying the message of Jesus: "About midnight Paul and Silas were praying and singing hymns to God, and the other prisoners were listening to them" Acts 16:25.
The disciples were not carried away by human passions such as fear, sadness, or depression but they trusted with devotion in the Lord, they were guided by the love of Jesus: "There is no fear in love. But perfect love drives out fear because fear has to do with punishment" 1 John 4:18.
Finally, the story ends when an angel opens the doors of the jail, and the jailer seeing the miracle also converts him and his whole family to the faith: "The jailer brought them into his house and set a meal before them; he was filled with joy because he had come to believe in God—he and his whole household" Acts 16:34.
The Kingdom of Heaven as the disciples teach to us with his example is a message of conversion for the salvation of mankind, that opposes injustice and oppression.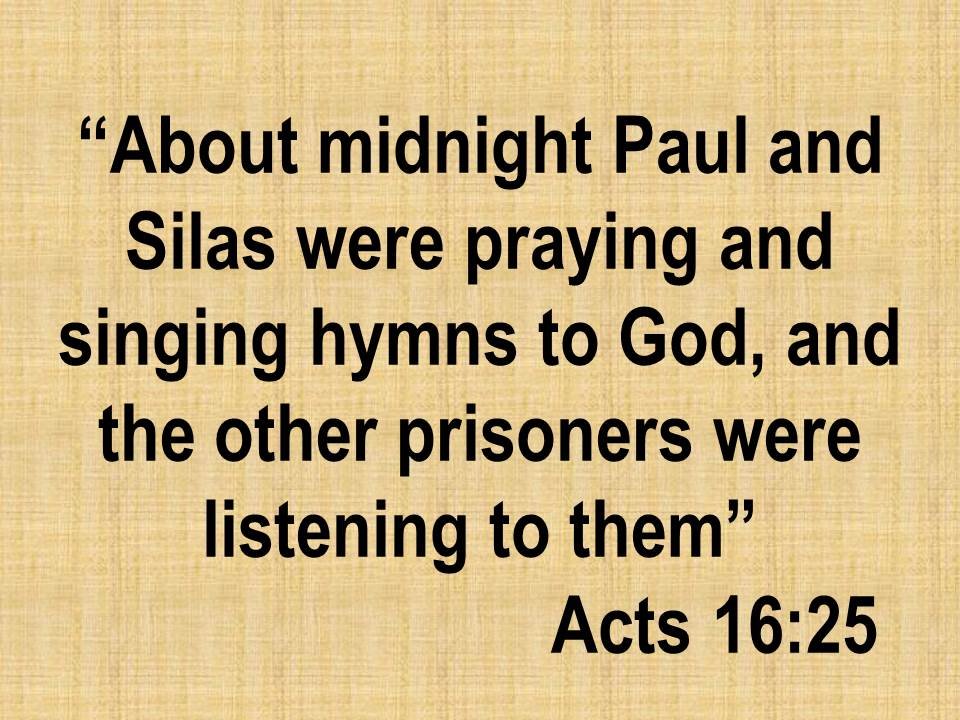 For more information visit my profile follow the link and download for free my ebook.