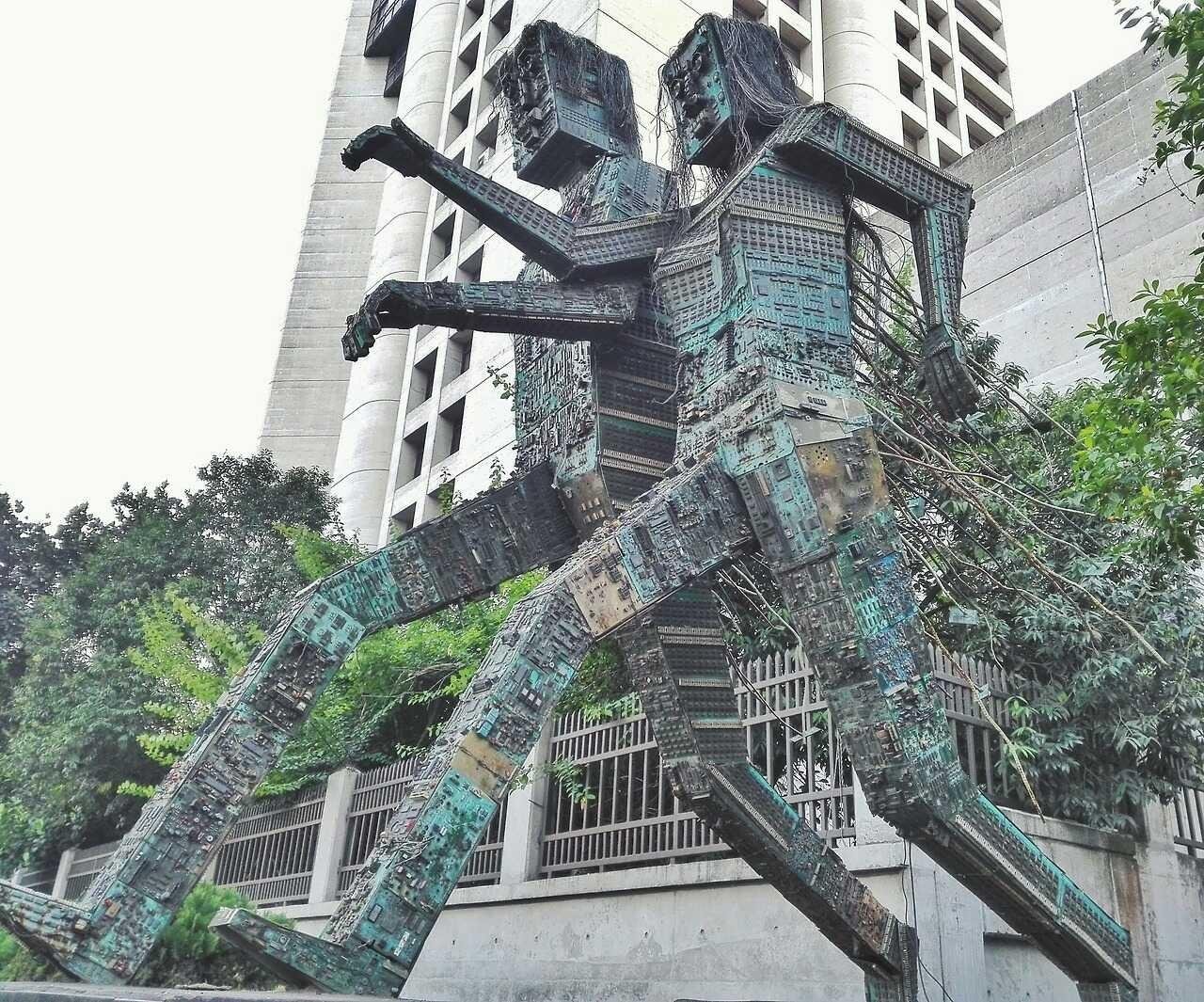 The process of digitization of Bangladesh is not unknown to us . People are using technology more than before and being benefited.the forward movement of the couple symbolizes the progress by IT sector.
computer hardware scraps specially circuit boards and cables have been used to build these sculptures. The hairs are made of various electrical wires. connectivity cables are comeing out from the back of the sculptures.
This masterpiece sculpture is located at agargaon ,in front of the BCS computer city building.