Here's me as Abraham "Gabriel" Van Helsing, a legendary hunter of monsters.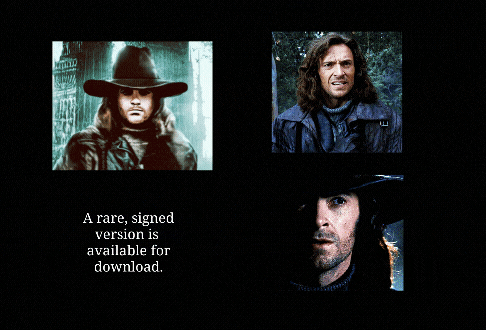 "Gabriel".gif
*A rare, signed, higher resolution and non-watermarked version of this image is available for download at: https://creary.net/digitalart/@jaichai/gabriel-van-helsing-movie-fan-art
Van Helsing is a 2004 action gothic horror film.
The film is a homage and tribute to the Universal Horror Monster films from the 1930s and 1940s (also produced by Universal Pictures which were in turn partially based on novels by Bram Stoker and Mary Shelley).
(Source: https://en.m.wikipedia.org/wiki/Van_Helsing_(film)
May you and yours be well and loving life today.
In Lak'ech, JaiChai
(JaiChai 28 Jun 2022. Simultaneous multi-site submissions posted. All rights reserved.)