Here's me as Professor Parker Wilson, a kind man and devoted dog owner.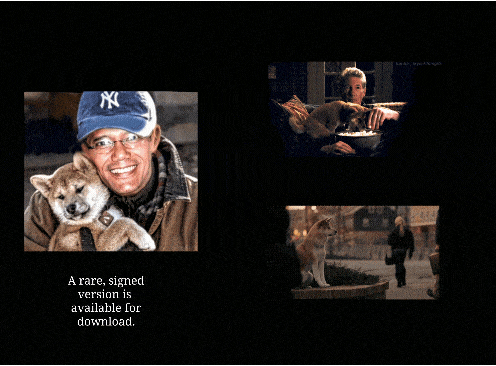 "Prof. Wilson".gif
*A rare, signed, higher resolution and non-watermarked version of this image is available for download at: https://creary.net/digitalart/@jaichai/prof-wilson-hachi-a-dog-s-tale-movie-fan-art
Tragically, Parker suffers a CVA (stroke) and abruptly passes away.
But he is never forgotten by the loyal Hachi for the rest of his canine life.
Hachi: A Dog's Tale is a 2009 American drama film.
The original film told the true story of the Akita dog named Hachikō who lived in Japan in the 1920s.
Hachi: A Dog's Tale places it in a modern American context.
(Source: https://en.m.wikipedia.org/wiki/Hachi:_A_Dog%27s_Tale)
May you and yours be well and loving life today.
In Lak'ech, JaiChai
(JaiChai 2022. Simultaneous multi-site submissions posted. All rights reserved.)