Sicily alongside with a part of south Italy was part of Greece thousands of years ago.
Sicacusa, was a vibrant and important Greek city, and the birth place of the famous matematician Archimede.
Today it's possible to enjoy some amazing ruins about that glorious period in Siracusa!
The toumb of Archimede (even if probably it's not the real one), the amazing and very well preserved Greek theatre, and the Apollo temple ruins are among the main attractions you can see in this city.
In the foto a nice composition of the Apollo temple that is located in the city center.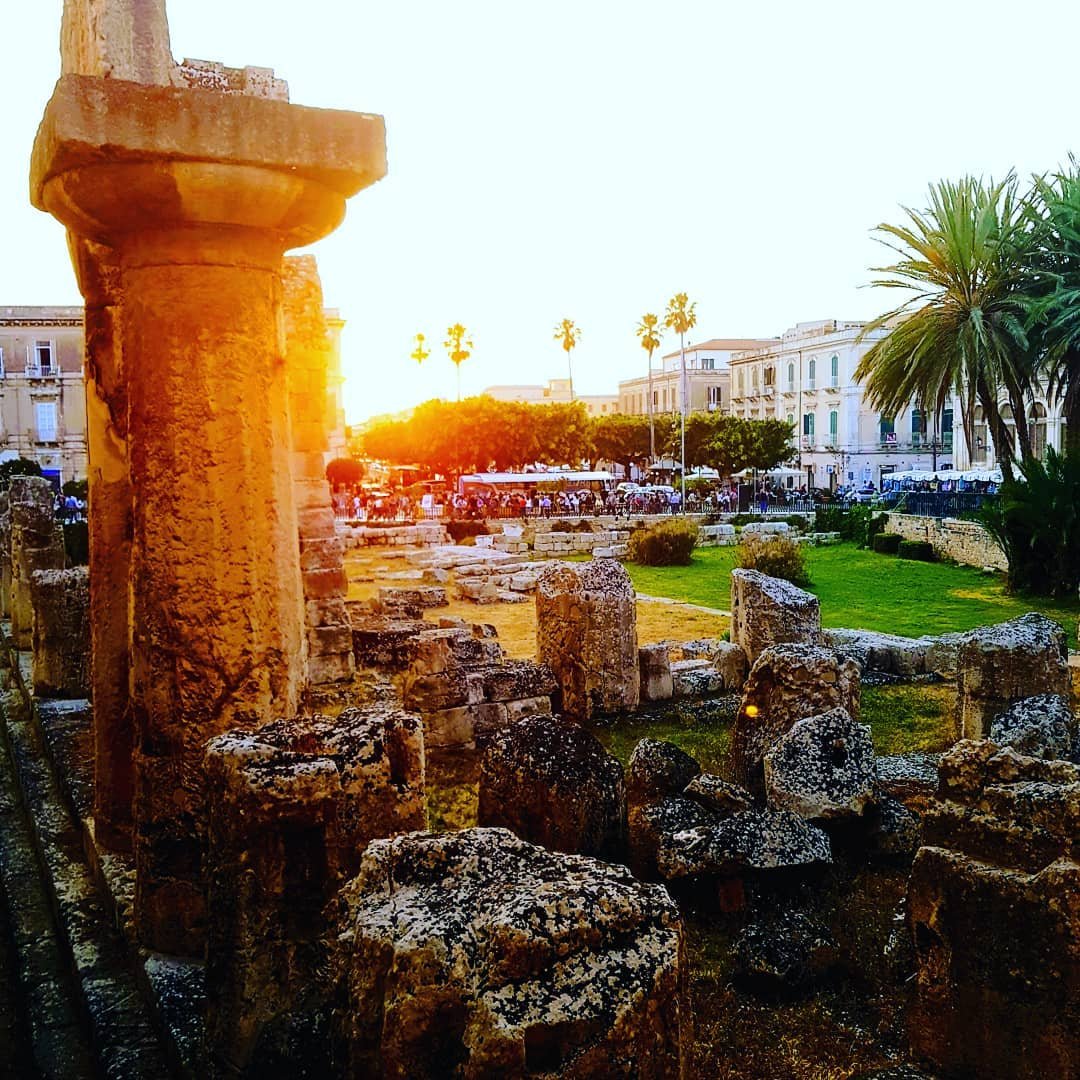 Thanks for reading
This photo on INSTAGRAM
This article on WORDPRESS
---