Pasta with seafood is really one of my favourite dish ever!
In Italy it's possible to enjoy literally thousands different variety of pasta!
From north to south the sources are endless, vegetables, meat, and fish can create unforgettable culinary experiences!
The headquarter of the seafood pasta is without doubts the southern part of Italy!
The dish you can see in the photo was ordered in Calabria, in a very nice restaurant close by the sea in the lovely town of Tropea!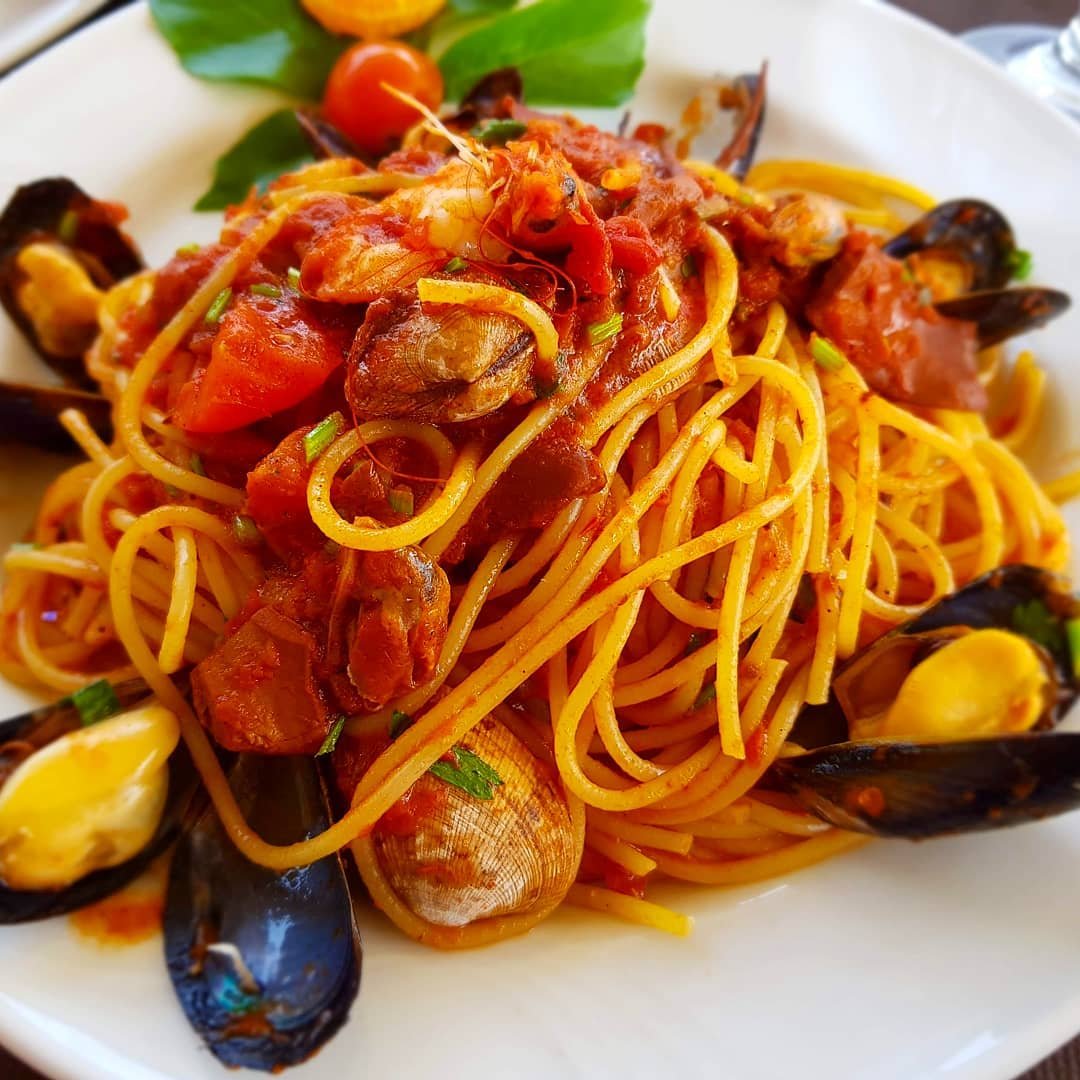 It is served with a simple tomato souce, fresh local mussles and fresh clams, with fresh basilc, black pepper and local amazing Olive oil, is as simple as delicious!
Tasting it in its original environement close by the sea, with a fresh white wine is an experience that will remain with you forever!
Thanks for reading
Here this photo on INSTAGRAM
Here this article on WORDPRESS
---