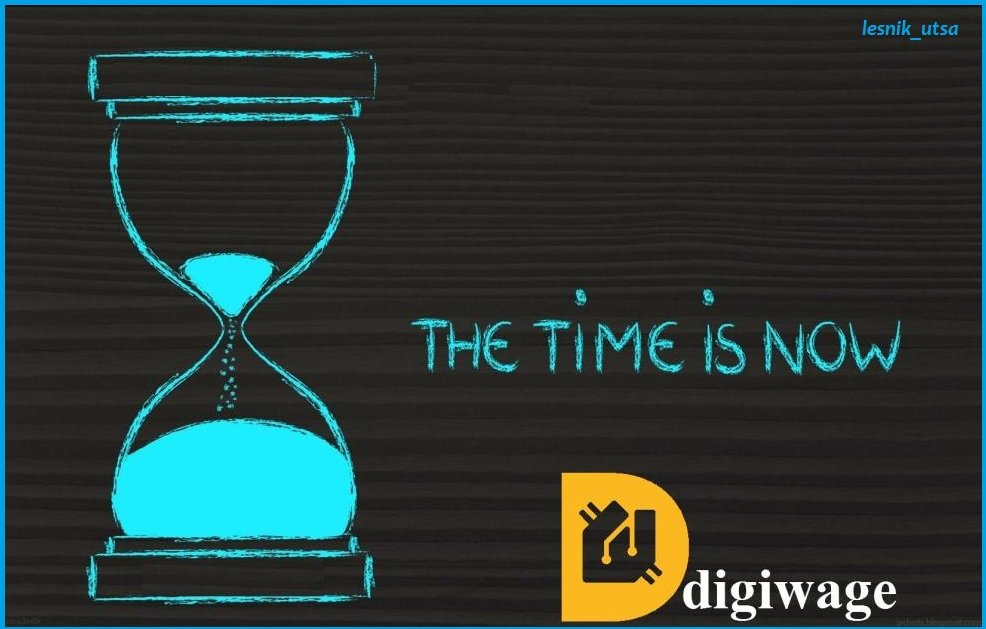 Good afternoon dear friends! Cryptocurrencies are becoming more and more closely integrated into our lives and things that are constantly familiar to us begin to acquire new colors. We are all starting to get used to the ability to quickly and conveniently make transactions with each other, pay for various goods and services for the cryptocurrency. You will not be surprised by the fact that terminals accepting digital money appear in various stores, and even buying goods via the Internet is becoming safer and closer due to decentralization.
Some of you work as freelancers and use different platforms for this, but the standard platforms are not so perfect and centralized. They usually use a large commission for users and there are certain risks. But the world does not stand still, and today we all have the opportunity to start looking for work using the latest decentralization technologies, which, without exaggeration, put the huge freelancing market at a new level of evolution.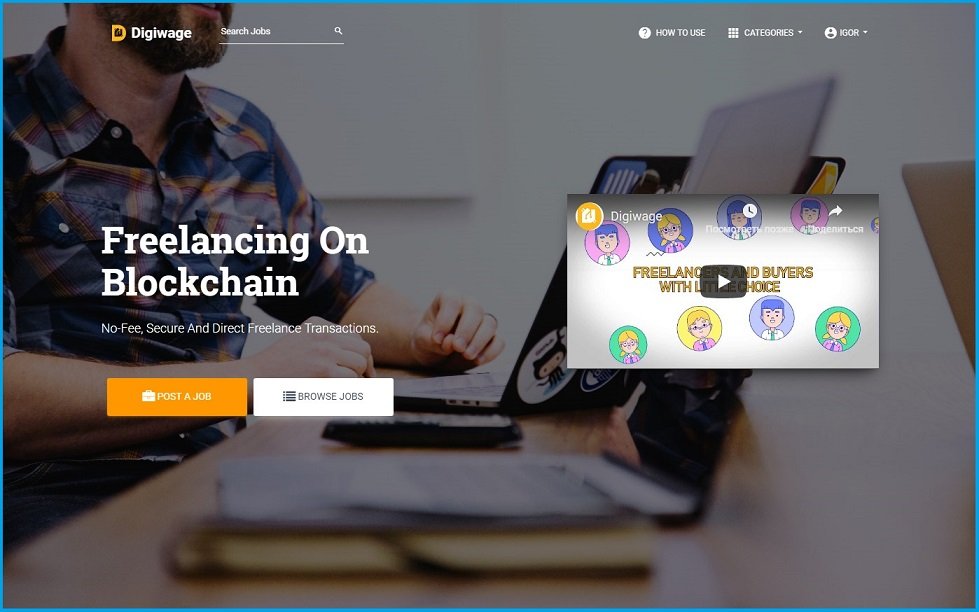 Digiwage is the first blockchain platform for freelancing, which is already functioning and boasts a large number of orders and completed work. On-site orders are divided into Microjobs and Hourly, so Microjobs are fixed-price orders, and Hourly is hourly. In general, even a novice can use the site - everything is done conveniently and clearly. Let's look at the other benefits of Digiwage and its differences from centralized sites?
First of all, this is of course decentralization - all orders will be fulfilled with the help of our own blockchain and smart contracts, which in turn will make it possible to track each payment and make sure that the partner is honest.
Secondly, these are direct payments between the buyer and the seller, so the Digiwage platform will not directly participate in transactions, except in cases when it is necessary to resolve disputes.
Thirdly, it is free work on the site, you will not have to pay for registration and use of the platform, since at this stage of development everything is free. Only the minimum commission is taken from each successful transaction, which is 1 cent, which is very little agreement.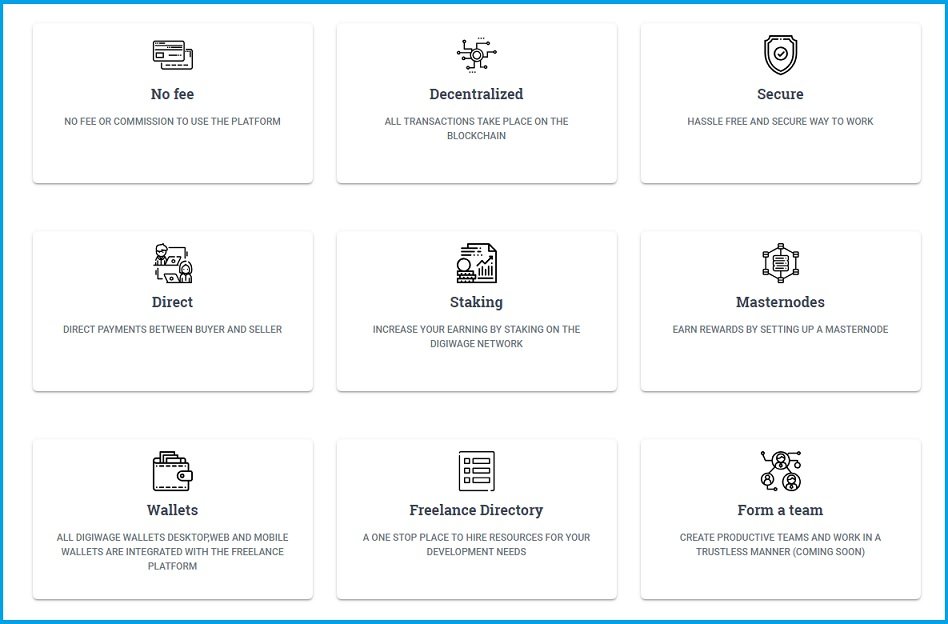 All payments are made using own WAGE coin, although fixed payments are indicated in dollars, but all transactions will be possible only in WAGE. So you can't pay bitcoin, for example, in order to start using the platform you will need to exchange for WAGE on the exchange. As you understand, the WAGE coin is already being traded and it will not be difficult to buy it. I would also like to note that this coin can be stored both on the platform itself, using an electronic wallet, and on a personal wallet on your own computer. Plus, I would like to note that everyone can set up MASTERNODE and start earning extra money.
Personally, I think that the prospects for this company abound, the freelancing market is huge and constantly evolving. And if we take into account the fact that more and more people are starting to use cryptocurrencies, and realize all the advantages and convenience of decentralized transactions, then the Digiwage platform is doomed to success. In addition, as everyone knows, it is the first companies that occupy leading positions in their industry, which undoubtedly is good news.
---
Freelance Platform: https://www.digiwage.org/
Coin Website: https://coin.digiwage.org/
Whitepaper: https://coin.digiwage.org/Digiwage_White_Paper_2.0.pdf 
Telegram: https://t.me/joinchat/FVQq4xE67-6qCduxbfoxEA
Discord: https://discord.gg/822ezXx 
Twitter: https://twitter.com/digiwage 
Bitcointalk: https://bitcointalk.org/index.php?topic=3260956.0
---
Author: 
Bitcointalk - lesnik_utsa https://bitcointalk.org/index.php?action=profile;u=1338578 
Telegram - https://t.me/lesnik_baunty
This publication is informational. The article should not be considered as investment advice or advice. Readers of this review should make decisions based on their own judgment, taking into account financial circumstances, investment objectives and the risk limit before investing.