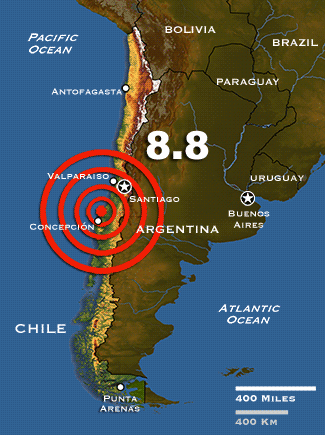 In 2010 earthquake having centre at the coastline nearly 317km from Santiago. Since the generation was at seaside which results in ti tsunami for surrounding region.
Earthquake nearly having a magnitude of 8.8 on the moment magnitude scale, with intense shaking lasting for about three minutes.
525 human power was gone with it and 25 are missing.