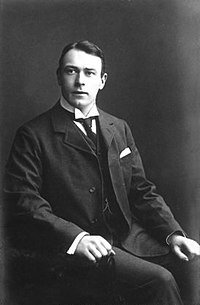 This is a list about both amateur and professional inventors that lost their lives to their own inventions. Some, their inventions was well received by society which depended heavily on them. But no human enterprise is without its dangers and risks.
Most of
the people in this list are worthy of being celebrated and remembered as heroes because they sacrificed their lives in the bid to make life better for mankind.
Louis Slotin
He was part of the group of scientists who had the aim of producing "an action that would bring into close proximity the two halves of a beryllium-coated sphere and convert the plutonium to a critical state".
The team had been successful at this experiment 24 times before. This time all luck expired for them and disaster ensued. A screwdriver that was keeping the two halves from making a contact slipped and resulted in a lethal burst of explosion. Slotin was badly exposed and died nine days later.
Henry Smolinski And Harold Blake
The duo jointly invented the AVE Mizar a flying car with detachable wings. The two inventors conceived it as a flying car that would act like a mini helicopter, capable of travelling several hundred miles between local airports after which the wings could be detached by the driver and he could drive away from the airport. It ended quite catastrophically for the two inventors. They both lost their lives when the wings of their craft detached midair during a test run. A second model was never constructed.
Stanley Edgar
The Edgar Mobile was invented by Francis Edgar Stanley and his twin brother in 1896. The two brothers later sold off their Stanley Motor Business.
At the time the Stanley Edgar Mobile was in use it broke the record for the fastest mile around 1906 at 28.2 seconds.
Stanley one of its inventors lost his life in a crash when he veered sharply while driving his car trying to escape an obstacle. His car crashed into a woodpile and overturned.
Alexander Bogdanov
Bogdanov was part of the Bolshevik party before the Russian revolution which he had cofounded with Vladimir Lenin, before he was kicked out of the group in 1909.
He conducted extensive blood transfusion experiments seeking to achieve eternal youth or at least partial rejuvenation.
After about eleven blood transfusions he testified to improvement in his eyesight and a "suspension" of his balding. He unfortunately lost his life when he received the blood of a student who had malaria and tuberculosis.
William Bullock
William Bullock invented an improved version of the rotary printing press. He was an accomplished inventor with a worthy reputation.
He, unfortunately met his untimely end when in 1863 his leg got caught in the gears of the printing press and was crushed. He died during the amputation operation.
James "Jim" Fixx
His is famous for popularising the jogging exercise. He published several books on the subject, including the Complete Book Of Running.
He had taken to the jogging exercise because of his worries about his hereditary predisposition to heart disease, which had been responsible for his father's death at 43 years. Fixx died of a massive heart attack after a jog.
Thomas Andrews
His is the designer of the famous Titanic. He was on the ship at the time it capsized. The last hours of his life was spent helping people find life jackets and get into life boats, at the end of which he purportedly entered the first class smoking room and was seen staring at a painting "Approach To The New World". His body was never found.
Max Valier
Max Valier founded the space flight society in 1927 because of his interest in moving forward rocketry. He created rocket powered cars that well exceeded 140mph. He also invented a sled that ran at 250mph.
He then began experimenting with rockets using liquid propellants. He died in 1930 when a rocket exploded during one of his experiments.
Valerian Abakovsky
He came up with an idea of a propellant-driven rail car. It was supposedly meant to cope with the transportation problems that faced the Soviet Union because of its large land mass.
He lost his life along with 5 other people when the car derailed during a test run in 1921.
Marie Curie
A well-known legendary figure in the scientific fields of Physics and Chemistry. She is the first woman to be awarded the Nobel Prize and also the only women to have received the prestigious award twice. She is also the only recipient of the Prize in two sciences.
The two Nobel Prizes in Physics and Chemistry were awarded her for her work in radioactivity which greatly advanced the field. She also discovered polonium and radium.
Her involvement with radioactive materials greatly exposed her to a lethal dose of radiation which resulted in her death from leukemia in 1934.