---
This topic is one of the most controversial topics in crypto land. Many people insist that Bitcoin is in a bubble. On the other hand, many insist on that it is not only not a bubble, but rather it is undervalued. In this post, I will summarize the reasoning of both sides.
---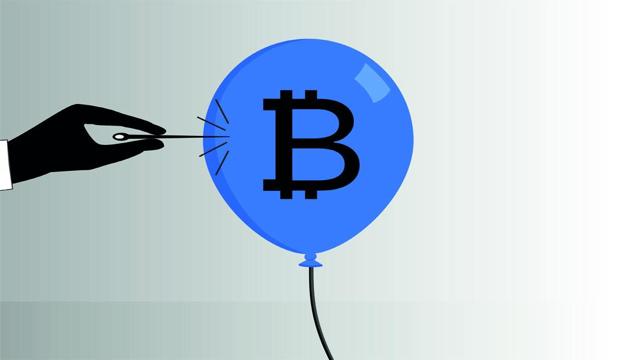 A Bubble Indeed
---
Experts who claim that Bitcoin is in a bubble, provide the following reasons for their belief:
1- Bitcoin Price Has Increased Much Faster Than its Use
This indicates that the price increase is totally based on speculation. It is only the optimism of speculators that is driving the price up. No one is actually using Bitcoin. In short, Bitcoin's price has exceeded its intrinsic value. This is a well-known characteristic of bubbles.
2- Bitcoin Is Not Backed by Anyone
Bitcoin is not backed by any central bank or institution, whereas every currency is insured by a central bank. Without such an institution, no one is protecting Bitcoin from a dramatic crash. This makes Bitcoin so vulnerable.
3- Bitcoin's Value Is Imaginary
Bitcoin only has value because you think it does. There is no real value backing it up.
4- Bitcoin is Vulnerable To Hackers
The short history of the cryptocurrency is full of sad stories of people losing their money to hackers. Bitcoin will never acquire the trust of the masses.
5- The Governments Will Ban Bitcoin
Some of them already did ban it. Some will soon follow. This will prohibit mass adoption of Bitcoin. After that, traders will lose their optimism and start selling. Then, the market will crash.
6- Bitcoin is Mainly Used For Illegal Activities
It is a dark currency used in black markets. Most law-abiding people would never touch it.

Bitcoin Is Not A Bubble
---
Experts who are promoting Bitcoin claim that it is not in a bubble at all. It is rather undervalued and we are at the beginning of its price surge. The following is a summary of their reasoning: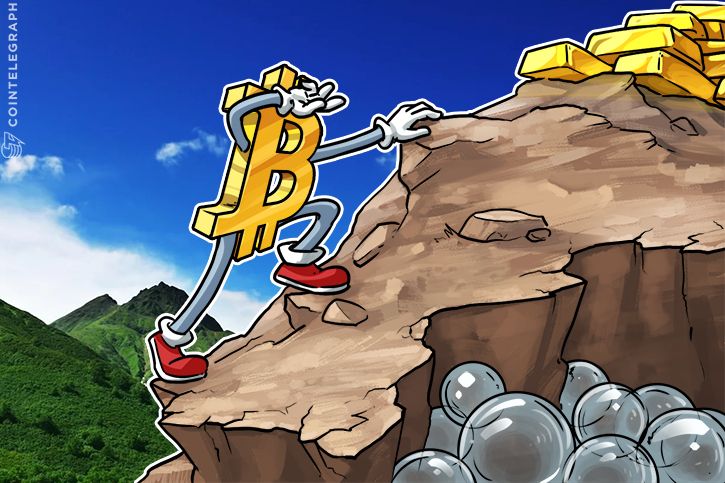 Source
1- Bitcoin Is Decentralized
Bitcoin is free and wild. There is no central government controlling Bitcoin. No corrupt agency can manipulate it. With Bitcoin, you are in control of your money. So, Anyone worrying about financial crisis would refuge to Bitcoin.
2- Bitcoin's Supply Is Limited
Fiat currencies are printed by their controlling government. Whenever a government has financial problems, it resorts to the money printing press. This has caused endless inflation everywhere. It has devastated many countries like Venezuela and Zimbabwe. Bitcoin is not like that, luckily. It has a very limited supply and the newly printed bitcoins is decreasing. This makes Bitcoin an excellent store of value.
3- Bitcoin Is Just Starting
Most people do not know what Bitcoin is. The public awareness of Bitcoin and its adoption is just starting. Yet, it is increasing exponentially. Add that to the limited supply and you would get a formula saying that Bitcoin's price will only increase by time. Obviously, this makes Bitcoin an excellent investment.
4- Bitcoin Is Secure
You can not counterfeit Bitcoin. You can not hack it. You do not even store it. So, it can not be stolen. In fact, it is secured by the most powerful supercomputer. This will attract more and more people to Bitcoin.
5- Bitcoin is Borderless and Convenient
You can send Bitcoin to anyone in the world like you can send it to your neighbor. You don't need the permission of any bank or agency. This makes Bitcoin more convenient than Fiat.
6- Bitcoin Is The Best Solution for The Unbanked
Almost two billion people do not have access to banks and similar financial services. Bitcoin can provide an excellent solution for such people.
7- Bitcoin Is The Gateway To The New Economy
A new economy is in the making. No doubt in that. Just look at all those ICOs. If you want to participate in this economy, you need to go through Bitcoin.
8- Bitcoin Is Opening the Door to Innovation
Many new technologies are being built on Bitcoins technology: the blockchain. For example, Factom is building a system on top of Bitcoin where data can be stored securely. This is just an example. People are coming up with more every day. Such innovations only add to Bitcoin's value.
9- Bitcoin Costs a Lot to Mine
Mining Bitcoin is difficult and costly. This means that each Bitcoin we mine stores all that electrical and intellectual energy spent in mining it. Moreover, keeping the distributed ledger has a similar cost too. This means that the value stored in each bitcoin is ever-increasing.
---
What Do You Think?
This article only summarizes the arguments I found from both sides of the debate. Each one of them should be subjected to critical thinking. Actually, I have my own opinion about them. I will express them in the comments like everyone.
So, which one of these arguments do you agree/disagree with? why? Please let us have a #discussion.